You are reading 1 of 2 free-access articles allowed for 30 days
Embedding quality and safety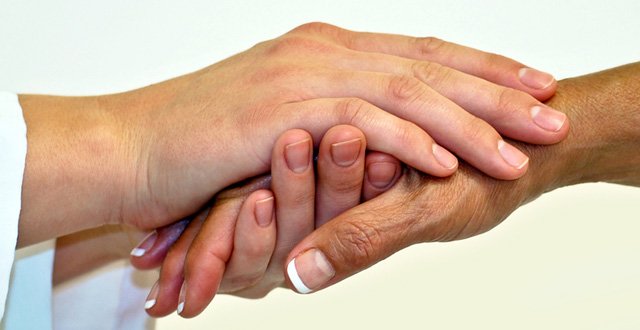 Quality care is the most important component of any health system. Obviously, being able to access care in a system that has the capacity to provide that care in the most appropriate setting and ensuring citizens are well and healthy are the important, interrelated functions of any health system. But quality care is the essential component and Ireland comes very late to the quality sphere.
Minister for Health Leo Varadkar unveiled a suite of patient safety measures at the fifth national conference on this topic in mid-November. There does seem to be recognition at the highest levels in the Department of Health and the HSE that public confidence in patient safety and quality care has been undermined by a series of high profile cases.
Sadly, there is nothing new about such cases — Our Lady of Lourdes Hospital in Drogheda was found to be negligent in the case of Tanya McCabe and her son Zac, who died in 2007. The series of cancer misdiagnoses of women with breast cancer put Portlaoise Hospital in the spotlight that same year.
Yet the HIQA report into the death of Savita Halappanavar highlighted that if lessons had been learnt from the McCabe case, Savita's life might have been saved. The deaths of healthy babies in Portlaoise in recent years suggests that patient safety was not part of the culture or operation in Portlaoise in the aftermath of the cancer misdiagnoses.
It is well established internationally that one-in-10 people who go to hospital will be further harmed during their care. Mistakes will always be made but effective patient safety and quality care is about making sure that when mistakes happen, they are admitted to, that patients receive a good explanation and apology, that the mistakes are learnt from, and everything possible is done to make sure they do not happen again.
One of the measures announced by the Minister recently in his package of patient safety measures is to enable making a complaint easier. People are afraid to make complaints in case it compromises their care. But also, it can be very difficult. There are different complaints processes depending on whether it's a private or a public service, a clinical or non-clinical matter. People are not sure where to go, although www.healthcomplaints.ie is making it easier. But a more simplified complaints procedure with additional powers given to the Ombudsman is much needed.
A new, independent patient advocate service as recommended in the HIQA Portlaoise report is due to be in place by May 2016. The National Patient Safety Office in the Department of Health will co-ordinate patient safety surveillance, patient advocacy and work on clinical effectiveness.
There will also be a new National Advisory Council on Patient Safety, which will have an independent chair and independent members appointed through the Public Appointments Service. This will advise and inform policy development. Legislation for this and other measures outlined were published in the draft Health Information and Patient Safety Bill, published on 12 November. That Bill was promised 14 years ago in the 2001 health strategy, so it is long awaited and overdue.
For the first time, the Department of Health will carry out an annual patient experience survey. It is unlikely there will be results until 2017 but it is very positive that it is happening and will allow monitoring of Irish patients' experiences over time and comparison across countries.
Another new development is that for first time, all health services are being asked to publish regular patient safety statements. Patient safety statements make services transparent and there is an expectation that they form a regular part of management and board meetings so that safety and quality of care is a priority, from bedsides to boardrooms.
Three other important pieces of legislation were announced. One allows for periodic payments to people who have had catastrophic injuries in the care of the health system. Second is pre-action protocols, which have been proven in other countries to make these legal cases shorter, less adversarial and less costly. The third puts open disclosure on a statutory footing. While open disclosure is official policy of the HSE and State Claims Agency since 2013, giving it a legal basis means healthcare professionals are protected and enabled to disclose openly.