You are reading 1 of 2 free-access articles allowed for 30 days
Easing the pain for patients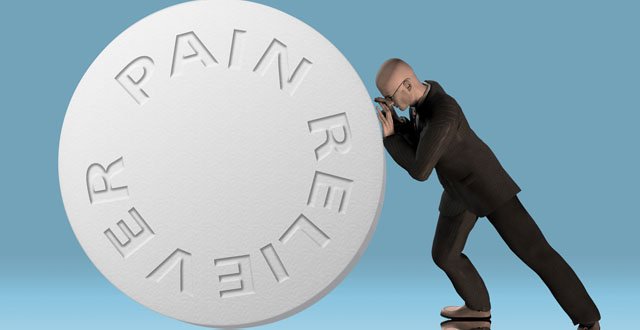 Attendees at the conference, which was held in Dublin and ran over two days, heard from experts in their fields on issues such as managing elderly patients, treating neuropathic pain, joint replacement and non-pharmacological pain management.
Titled 'The Importance of Pain Management in a Primary Care Setting', the meeting, which was supported by Grünenthal, was chaired on the first day by Drogheda-based GP Dr Alan Moran. On the first day, attendees heard from Prof Riona Mulcahy, Consultant Physician in General and Geriatric Medicine at University Hospital Waterford on the topic, 'Managing Elderly Patients in Primary Care' and Dr Rosemary Walsh, Senior Clinical Psychologist at St Vincent's University Hospital, Dublin, who spoke on 'Non-Pharmacological Treatment of Modern Pain'.

Dr Alan Moran
The second day, which was chaired by Dublin-based GP Dr Ahmed Mehtar, heard from Consultant Orthopaedic Surgeon at Tallaght Hospital, Dublin, Mr John Quinlan, who delivered a talk on 'Pre- and Post-Joint Replacement Treatment'. Mr Quinlan was followed by Dr Paul Murphy, Consultant in Anaesthesia and Pain Medicine at St Vincent's University Hospital, Dublin, who addressed the conference on the topic, 'Overview of Neuropathic Pain — When to Refer'.
Attendees on the second day also had the opportunity to participate in an 'Ask the Experts' session, which featured a panel of multidisciplinary experts who discussed the best options for managing pain in primary care.
Prof Mulcahy opened her talk by pointing out that while the prevalence of dementia in Ireland is increasing exponentially in tandem with our ageing population, there are also more than 4,000 people aged less than 65 with dementia in Ireland. Despite these statistics, there is often poor access to diagnostics and services for dementia patients of all ages, a problem shared by patients and GPs alike.
"Early diagnosis is so important because the person with dementia needs to know what's happening and it's important for us to know too, so we can do some planning for their future," she told the meeting. "For every person affected by dementia, there are usually three or four family members who are also impacted by the diagnosis and patients and their families really need to be tied-in to supports earlier than is currently the case."
Isolation
She explained that early on in the disease, "there is a huge sense of isolation and loss". She said often, family members ask the physician to withhold the diagnosis from the patient, but it is crucial for the person newly-diagnosed with dementia to understand their condition and come to terms with the diagnosis.
"Patients with dementia often have significant comorbidities," she continued. "As a result, they are often on polypharmacy, including medications for dementia, pain management and many other conditions… it is also very important to help them make plans for the future, including discussing their own care preferences, making a will and appointing an enduring power of attorney."

Prof Riona Mulcahy
She referred to the ageing population, stating that ageing can only be regarded as a success medically if people are not only living longer, but also living well and enjoying an acceptable quality of life. Every year in Ireland, we now have more than 20,000 extra people aged more than 65 years.
However, she pointed out that the greatest expansion in an age group is among those aged over 85 years. "That's particularly important when you consider that 50 per cent of those aged over 85 years have dementia," she added.
On the subject of Alzheimer's disease, Dr Mulcahy explained that there are many parts of the brain important for memory, including the hippocampus, temporal and frontal lobes. Atrophy of the brain is common after age 65 but in dementia, there is often disproportionate shrinkage in these areas. She also said the eye can act as a "window" to the brain, highlighting the strong correlation between age-related macular degeneration and Alzheimer's disease.
Dr Mulcahy told the meeting that there is disproportionate cerebral atrophy in patients with Alzheimer's disease, particularly in the hippocampus and temporal-frontal areas of the brain, severely affecting memory.
She went on to give the attendees an overview of Alzheimer's disease symptoms and diagnosis, explaining that Alzheimer's and vascular dementia have many common risk factors, such as family history and Down syndrome. Raised BMI, diabetes, smoking, hypertension and vascular disease are also very real risk factors, she pointed out.
She added that fish oils and B vitamins may have a preventive role in terms of their ability to curtail brain inflammation, which is implicated in Alzheimer's disease. Patients with dementia often have significant comorbidities, she added.
'Fifty per cent of people with dementia regularly have pain and it is often a contributory factor to social and psychological problems, so we need to be very aware when assessing a patient's dementia to keep pain management in mind'
She also described common associated conditions in patients with dementia, including delirium in the context of acute infection. Other problems in the Alzheimer's patient can include disrupted sleep patterns, behavioural problems and poor appetite, often forgetting to eat. She noted that the often-chaotic nature of the hospital setting only serves to exacerbate symptoms and add to patients' overall confusion.
"It is also important to treat anxiety and depression early in order to get a clear picture of the Alzheimer's disease," said Dr Mulcahy.
"Pain in dementia is a hugely difficult area because often, these patients do not have the language skills to talk about their pain," she added. "Fifty per cent of people with dementia regularly have pain and it is often a contributory factor to social and psychological problems, so we need to be very aware when assessing a patient's dementia to keep pain management in mind."
'Unsung heroes'
Dr Walsh began her presentation by describing "a sense of humour and good disposition" as vital in the healing process and said vital components of disease management are a multidisciplinary team approach, a good rehabilitation programme, physiotherapy, occupational therapy and cognitive behavioural therapy (CBT).
"We often don't actually celebrate the things we do right and GPs are the unsung heroes of chronic pain management," she told the attendees. "Without them, many of our patients would be totally lost."
Dr Walsh pointed out that chronic pain is now recognised as a disease in its own right and can be defined as lasting longer than six months, with the pain deemed as disproportionate to the injury involved. She presented figures to show that some 220,000 people in the east of Ireland alone are dealing with chronic pain and she said often, people with chronic pain "do not feel believed" by healthcare professionals or others they may reach out to.
"One non-pharmacological approach is just to believe the patient when they say they are in pain," she told the meeting, "and that's what I hear from people all the time — they say, 'at least my GP actually believed me when I talked about my pain'. But sometimes, when it comes to assessing pain, for some people it's a case of 'the absence of evidence is the evidence of absence'.

Dr Rosemary Walsh
"Long-term pain can lead to psychological toxins and result in hopelessness, despair, and this actually makes patients a lot worse," she told the meeting. "But it's also important to remember that anyone can suffer with chronic pain in their lifetime. The most reliable indicator is the patient's description of it."
She referenced the British Pain Society guidelines and encouraged the attendees to visit its "amazing website" for further information (www.britishpainsociety.org). The site contains five consensus-agreed documents on pain, she noted, all of which recommend CBT as part of a treatment approach and it also contains advice on opiates.
Referring to the multidisciplinary approach to pain treatment, Dr Walsh stressed the need for a "selfless" approach. "In these teams, we are all working in each other's 'patches' a little bit and working on the edges of our expertise," she told the meeting. "The multidisciplinary approach all needs to happen at the same time, which is how it works with the biopsychosocial approach. We are working on the patient's functionality, physiotherapy and rehabilitation, so it is all 'layered' in a way because chronic pain is multi-systemic.
"Like any other chronic disease, there's really no way to cure chronic pain but we can treat it and try to get patients to adjust their thinking around it. But one of the core problems is that there is no diagnostic test for chronic pain and that brings up a lot of issues for patients, like disillusionment and abandonment — it's extremely stressful and it can take a lot to turn that around."
Dr Walsh referenced Sigmund Freud by stating that "pain penetrates the barrier between the conscious and the subconscious" and that a comprehensive assessment is vital and requires building a rapport with the patient.
However, she did state that the Visual Analogue Scale is of very limited use in assessing chronic pain patients and referred to a study in which she was involved, which showed that the Scale can be useful for acute or dental pain, for example, but a zero-to-10 rating is more useful for patients with chronic pain.
She also described mindfulness as a "new revolution" and said: "If you can get patients to use mindfulness, that can be very beneficial for pain."
She concluded: "There are three 'prongs' to treatment — medical, psychological and self-management. I always give patients plenty of information and supports to help them on their recovery journey."
Resources
The second day saw Mr Quinlan open his presentation by stating that at the start of his career, it was unusual to see many patients over the age of 85 years but in 20 years from now, it is predicted that the number of people over that age will increase by 300 per cent, which will place huge pressure on healthcare resources.
"To put that into perspective, we expect the number of hip fractures to double in 10 years, and who knows what that figure is likely to be in 20 years' time," he told the meeting. "In comparison, the overall population will only go up by 13 per cent in the next 20 years, so we are looking at a big problem here. So the HSE mantra that we are referring too many patients is simply not true."
He provided an overview of the referral process and criteria and told the attendees: "The first and main reason for referring patients with osteoarthritis is pain. When you strip away the 'manufactured story' a patient might present to you, everything comes back to pain, time and time again.
'There is something very peculiar about Irish society, in that patients just will not use walking aids. It is amazing how many patients disappear from your clinic and you never see them again, once you have convinced them to use a walking stick'
"It's very important with hips to remember that there are four types of pain that patients complain of," he continued. "'Hip pain' can be a very generic term… the key element for hip pathology is groin pain. I also ask patients about buttock pain, as well as referred knee pain — this does not go beyond the knee; it can go to the immediate proximal pretibial area. If it is going all the way down the leg, it's not coming from the hip."
He presented data to show that 80 per cent of adults will suffer with lower back pain at some point in their lives and the vast majority of patients with hip osteoarthritis will also have lower-back pain.
Mr Quinlan also delivered an overview of assessment of a patient's functionality, including any deterioration in their ability to walk and exercise in the way with which they are familiar. "There is something very peculiar about Irish society, in that patients just will not use walking aids," he told the attendees. "It is amazing how many patients disappear from your clinic and you never see them again, once you have convinced them to use a walking stick. Getting in and out of cars can also become a huge deal and really, all of this adds up to issues around a patient's quality of life and past history is also very important, because this can change the management of hip pain very significantly."
He went on to provide an overview of the dangers of infection when a surgical hip procedure is deemed necessary and a gave brief look at the types of medications that are typically involved, such as steroids and anticoagulants.
"Patients with a high BMI are much more difficult to operate on and this is going to become an increasing problem," he added. "All the evidence shows that in those who do lose weight, the vast majority of them put it back on within two years of their hip replacement."
In terms of assessment, gait is important, Mr Quinlan stressed. Rather than walking to the door to meet his patients, he stays at his desk and uses that opportunity to judge the patient's gait, he told the meeting. "So you have done part of the exam before they sit down with you because you have observed them coming in the door, walking to the desk, sitting in the chair and judging their facial expressions, so you get a lot of information straight away."
He provided details on the surgical procedure and showed a number of x-rays to illustrate the devices commonly used, but cautioned: "Following the procedure, you [GPs] will get an x-ray report back from the hospital, which will refer to 'mild', 'moderate' or 'severe' osteoarthritic changes.
"Be aware — there is actually no such classification system. This is based purely on the opinion of the radiologist and x-rays are often a poor indicator of how much pain the patient is actually in, so you need to be wary of x-ray 'classification'."
The vast majority of court awards in Ireland are for failed arthroplasty, he pointed out, and this is related to patient expectations: "Every patient presumes their hip will be perfect," he explained, "because it does work well in most patients but when it does not, you are left with some extremely unhappy people."
Post-joint replacement, Mr Quinlan pointed out that one hugely emotive area for patients is rehabilitation. "For those who need in-house rehabilitation that we can organise in advance, it takes a huge amount of stress out of the whole procedure for them because they know they will be going to Clontarf or Peamount [rehabilitation centres] on day four or five… anything that we can put in place to organise postoperative rehabilitation before they come into hospital makes a massive difference."
He ran through a list of potential postoperative complications, including thromboembolic problems and DVT following hip replacement and the rate of fatal PE after hip replacement, which he said is approximately one in 2,000 patients. Infection and dislocation can also be complications, as can limb-length discrepancy, which is "the most common cause of litigation in North America after total hip replacement," he told the conference.
Nerve damage can occur rarely but can be extremely painful, added Mr Quinlan.
Complex system
Dr Murphy opened his presentation by providing an overview of neuropathic, back and neck pains commonly encountered in general practice and emphasised that many people have difficulty in describing and defining their pain.
Physiologically, medicine has moved from viewing pain in patients as a simple 'on/off' switch via the Cartesian model, said Dr Murphy, and now is known to be "a very complex system with upstream and downstream modulation of the process".
"There are two classic pathways," he explained. "There is the emotional pathway, which is the spinoreticular pathway, and the more novel spinothalamic, which is only present in the higher vertebrates. The spinothalamic and thalamus, those higher centres, all help to define the pain — its characteristics, the quality of the pain, location, and so on. The older spinoreticular pathway is really more concerned with emotional and autonomic responses to pain.
"Anybody who has experienced pain from sports, for example, will know that you will also have nausea as a symptom and sometimes a feeling of dread."
He explained that neuropathic pain is caused by a lesion in the nervous system and can be divided into peripheral and central categories. In common with Mr Quinlan, Dr Murphy cited the increasing problem of peripheral neuropathic pain associated with diabetes neuropathies. "A lot of cancer patients are also increasingly presenting with peripheral neuropathic pain," he added.
Up to 70 per cent of people with spinal injuries will also present with peripheral neuropathic pain, he told the conference.
While peripheral neuropathic pain exists in only 3-to-5 per cent of patients who have had a stroke, the number of patients who have had a stroke far outweighs the number of spinal cord injuries, said Dr Murphy, meaning that this is an ever-increasing patient population.
He outlined that fact that neuropathic pain is very different from the nociceptive pain with which physicians are very familiar and "neuropathic pain can often occur for absolutely no obvious reason". He added that after three months of severe pain, "some almost irreversible changes occur in the nerves".
He explained that part of the problem treating back pain is that it is so multifactorial in its pathology. "More often than not, such pain is due to an internal disc disruption," said Dr Murphy. "The vast majority of people do not fit the classic definitions of neuropathic or nociceptive pain, but often have features of both and they need to be treated with modalities that will cover both of these."
He explained that as opposed to acute pain, "which acts as a useful warning sign," chronic pain is "a useless pain. This can lead to a lot of psychiatric comorbidities, particularly depression, and part of our job is to determine whether these psychological conditions preceded the pain, or are as a result of it".
Alcohol dependence and illicit drug use can often be an issue in these patients, he cautioned.
'Red flags'
Dr Murphy presented a number of slides to illustrate some of the 'red flags' to consider when assessing a patient's pain, such as malignancy, steroid use or previous trauma. "Also, if we have a patient with chronic back pain that doesn't improve when they lie down, that's a definite red flag to indicate that there may be something else going on," he said.
In terms of therapeutic options, Dr Murphy told the meeting that there are "multiple strands" to treating patients with chronic pain, including psychosocial and physiotherapy options, and "tricyclic antidepressants can be useful if there is a neuropathic component to the pain, but not really when there is a mechanical component," he said.

Dr Paul Murphy
He presented data from phase 3 clinical trials to show the mode of action of tapentadol (Palexia) in treating chronic and neuropathic pain, explaining that it exhibited superior symptom control, a favourable tolerability profile and a significantly improved quality of life.
"It has two modes of action," he explained. "It is both a weak opioid receptor agonist and it also inhibits noradrenaline uptake. Within that part of the spinal cord that is modulating the pain signal, serotonin and noradrenaline can actually block pain signals passing upwards. So if we have a drug like this that will act on the µ-receptor agonist, it is very beneficial. If we can have an impact on the nociceptive mechanical components of the pain as well as the neuropathic component, the noradrenaline reuptake will be beneficial as well."
He presented trial data involving tapentadol, which resulted in significant improvements in pain levels, as well as marked improvements in physical function, social and mental health, which he described as "dramatically improved with the use of Palexia".
He also cited cannabinoids as "very useful as an adjunct agent" but cautioned that if acute pain is not well controlled, chronic pain can often result and within 12 weeks of onset, can become increasingly difficult to reverse.
He concluded with an overview of the prevalence of back pain, which he said can affect more that 75 per cent of the population, of whom more than 40 per cent have associated leg pain, although "true sciatica" only affects approximately 4 per cent of this patient population, he stated.
Speaking to the Medical Independent (MI) at the event, Dr Murphy explained that while modern medicine is enabling patients to live longer, a raft of associated problems are associated with this success, including pain management. "One thing we clearly see is that the incidence of pain does increase with age, as does the incidence of abnormalities in terms of scans and MRIs, for example.
"We will find that pain will become even more prevalent. We are already seeing people in their 70s, 80s and 90s with very significant pain issues. That throws up problems in terms of the impact of medications and access to resources. For example, if somebody is waiting on the public list for an MRI, it can take a considerable period of time and if the population increases significantly and pain referrals are increasing — which we are tending to see across the board — this is going to place a huge demand on services.
"Investigations are going to be over-subscribed and medication bills are going to be extensive but even dealing with patients individually, a lot of these medications have very significant adverse side-effects and with patients who are on polypharmacy, we are seeing this a lot," he told MI.
"This is going to be a huge challenge as the population ages and one of the main issues will be arthritic pain and chronic back pain. We are going to have big problems in terms of the amount of medical staff available to deal with this, predominantly in the community, but also we will need more specialists and better access to resources."
Newer therapies
Newer therapies will play a key role in treating this increasing patient population, he explained. "Palexia, for example, is a novel type of drug that acts on two levels. It acts on mechanical pain, which is the opioid component of it, and it also acts on noradrenaline uptake in the spinal cord. Therefore, it is one of the few drugs that has an impact both on neuropathic and nociceptive pain. We often have to use more than one drug to achieve this but Palexia effectively kills 'two birds with one stone'. Because it has this mode of action, it also tends to be well tolerated, so there are no major adverse gastrointestinal effects and there's not too much sedation, so the side-effect profile is quite good.
"What we are also seeing is that once a patient is on a dose of Palexia that is effective for them, the dose tends not to escalate. A major problem with a lot of medications is that the patient becomes tolerant and we need to increase the dose, but we don't need to do this with Palexia."
These advantages can have an impact in the crucial area of compliance, he told MI: "One of the big problems with most medications is that we have to treat them for weeks and weeks before the individual sees any effect. Therefore, they will get the side-effects instantly but will not see any benefit, so it becomes very easy for people to say, 'I'm not taking this drug, I'm becoming sedated, my memory is impaired' and they just throw it in the bin.
"With Palexia, we usually see the onset of benefit quite rapidly and the fact that it is so well tolerated is extremely helpful in terms of compliance."
March 2016, IRE/G16 0004g