You are reading 1 of 2 free-access articles allowed for 30 days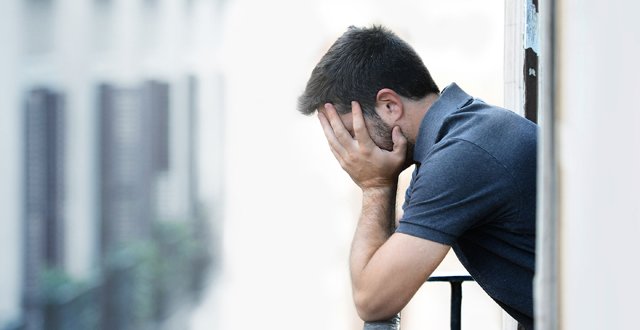 At the start of my career I was unsure what I wanted to do and was torn between two specialties. The defining moment in my choice came one morning at a case conference. This event took place at an hour that could best be described as ungodly. A female Malaysian student had the dubious honour of presenting. You might be charitable and say her presentation style had a few flaws. She looked pretty terrified. As she stumbled through her slides, which she had clearly spent a lot of time preparing, she was mercilessly torn apart by the head of department and his senior registrars.
I looked around the room. There were half a dozen or so senior trainees in the room. All were white, male and Irish. Between them, they probably had the guts of 30 degrees and scores of years' worth of hospital experience. They were guys at or near the top of their game who were at various stages on a path, which led all of them to respected, responsible and well-remunerated positions, and they all knew this at the time. With every stupid comment they made, they furtively shot glances in the direction of the academic head of department to see if he was laughing, a man who ultimately held the duty of care to the by now distressed student, a timid girl barely out of her teens.
I remember thinking that I didn't want to be like one of these fellas. I think the word I used at the time was 'w***ers' but that's mildly unfair, because they were products of their time and circumstance. All were very decent guys who were hard-working, devoted and exceptionally bright. This girl was there to learn and instead she was belittled and humiliated. Death by CME. There is nothing that depresses me more than seeing a person I respect kick sand in the face an underdog.
With the possible exception of a grown adult in a onesie.
You will probably have come across the extensive media coverage of the recent fitness to practise (FTP) proceedings that the Medical Council took against an NCHD arising from their work in a number of HSE hospitals. Following the case has been gorily fascinating. The doctor in question chose to represent themselves in what were essentially paralegal procedures.
The case involved a stream of former colleagues, consultants, nurses and NCHDs alike giving testimony against the doctor to their face and facing their questions in cross-examination. While it wouldn't seem like the smartest idea to do this, it probably ought to be borne in mind that while the Medical Council spent €2.5 million on legal fees in 2013, the starting salary of a senior house office is a notch south of €39,000. Regardless, this entire process can't have been easy for anyone.
To think answers given could someday form the basis of a case against you for FTP is, to my mind, entirely wrong
What makes this case different in some respects is the nature in which it has been publicly reported. It first came to my attention through a headline on the www.journal.ie website, which declared: "A doctor has been accused of mistaking an elbow for an ankle at a fitness to practise inquiry". The article went on to describe how the doctor made the error in a teaching session. I noticed the article on Twitter where another journalist had tweeted the headline, followed by a photograph of Dr Nick Riviera from The Simpsons posing next to a billboard, which said if he kills you, then you don't have to pay. Which, given that at the time these were contested allegations in a case that was sub judice, I thought was a little beyond the pale.
FTP inquiries in the popular consciousness, at least now, seem to exist in a lacuna between industrial relations disputes and court cases, with an emphasis more on the latter. Barristers, cross-examinations, snatched photographs of the defendants coming and going from proceedings reported on the court pages of national newspapers. I feel compelled to ask though, is it time that certain standards of admissibility for evidence be enforced? Using even a criminally daft answer given at a teaching session in evidence against someone in an FTP inquiry is a massively dangerous precedent for Council to set and would surely not pass muster in a court of law. Teaching for doctors and medical students needs to be a safe place for learners where no mistake or question is too ridiculous, lest it not be asked and left as an assumption unchallenged.
To think answers given could someday form the basis of a case against you for FTP is, to my mind, entirely wrong. This will deter participation in teaching and create a particularly dangerous situation in Ireland, where the ratio of responsibility to autonomy is already cruelly distorted.