You are reading 1 of 2 free-access articles allowed for 30 days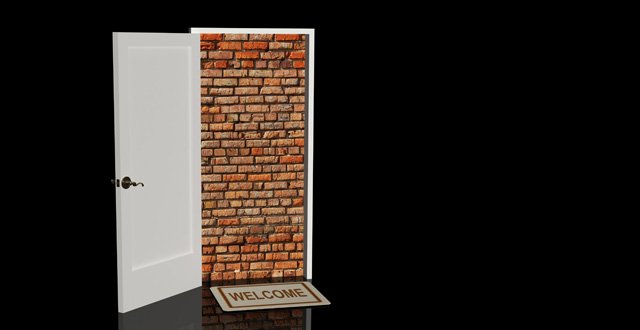 The exit sign is moving into steady focus for Dr Wajiha Zia, a Waterford-based NCHD. And she is far from alone.
But the classical causes of doctor emigration from Ireland are not directly responsible for the fact that Dr Zia and other non-EU doctors are considering flight.
Their predicament rather concerns an emerging new chapter in the amalgamated tales of failing doctor retention in the Irish health system. It involves a permanent bar on many non-EU doctors attaining registration in the Trainee Specialist Division.
Originally from Pakistan and working in psychiatry at University Hospital Waterford, Dr Zia tells the Medical Independent (MI) that the situation has left many senior colleagues, quite simply, "scratching their heads".
Dr Zia holds the Pre-Registration Examination System (PRES) and is nearing completion of the Royal College of Psychiatrists (UK) Membership exams. She was recruited by the HSE in response to doctor shortages in 2011. However, when she enquired in 2013 about entry to the Trainee Specialist Division, she was informed by the Medical Council that this was not possible.
As her internship was completed in Pakistan before 2009, she is precluded from entry onto the Trainee Specialist Division. This is because internships in Pakistan pre-2009 are not considered by the Council as equivalent to the Irish Certificate of Experience. When it comes to competing for training posts, she simply cannot get on the grid.
Under the Medical Practitioners Act 2007, internship equivalency must be established by the Council in order that a doctor can enter the Trainee Specialist Division. The Council's Adjudication Group has recommended that only internships commenced in Pakistan after 31 December 2008 may be considered equivalent to an Irish Certificate of Experience.
To date, the Medical Council has determined that, without proviso, internships in the following non-EU countries are at least equivalent to an Irish Certificate of Experience: Australia, New Zealand, Sudan and Malaysia.
Moreover, internships completed in South Africa that commenced from 1 July 2006 onwards are deemed to be at least equivalent. As stated, the Council has attached qualification in respect of internship equivalency and Pakistan: Namely, the internship must have commenced from 1 January 2009 onwards and the rotations must "meet the standards of an Irish internship".
The Council's Adjudication Group recently re-assessed whether internships in India should be deemed equivalent, having previously recommended that they were not. It has upheld its prior position, MI has learned.
This means that doctors who completed their internship in India are also permanently precluded from entering the Trainee Specialist Division, including those holding Membership of RCPI, which has an Indian Chapter.
The process of determining internship equivalency, and how the Council has proceeded with that work, is queried by many affected doctors.
'Unnecessary'
However, on the nub of the matter, parties share more concord than discord. The Medical Council itself has described the requirement to establish internship equivalency, as part of requirements to enter the Trainee Specialist Division, as "unnecessary".
The Council has informed the Department of Health of this view, predicated on the fact that applicants would have already demonstrated clinical knowledge and skill through the PRES (or demonstrated grounds for exemption) and will enter supervised and restricted practice.
Minister for Health Dr Leo Varadkar is aware of such issues. In a letter of response to a non-EU doctor in August 2014, seen by MI, he exhibited a clear understanding of the issues involved. But Minister Varadkar warned that resolving the situation would not be "a straightforward matter". The Minister, not long into his tenure at Hawkins House, predicted that it could take a year to sort out.
Minister Varadkar, in the correspondence, also alluded to the other important issue on internship equivalency that the Department needs to engage with, namely that it is an entry route to general registration. As previously reported in MI, the Medical Council has informed the Department that internship equivalency is a "structurally-challenging registration route" for entry to the General Division, since it means that a doctor can commence "unrestricted and unsupervised practice of medicine in the State without demonstrating their medical knowledge and skill in the Medical Council's Pre-Registration Examination System".
This, too, requires change through legislative amendment, again drawing on departmental time and resources. And for affected non-EU doctors, the clock keeps ticking.
On the Medical Council's recent reassessment of the Indian internship, a Department of Health spokesperson tells MI that, as the legislation demands, this review measured comparative standards and was not an assessment of the quality of the internship. The Department adds it is aware of the difficulties facing non-EU doctors and is "currently examining the legislative requirements as set out in the Medical Practitioners Act 2007". To date, the Medical Council is the only health body to have raised this issue with the Department.
In February, a spokesperson told this newspaper that it is working with the Council regarding "possible amendment to the Medical Practitioners Act 2007". The timeline is "dependent on consideration of significant policy/legal issues and the work ongoing on the Department's wider legislation programme".
According to Overseas Medics of Ireland (OMI), Medical Council President Prof Freddie Wood recently wrote to the organisation, noting that the Council's Adjudication Group had recommended that the Council's position on Indian internships should remain in place.
However, as OMI outlined to MI, Prof Wood acknowledged that the current legislation does not take into consideration individual experience.
Prof Wood recognised, in his correspondence to OMI, that this means many highly-qualified doctors, who may have been practising at a high level in Ireland for years, are denied postgraduate training by virtue of where their internship was completed.
The Council's view, he informed OMI, was that the continuance of the legislative position may lead to a significant manpower issue within the health system.
Prof Wood, in reference to the recent re-assessment of the Indian internship, also underlined to the group that, as the legislation demands, the review measured comparative standards and was not, as such, an assessment of the quality of the internship.
According to the Medical Council's Workforce Report 2014, the five leading countries of qualification for doctors who did not qualify in Ireland were Pakistan, South Africa, the United Kingdom, Sudan and India.
Specifically, some 1,086 doctors who retained their registration in 2013 attained their basic medical qualification in Pakistan. Some 407 qualified as doctors in India.
South Africa constituted 672 doctors, Sudan 549 doctors, Nigeria 385 doctors, Romania 274 doctors, and Egypt 199.
International medical graduates accounted for 34.3 per cent of doctors on the Medical Register (in total, over 16,000 Irish and non-Irish doctors retained their registration in 2013).
"The skill mix and roles of international medical graduates were different to Irish medical graduates," noted the Council's report. "30.6 per cent of doctors who graduated from Irish medial schools are registered in the General Division, compared with 63.4 per cent of international medical graduates; 74.1 per cent of doctors who work as non-consultant hospital doctors and who were not in training were international medical graduates.
"The proportion of international graduates in the medical workforce varied across areas of practice; the leading areas of practice with high proportions of international medical graduates were Obstetrics and Gynaecology, Surgery and Emergency Medicine."
The report also noted that the exit rate among younger doctors who have graduated from Irish medical schools remains relatively high and has increased between 2012 and 2013, "which, in the context of increasing numbers of medical graduates, points to an urgent need to focus on graduate retention".
The report added: "The reliance on international medical graduates within the medical workforce in Ireland remains high and patterns in terms of registration status, role, and area of practice indicate that their experience of medical practice in Ireland is different to doctors who have graduated from Irish medical schools."
A HSE spokesperson told MI last week that around 170 posts are vacant from a total NCHD complement of over 5,200 posts. Vacancies are predominately in service grade posts.
The HSE is monitoring the current recruitment for July and "is focused on increasing the number of training posts in the system through both national and overseas programmes, such as the training initiative with the College of Physicians and Surgeons in Pakistan."
To date, over 200 doctors have been enrolled in the above initiative between the HSE, the College of Physicians and Surgeons Pakistan and the Forum of Irish Postgraduate Training Bodies. The doctors are registered in the Supervised Division.
The initiative, which commenced in 2013, facilitates Pakistani doctors to complete part of their training in Ireland.
Recruitment drive
Dr Zia came to Ireland in July 2011, in a recruitment drive that brought over 200 non-EU doctors to Ireland to address doctor shortages. Some months prior, as she recounts, the HSE held a recruitment conference in Lahore, Pakistan. She recalls being informed of training opportunities and a good package, a point that a number of recruited doctors have highlighted (the HSE claims it "never told candidates they would have 'fair access to specialist training'").
Dr Zia recalls: "And that actually made all of us think about coming abroad."
She was one of many doctors caught up in the rigmarole of the Supervised Division, a potent symbol of a recruitment exercise badly handled by the HSE and an example of how quickly an amendment to the Medical Practitioners Act can be realised.
Dr Zia had no difficulty with the requirement to take the PRES exam, in 2013, when it came time to leave the Supervised Division. She believed it would set her on a path whereby she could compete for a training place.
"After I passed my PRES exam, I asked the Medical Council, 'can I transfer to the training division because I have done my exam?' They said 'no'… they had made a rule which actually says that if you did your internship [in Pakistan] pre 2009, you cannot be in the training division."
Since then, many have resolved to complete membership exams and depart the country unless the situation can be resolved, says Dr Zia. She has done parts 1 and 2 of the MRCPsych.
Dr Zia says she has no sense of entitlement as regards a training position: She is happy to meet requirements that may be set out and to compete for a place. But meeting the internship equivalency requirement is not within her control.
"They are not considering the people who have done the PRES exam. I am doing my MRCPsych, I am on paper 3 now, so I have done my two parts and will be soon be finished with my membership, which I am doing with the Royal College. Most people who came in the 2011 recruitment are doing their membership exams — definitely, they are good enough to do them — and they have done their PRES exams too."
But the overwhelming emotion is one of frustration.
"I can see the other people at the same level — they can progress and I cannot. This is really frustrating."
In comparison, she says Pakistani doctors in the UK are happier with their situation. They can apply for training and their biggest challenge is the extent of the competition.
Public interest
If the situation in Ireland persists, Dr Zia doubts any similarly affected colleagues will stay. "People will definitely look forward, after they have finished their exams, to Australia and New Zealand. Many of the people who were with us — a few of them have moved to UK, a few have moved to New Zealand, Australia, so look, nobody will stay without progress."
Dr Shakya Bhattacharjee, another affected doctor, is Secretary of OMI. The NCHD in Neurology in the Mater Hospital is originally from India. Dr Bhattacharjee is a Member of the RCPI, having taking the College exams through its Indian Chapter.
"In this, there is a big public interest involved also, because people are suffering ultimately because of lack of doctors. Local doctors are leaving, so it is no longer an issue about foreign doctors — it is an issue of the Irish health system," he tells MI.
"The consultants are with us [in support] — they work on the ground, in the reality, so they actually know what is happening — patients are suffering, doctors are leaving… people are languishing, waiting for hours and hours. And it is lack of doctors which is one of the main reasons, but that is never highlighted.
"This will further encourage the exodus of Indians and other non-EU doctors… the medical manpower shortage is bound to worsen and the effects will be worst felt in emergency departments and anaesthesia, where a lot of those non-EU doctors work," he predicts.
Dr Bhattacharjee has worked in Ireland since July 2012. "We came with a lot of promises, actually. Not just me, but a lot of people came with a lot of promises," he says.
OMI has met with various bodies to highlight the issue and it has gradually become more vocal. It is still considering its legal options, confirms Dr Bhattacharjee. "All of the doors of discussion are gradually getting shut down," he points out.
Along with Indian and Pakistani doctors, colleagues from countries including Egypt, Libya, Ukraine and Russia have also raised their concerns within OMI.
"They all have the same problem," says Dr Bhattacharjee. "The only thing is that some of them are too scared in a foreign country to come forth and voice their opinion, but I think things will come to such a head, that something will have to be done."
One Indian consultant, not living in Ireland but familiar with the Irish system, tells MI there is "hypocrisy" in allowing Indian doctors "to work their butts off in Ireland at junior levels never hoping to get to a respectable position".
Speaking on condition of anonymity, he adds: "Thankfully the situation in UK, USA, Australia — who are in no way less advanced than Ireland in healthcare or financial resources — is not as bad."
Another Indian doctor, living in Ireland and also speaking on condition of anonymity, says Indian doctors are also querying the value of undertaking RCPI Membership exams "if it doesn't get us anywhere into the Irish system".
The Royal College of Physicians (RCP) UK also holds membership exams in India and the Indian internship is not a barrier to entering specialist training in the UK, says this doctor. "I have already heard of a few candidates who have planned to postpone the Irish membership exam and are planning to take the UK one after this news," the doctor tells MI.
An RCPI spokesperson tells MI it is "engaged in discussions at the highest level with stakeholders in Ireland and India with a view to resolving this issue and significant progress is being made.
"RCPI believe that suitably-qualified doctors from India contribute to the overall productivity and effectiveness of healthcare services provided both in Ireland and in India. RCPI would welcome the recognition of the Indian internship, which would facilitate Indian doctors to apply to the Trainee Specialist Division of the Irish Medical Council Register and therefore be eligible for the competitive recruitment to postgraduate higher specialist training programmes."
A tangled web of requirements
The Medical Practitioners Act 2007 set outs the requirement for internship equivalency, for doctors who did their internship outside the EU who seek entry to the Trainee Specialist Division.
The legislation also instructs the Medical Council to specify and publish the standards for training and experience required for granting a Certificate of Experience.
Under registration rules, commenced by Statutory Instrument in 2011, an internship has to meet the standards published by the Council, if it is to be deemed equivalent.
The Council's Standards for Training and Experience Required for the Granting of a Certificate of Experience to an Intern, approved by the Council in September 2010, sets out standards under seven headings: rotations; accreditation; content of training; supervision; assessment; professionalism; and resources.
The rotations standard underlines that the length of the internship must be a minimum of 12 months, of which at least three months must be spent in medicine in general and at least three months in surgery in general.
As part of this 12-month period, an intern may also be employed for not less than two months and not more than four months in the following specialties: emergency medicine, general practice, obstetrics and gynaecology, paediatrics, psychiatry, anaesthesia (to include perioperative medicine) and radiology.
In January 2011, a meeting of the Medical Council heard about the establishment of the Adjudication Group, an advisory entity within the regulator, that would develop a system of recognition of equivalence to a Certificate of Experience.
In the same month, the Council began contacting regulators overseas, seeking details on how intern training in their jurisdictions aligned with the Council's standards.
Meanwhile, in March 2011, an internal Council report comprising an update to the Registration Working Group (RWG) on the Adjudication Group, recommended that any application that does not meet the rotation standard be "struck out immediately".
The Adjudication Group also wished to advise the RWG and the Standards in Practice Committee that "they are conscious of the pressures being brought by external agencies to utilise the 'internship equivalence' route to recruit doctors but remain focused on the Council's role of ensuring patient safety".
This would most notably concern entry to the General Division, which currently does not require undertaking the PRES where internship equivalency is established.
At the end of March 2011, the Council received information from the Medical Council of India, which outlined a programme of compulsory rotations which included two months in community medicine; two months in medicine, including 15 days in psychiatry; two months in surgery, including 15 days in anaesthesia; two months in obstetrics/gynaecology, including family welfare planning; one month in paediatrics; one month in orthopaedics, including PMR; and 15 days in the following — ENT, ophthalmology, casualty and elective posting.
In May 2011, the Pakistan Medical and Dental Council sent a document outlining how it considered its system, as described in the Pakistan Registration of Medical and Dental Practitioners Regulations 2008, was in conformity with the Irish standards.
Following this, the Adjudication Group made its recommendation on Pakistan, noting that this would apply to internships under these 2008 regulations.
In June 2011, it further recommended that internships undertaken in India could not be deemed equivalent (it made its most recent recommendation following further engagement with the Medical Council of India).
In May 2012, after correspondence with the Sudan Medical Council, the Adjudication Group recommended that internships from Sudan could not be recognised as equivalent.
While the outlined rotation programme matched those in Ireland, the Group's report referred to "lack of visibility of the actual standards being applied or the method by which they are monitored".
Responding to a July 2012 letter from the Council to the President of the Sudan Medical Council, the Undersecretary of the Federal Ministry of Health in Khartoum, Dr Isameldin Mohammed Abdalla, wrote that this conclusion was "astonishing" to the Ministry and to the Sudan Medical Council.
After receipt of further information from Sudan, the Adjudication Group stated in February 2014 that there was "good comparability to the Medical Council's standards".
Meanwhile, MI is seeking clarification from the Medical Council on how it determined that the Pakistani regulations took effect in 2009; and its position on the 2014 national internship framework in Australia, which facilitates rotation durations that would not conform with Council rotation requirements — for example, the guidelines set out a term of at least 10 weeks that provides experience in surgery.
A Medical Council spokesperson indicated that the time MI provided for response to questions on internship equivalency was insufficient.