You are reading 1 of 2 free-access articles allowed for 30 days
DOH contacted OPW regarding scaffolding concerns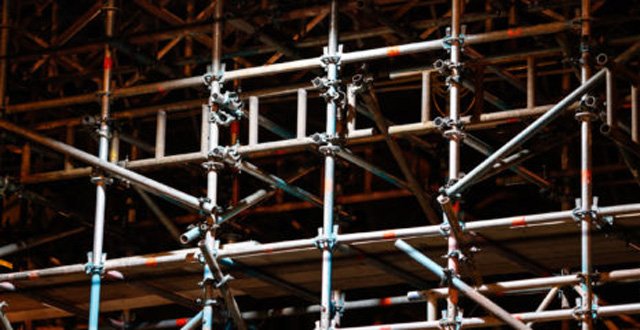 The scaffolding, which was erected in 2015, will remain in place at the building until the Department vacates its long-time headquarters, which is due to happen early next year.
Issues regarding the safety of the Dublin city centre building were raised in a series of emails that have been seen by the Medical Independent (MI) following a Freedom of Information request.
In August there were reports of people sleeping in the scaffolding at Hawkins House. One email from a Department official raised the prospect that if the OPW could not secure the scaffolding "against any person sleeping rough there, then [the] OPW needs to arrange overnight security to protect their scaffolding on their building".
Speaking to MI, a Department spokesperson confirmed that there is ongoing inspections to ensure the scaffolding and building are safe and that the scaffolding was extended to prevent access to the "deck surrounding the building".
"The scaffolding was erected by OPW in 2015 as a precautionary, protective measure following an inspection of the facade of the building," said a Department spokesperson.
"There is an ongoing programme of inspections to ensure the building is maintained in a safe condition. The scaffolding will remain in place until such time as the Department vacates Hawkins House."
The Department told MI that there has been no repeat of people sleeping in the scaffolding, as occurred in August.
"The Department was concerned for the safety and welfare of the individuals and contacted the Homeless Service provided by Dublin City Council to ensure that assistance was provided by the appropriate agencies.
"There were no further incidents, but as a precautionary measure, the scaffolding was extended to further secure the area and prevent access to the deck surrounding the building."