You are reading 1 of 2 free-access articles allowed for 30 days
Doctors wanted: Flexibility required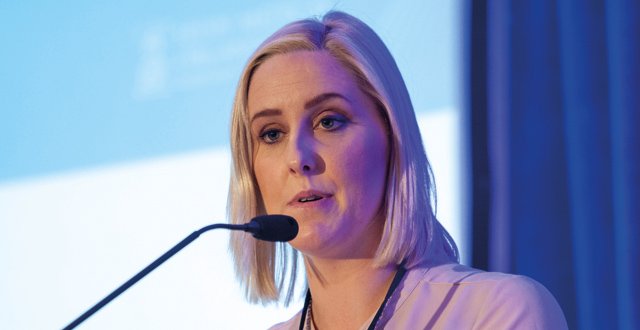 Nestled unobtrusively on the Department of Health website is a report declaring that flexible training and job-sharing should be "legitimate and accessible" options for all doctors.
It cites the rising trend of female medical graduates, growing emphasis on work/life balance, and the battle for doctor retention as driving factors, while acknowledging the "major cultural shift" required.
One needs to wind the clock back over a decade to describe the source: The National Task Force on Medical Staffing's Flexible Training Strategy, published in 2003.
More reports with similar findings have rolled off the presses, yet the 'cultural shift' is still awaited. However, younger cohorts of doctors are much less tolerant of poor work/life balance, and the high proportion of female doctors in practice is adding momentum to the call for change.
Some 41.2 per cent of registered doctors in Ireland were women at the end of 2014, compared with 37 per cent in 2008, according to the Medical Council's Workforce Intelligence Report 2015.
Furthermore, 57.9 per cent of doctors registered in the Council's Trainee Specialist Division were women.
Among doctors aged under 35, who graduated from an Irish medical school, 70.9 per cent registered in the Specialist Division were women, with 75.8 per cent of community health doctors being women compared with 29.4 per cent of hospital consultants.
With regard to hospital consultants aged under 35 and who graduated from an Irish medical school, 63.6 per cent were women. The report noted evidence of "gender patterning of specialisation" in the specialist workforce (see panel).
It is no secret that specialties that are considered less flexible and family-friendly are eschewed by many female as well as male doctors. But even beyond specialty specifics, accommodation of doctors requiring more flexible arrangements at certain points in their careers often falls far short across the system. This is even when workplace health and safety law demands it.
Guidelines
This was abundantly clear at the IMO AGM in Sligo earlier this month, when the union called on the HSE to produce clear evidence-based guidelines on duties for doctors who are pregnant and to allow a time and place for breastfeeding.
Dr Lisa Cunningham, a Specialist Registrar in Emergency Medicine at Sligo General Hospital, spoke in support of the motion.
Dr Cunningham, a mother-of-two, told the Medical Independent (MI) there is huge variability across hospitals in terms of working arrangements for pregnant doctors, such that many are compelled to undertake night shifts and on-call commitments.
Dr Cunningham said some doctors told her they had ended up in antenatal wards because 'after a long stressful shift, they had to be admitted for reduced movements'
During her first pregnancy, while working at another hospital, Dr Cunningham says the HR department initially would not organise cover for her antenatal leave, even though she had informed them of her next appointment well in advance.
"When I challenged them on it, they eventually said 'fine, we will get cover for you'," she recalls.
However, in Sligo, as soon as she submitted her dates, there was "absolutely no bother with the cover", says Dr Cunningham, who is on the IMO's NCHD Committee.
Dr Cunningham says some doctors told her they had ended up in antenatal wards because "after a long stressful shift, they had to be admitted for reduced movements".
She adds: "You shouldn't expect anybody to do a 24-hour call for starters, but you definitely shouldn't expect a pregnant woman to be doing it."
Dr Cunningham said it is strange that a health service, which promotes the health benefits of breastfeeding, has no standard arrangements for female doctors who are breastfeeding. This is despite legal obligations under the Maternity Protection (Amendment) Act 2004.
She says many female doctors have sought her advice on how they should broach these issues with employers, and about employment law.
Dr Cunningham notes that there are very few flexible training places for doctors in specialist training in Ireland. She credits the consultants in her own specialty as generating a more positive working and training environment for doctors with families.
She says consultants such as Prof John Ryan, Programme Director of Advanced Specialist Training in Emergency Medicine, have been very supportive in ensuring that training is as family-friendly as possible.
Emergency medicine is a "busy specialty", but she believes it is "accommodating" compared to training in general medicine and especially surgical training. She notes that when she began training at specialist registrar level, she already knew her rotations for the next four years, allowing her to plan ahead.
Dr Cunningham did not apply to the HSE's flexible training scheme as she preferred to continue in full-time training. She says feedback from a friend suggested that the application process required that doctors "make a case" for themselves.
Dr Cunningham agrees that many female doctors orientate towards specialties historically considered as more accommodating of family life.
Many of her female colleagues from college and intern year entered GP training schemes. Sometimes, in fact, Dr Cunningham says it is assumed she is a GP trainee rotating into the emergency department.
Unsustainable
General practice has been a very popular specialty choice for female doctors, including those who intend having children.
According to the recently released ICGP-funded Trinity College Dublin report, Structure of General Practice in Ireland 1982-2015, some 42 per cent of GPs in 2015 were female. This compared with 12 per cent in 1982. Overall, 91 per cent of males and 72 per cent of females were working in full-time clinical general practice. Female GPs under the age of 40 years were less likely to be working full-time (67 per cent) compared to their male counterparts (100 per cent).
A 2015 report from the HSE's National Doctors Training and Planning (NDTP) unit stated that approximately 73 per cent of GP trainees were female. It was anticipated that this figure would be about 66 per cent in 2025.
It reported that as female GPs are more likely to work part-time, "feminisation of the GP workforce will drive the demand for increased numbers of GPs to meet patient demand".
However, the perception of general practice as family-friendly is changing. GPs cite cuts that have badly hit the specialty in addition to unsustainable workload and working hours.
Dr Yvonne Williams, a GP in Shannon, Co Clare, recalls that when she graduated with a medical degree in the late 1990s, general practice was considered a family-friendly career option.

GP Dr Yvonne Williams
"But over the last four-to-five years that has changed hugely and actually a lot of GP trainees are now deciding not to work in general practice," says Dr Williams, who is Vice-President of the NAGP.
"I know some of the local trainees in my area are choosing to leave general practice, even having completed training, to work in public health, dermatology, palliative medicine because of the knock-on effect of the cuts to GP salaries and because of the difficulties finding locums and having to do out-of-hours, on-call night-time work, in addition to working a 10- or 12-hour day. And there has been such a wave of GP emigration that you can't get people to give you any holiday leave, annual leave or sick leave."
These are very real considerations for GPs considering taking on a GMS list or accepting a role as a partner, for example.
Dr Williams posits the creation of some salaried GP posts to make working life more sustainable. "There is no HSE scheme for locums in this country – you have a contract for 24/7 care for your medical card patients for the year and you have no help with finding a locum if you need to take sick leave or annual leave.
"There are stories of GPs ringing from hospital beds, after accidents, trying to find cover and calling on colleagues down the road – it is very ad hoc. That is something the HSE could do – there could be locum, salaried posts, funded by the HSE that would be available to GPs. You could ring the HSE and say 'I want to book two weeks off because I need an operation' or 'I have to take a week's annual leave' and there would be a pool of salaried GPs available that you could pre-book and access and they would be trained GPs."
The responsibility of a 24/7 GMS contract is "not sustainable" for most GPs in the long-term. Dr Williams adds that many GPs in the UK opt-in to do out-of-hours in addition to their standard working week, and can plan these hours to suit work and family commitments.
The HSE's establishment of a shared GMS contract is a positive development, says Dr Williams. However, she is not aware of any colleagues who have entered this arrangement.
Dr Williams is aware of fellow GPs who have suffered through exhausting work schedules during pregnancy and shouldered the burden of having to organise their own cover, which was not always possible to get. As a mother herself, she has observed that opening hours at crèches are often not facilitating of mothers who wish to work outside the standard nine-to-five work day.
Additionally, while there is strong female representation in general practice, there is room for improvement in certain domains. She notes there are no female professors of general practice in any Irish university, for example.
Ballygar GP Dr Martin Daly, who is running in the Seanad election, says supports for male and female GPs planning families, or who have children, are sadly lacking.
"The GMS heretofore was for 40 per cent of the population, and the State's view was a hands-off or a partial support for maternity leave, which in no way reflected the reality of the cost of taking maternity leave in general practice," he adds.
"I think the State must take a wider and longer view in relation to adequate maternity supports within the GMS for two reasons. One, the State has sought to extend the GMS into whole population schemes for the under-sixes and over-70s and is the dominant purchaser of services in general practice. Secondly, if the State doesn't take that longer view, then it is in danger of creating a shortage of young, female GPs who want to take on the role as business owners in general practice and provide that flexible service that the HSE and the Department seem to take for granted."
Dr Daly also worries about the consequences for the future of general practice if it remains unattractive for GPs to be employers. "If it's not general practitioners (who are employers), does that mean corporations are going to fill that space?"
Someone particularly well-placed to gauge the changing expectations of younger GPs is Dr Peter Sloane, who until recently was Director of the Network of Establishing GPs (NEGs) at the ICGP. He says there is no doubt that younger GPs, male and female, expect a much better greater work/life balance than that experienced by more established GPs. He recently heard older GPs conversing and speculating that if they could do it all again, they wouldn't.
Given the demand for GPs, he says locums have plenty of scope to negotiate better terms, such as more payment and flexible hours. However, he also points to the difficulties that established GPs have in obtaining cover, which contributes to arduous working conditions.
In recent times, his advice to GPs who had not had a holiday for years and could not get cover, was to ring the HSE and tell them the practice would be closed for this period.
He emphasises that GMS GPs are providing services on behalf of the State and there should be "much more of a partnership approach to the sourcing of locums".
North Dublin GP and immediate past IMO President Dr Ray Walley acknowledges the need to develop flexible training and working for GPs. However, his comments join an overwhelming chorus among GPs for working hours that are sustainable, let alone flexible.
In a broad sense, he considers that male and female GPs have many of the same needs. Their work as GPs must be safe and patient-centred, therefore the days of working "long out-of-hours" should be no more.
Dr Walley, who is also a GP trainer, says GP trainees want work/life balance and flexible options. In other jurisdictions, there are "more modern, sophisticated" arrangements, which has partly driven emigration from Ireland of GPs and trainees.
However, in developing flexible working, Dr Walley says it must be ensured that out-of-hours obligations do not fall on the shoulders of a small number of GPs.
"The difficulty is, and one has to state this, is if we have an out-of-hours contract, and you end up allowing people to pick pieces of it – that they are only willing to work [certain times] – ultimately then, the out-of-hours responsibility falls on a lesser number of people."
He says it is the State's responsibility to ensure it provides adequate resources to meet demand for services.
But for the moment, there is little happening in the realm of GMS negotiations, given the political situation.
Some specialties seen as 'male domain' – IMO President
Flexible training and working hours were recommendations of the reports of the Strategic Review of Medical Training and Career Structure Working Group (led by Prof Brian MacCraith). The Group produced three reports over the course of 2013 and 2014.
However, Dr John Duddy, IMO President and Specialist Registrar in Neurosurgery in Beaumont Hospital, Dublin, tells MI there have been few developments to date in these areas.

Dr John Duddy, IMO
On the HSE's flexible training scheme, there has been a modicum of progress. In recent years, the scheme facilitated the equivalent of 12 whole-time equivalent (WTE) funded places – that is, up to 24 trainee participants.
As of July 2016, the number of WTE funded places will increase from 12 to 16. The number of trainees engaged in the scheme at any given time will therefore increase from 24 to a maximum of 32.
Previously, the scheme only embraced higher specialist trainees, but it is now being extended to junior trainees from year two BST training onwards.
However, flexible training posts are only approved for 12 months and trainees wishing to continue in flexible training after this period have to re-apply. Additionally, there are approximately 3,000 doctors in training posts in Ireland, which underlines the extent to which flexible training is underserved.
"Given that there would likely be high demand for those places, I think they need to expand that further for trainees. And when it comes to consultants, there has been no progress there really, from what I can tell," comments Dr Duddy.
Earlier this month, at the IMO AGM, Dr Duddy drew attention to the fact that less than 30 per cent of hospital consultants are female. In comparison, 42 per cent of GPs are female, while over 50 per cent of medical schools graduates are female.
'Not all those in flexible training are women and most women training in surgery opt for full-time posts'
According to the Medical Council's Workforce Intelligence Report 2015, some specialties had a higher than average proportion of women: For example, genitourinary medicine (75 per cent), public health medicine (72 per cent), and psychiatry of learning disability (70 per cent). However, the proportion was lower than average in other specialties: For example, neurosurgery (four per cent), trauma and orthopaedic surgery (five per cent) and oral and maxillofacial surgery (seven per cent).
Dr Duddy believes the reasons for the comparatively small number of female hospital consultants are varied. He says certain specialties are perceived to be a "male domain". This had led to some women not considering these specialties, as well as unconscious bias from groups likely to self-select people similar to themselves.
Additionally, the hospital environment is often considered a difficult place to work, with onerous hours and lack of family-friendly and flexible arrangements.
Dr Duddy considers role modelling as especially important. He notes that the American Association of Neurological Surgeons has promoted female neurosurgeons as role models for younger women. He believes specialties with under-representation of women should look at identifying targets. "That's not quite the same as gender quotas but it gives specialties something to aim for," he says.
Surgery in Ireland, and elsewhere, is often considered the least family-friendly area of practice.
Prof Sean Tierney, Dean of Professional Development and Practice, RCSI, says women have traditionally been under-represented in the surgical workforce internationally.

Prof Sean Tierney, RCSI
"Accurate figures for the gender makeup of the surgical workforce are hard to come by. In an article we have just had accepted by the World Journal of Surgery on the surgical workforce in the COSECSA [College of Surgeons of East, Central and Southern Africa] region in Africa, we identified that women comprise 9.2 per cent of consultant surgeons in the UK and 22 per cent of full-time academic staff surgeons in the US and 10 per cent of consultant surgeons in private and/or public practice in Ireland."
He adds: "The changing demographic of the medical profession and the promotion of women surgeons as mentors and roles models has helped address this issue. The RCSI was the first surgical college in Ireland and the UK to elect a woman as their president (Prof Eilis McGovern). The Royal College of Surgeons of England currently have a woman as President – Ms Clare Marx, who is an eminent orthopaedic surgeon.
"Internationally, Irish women have also played a leadership role. Dr Hilary Sanfey, who is a TCD graduate and trained as a surgeon in Ireland, served as President of the Association of Women Surgeons in the United States. Dr Sanfey was recently elected Vice-President elect of the American College of Surgeons."
The length of training, the long working hours and the inflexibility of surgical training have been among the barriers that have discouraged women taking up careers in surgery, states Prof Tierney.
"In 2013, we significantly reformed our training programme and streamlined it so that it is possible to train in a minimum of eight years in any surgical speciality. We have also worked with the HSE to plan training rotations and make these as family-friendly as possible.
"With the support of the HSE National Doctors Training and Planning, the RCSI offers flexible training options and we have seen the numbers in flexible training at higher training level grow from four in 2014/2015 to six in 2015/2016 and 10 are projected for 2016/2017," says Prof Tierney.
"Not all those in flexible training are women and most women training in surgery opt for full-time posts. Between 30-40 per cent of those in our core training programme and just over 30 per cent of those recruited into higher training programmes in the last six years are women."
Meanwhile, Dr Duddy acknowledges under-representation of females in IMO Committees. In the 2016/7 structures, there are no females on the 10-person Consultant Committee, two females on the 20-person GP Committee, and seven females on the 16-person NCHD committee. The Public Health and Community Health Doctors Committee has a female majority, which is no surprise given the preponderance of females in these areas of practice.
Dr Duddy says the issue will be examined by the Organisation. He and IMO Vice-President Dr Ann Hogan and the IMO Council "will be looking at what we can do to encourage more women to put themselves forward. I think that's vitally important".
The NAGP's 21-person National Council currently has six females. NAGP Vice-President Dr Yvonne Williams says the commonly reported barriers to involvement are the demands of young families, as well as long working hours. Dr Williams, who will be NAGP President in two years' time, believes "it's important to see women in leadership roles", which influenced her decision to put her name forward.