You are reading 1 of 2 free-access articles allowed for 30 days
Dietetic treatment approach to adolescent anorexia nervosa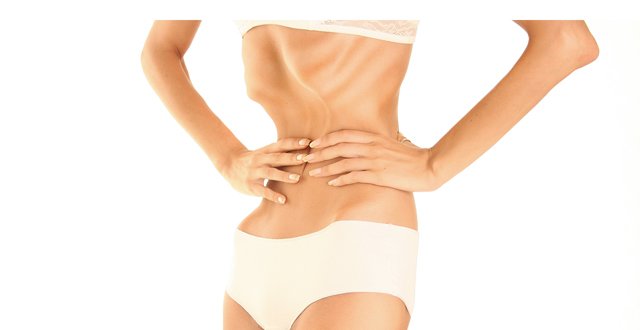 There are few published guidelines for the re-feeding of patients with anorexia nervosa in a specialised eating disorder unit. It is not possible to produce evidence-based practice guidelines. These protocols are based on recommendations for the nutritional management of anorexia nervosa from The Royal College of Psychiatrists, London; the Royal Australian and NZ College of Psychiatrists; the American Psychiatry Association; the British Dietetic Association; the Dietitians Association of Australia; the American Dietetic Association; and NICE guidelines.
The MARSIPAN report by the Royal College of Psychiatrists and Physicians (2010) is designed primarily for very sick patients with anorexia nervosa who are admitted into a medical setting in a general hospital and are medically compromised (not into a specialised eating disorder unit).
Eating disorders are complex physiological and psychological illnesses, with specific symptoms that are classified using strict diagnostic criteria, as outlined by the Diagnostic and Statistical Manual for Mental Disorders (American Psychiatric Association, 1994). Management of an eating disorder requires consideration from physiological, psychological and behavioural perspectives.
Treatments should combine expertise involving health professionals who understand the nutritional and physiological effects these disorders can have. Specialist dietitians, who have a sound knowledge and understanding of mental health, have an essential role within multidisciplinary teams and are involved in the assessment, treatment, monitoring, support and education of patients with anorexia nervosa, bulimia nervosa and binge-eating disorders. Dietetic input should be offered to both inpatients and outpatients as an adjunct to other treatments.
Nutritional interventions form an important part of the care package, and a dietitian is ideally placed to lead on the nutritional part of the treatment plan (American Dietetic Association, 2006; Quality Improvement Scotland, 2006). Treatment of severe or complex patients requires a specialist service that includes a dietitian with specialist knowledge of eating disorders.
As poor eating patterns and unhealthy views surrounding food are primarily symptoms of eating disorders, not the cause, dietary concerns can be addressed by a dietitian, leaving other health professionals to deal with the underlying issues of the eating disorder.
On admission and initial assessment
On admission, initial discussions are held with the MDT members regarding the reason for referral, previous treatments and interventions, family history, previous weight and diet history, history of abuse or self-harm, and current medical status.
The best way to approach the patient depends on their mental status, their communication skills and their physical status.
Biochemical tests are necessary to see what dietary considerations may need to be considered, for example high/low urea levels that may indicate fluid restriction/overload and high or low potassium levels, which may indicate the need for heart and blood pressure monitoring.
On the initial assessment, consideration is taken of current and previous dietary intake, estimating current energy intake and nutrient status. Dietary intake could be as low as 500kcal per day, with little nutrient intake. Current and previous eating habits are explored and a detailed weight history is discussed. This information is then used to assess the best way to commence dietetic treatment with this patient. Nutritional requirements are calculated for weight gain or maintenance and the risk of the re-feeding syndrome is examined.
Discussion also takes place about the beliefs regarding different foods and if there is an unusual culture around food in the family.
Other eating disorder behaviour needs to be considered, eg, purging, use of laxatives and diuretics and what affect this may have on the future treatment programme.
The initial discussion with the patient is crucial, as many patients need to be in a position where they feel they have no choice in order to be able to comply with treatment. After treatment, patients report they are glad that the decision had been made for them (Tan et al. 2003).
The aim is to adopt a firm but fair approach, whilst acknowledging any of the patient's fears or concerns. The options for feeding should be explained, with a clear rationale. It is also important which aspects of the re-feeding plan are non-negotiable, explaining that more choices can be offered at a later stage, when the immediate threat to physical health has reduced. Ensuring a consistent MDT approach is essential (British Dietetic Association).
A dietary history should be taken by a dietitian who can identify deficiencies in protein, fatty acids and micronutrients. Body weight is an easily-measured indicator of energy deficiency and nutrition intervention can correct cellular function and body composition. A minimum body weight equal to a BMI of 19 should be established as the target weight.
The early stages of re-feeding are a high-risk period for biochemical, fluid balance and cardiovascular abnormalities. The re-feeding programme should comprise the following aims:
The aim of the initial feeding programme is to stabilise the patient's weight to prevent any further weight loss and correct biochemical abnormalities.
To achieve normal body weight and composition that is appropriate for age and height. Weight gain is an essential part of recovery.
To re-educate the patient about normal eating habits.
To remove the fear around food. All foods should be included in a normal diet but perception can be lost as to what 'normal eating' consists of. The aim of dietary intervention is to introduce all foods back into the diet.
Commencing dietetic treatment
Re-feeding syndrome occurs when previously-malnourished patients are fed with high-carbohydrate loads; the result is a rapid rise in phosphate, magnesium and potassium, along with an increasing extracellular fluid volume. Recent publications suggest this approach does not add to safety in the re-feeding process but can result in weight loss and protracted hospitalisation and nutritional recovery. This means the initial re-feeding appears increasingly important in the full recovery process.
A recent review highlighted the notion of 'starting low and going slow' as unlikely to be important in preventing re-feeding syndrome.
The initial aim of a nutrition programme is to stabilise the patient, both from the physical and biochemical perspectives. The target is to stop patients losing any more weight and to stabilise their blood profile.
Medical stabilisation of the patient must be established before weight gain. Ideally, initial energy intake should not go below 1,200kcal/day.
Recommended programmes provide between 1,250 and 1,750kcal per day.
If a patient's weight is below 45kg, then a diet providing approximately 1,400kcal per day is recommended for seven-to-10 days. Thereafter, food intake can be increased as quickly as the level of supervision and support will allow.
A good phosphate and potassium intake is necessary from the beginning of re-feeding. This can be achieved by including 600ml of milk per day and diluted fruit juice.
Dietary fibre should only be introduced once it is safe to do so.
An intake of 2,200-2,500kcal per day will promote weight gain of 0.5-to-1kg per week in most patients.
The rate of weight gain will slow as weight increases. To gain weight, a minimum of 2,400kcal/day is required. However, as weight increases, energy intake needs to be increased to sustain weight gain and the diet should then provide 3,500kcal/day.
Nutrition re-feeding protocol
A: Before any food intake
100mg thiamine, one vitamin B complex tablet, one capsule of complete vitamin and mineral supplement.
Thereafter, thiamine 100mg BD for 10 days.
Vitamin B complex for 10 days.
Multivitamin and mineral supplement for the entire admission.
Calcichew D3 or Calcichew D3 Forte.
B: Meal-times
200ml of milk to be included at all meals and at the bedtime snack.
C: Snack-times
100ml of orange juice mixed with 100ml of water to be included at the mid-morning and the mid-afternoon snack.
D: Meals
Meals to be provided as per normal hospital menu.
Patients should be encouraged to eat a wide variety of foods within regular meals and snacks.
A gain of 1kg per week requires an extra 1,000kcal per day above maintenance levels.
Guidelines suggest between 3,500 and 7,000kcal extra per week to gain 1kg (NICE).
The recommendation is for three non-diet hospital main meals plus two-to-three between-meal snacks.
High-energy supplements result in significant weekly weight gain and higher BMI on discharge.
Ongoing treatment
Individuals with an eating disorder are believed to have a good comprehension of nutrition.
However, Beaumont et al (1981) showed that individuals with an eating disorder have sound knowledge of the calorie content of foods, but a poor understanding of the basics of healthy eating and how to meet their nutritional requirements. In addition, there is a tendency for those with an eating disorder to have faulty ideas and beliefs about food (Cockfield and Philpot, 2009).
Ultimately, the role of a dietitian is to help patients to learn to 'trust' food again. When patients have followed restrictive or chaotic eating patterns for a period of time, their beliefs about food and nutrition can become very distorted and rigid. Changing poor eating patterns is very difficult to do, even with very motivated patients. It inevitably means breaking numerous dietary 'rules' and, as with other elements of treatment, involves risk and experimentation. A dietitian can be the best person to instil confidence in patients to make these changes.
Nutrition education can seem unnecessary and be overlooked for patients with eating disorders, as their knowledge and interest in nutrition can seem vast. However, this is a major part of the problem.
Patients are often overly concerned with small aspects of nutrition such as calorie-counting and avoiding fats or carbohydrates. This can result in completely distorted views on food and nutrition and a diet deficient in many nutrients. For some, this has been a result of their eating disorder, but for others their poor diets predate this. A dietitian can help a patient review their current dietary intake, question their dietary 'rules' and provide more accurate information about nutrition and physiology to help them move towards a nutritionally-adequate diet.
References available on request
Case study
Margaret is a 17-year-old girl admitted from a general hospital into an adolescent unit with a specialised team. She was diagnosed with anorexia nervosa of one year's duration, comprising restriction and exercise, with no history of binging/purging. Her restrictive eating had commenced with a three-day 'juice diet' and the elimination of all 'dirty' foods. This was followed by increased gym attendance and further food restriction. On admission, she had a weight of 40.5kg (<3rd percentile), height 165cm (>75th percentile) and a BMI of 15, which is less than 0 percentile and 71 per cent of expected BMI.
Her pulse was 35 and BP was 93/67.
Anorectic cognitions were intense, with no insight but no indication of psychosis. Due to a blood glucose reading of 2.8mmol/l, she had to be transferred into the local emergency department for IV fluids and glucose. On readmission, she commenced on the pre-feeding protocol of thiamine, vitamin B complex and a multivitamin supplement. The priorities were 600ml of milk per day and 400ml of fruit juice. She was started on three hospital-based meals, with the following aims:
To prevent any more weight loss.
To re-establish normal food.
To re-establish normal meals.
To become medically and physiologically stable.
Total energy intake was a maximum 1,200kcal per day and she commenced the re-feeding programme only under threat of tube-feeding. She struggled with the basic regimen for the first three weeks but there was no further weight loss and she was biochemically and medically stable. Total energy intake was gradually increased to the full weight restoration plan of approximately 3,000-3,500kcal per day. This included three supplementary nutrition feeds per day to achieve high-energy intake.
Weight gain started after week four on the full weight restoration plan. By the end of month two, she had gained 2kg. By month three she had gained another 5kg and by month four, she had gained another 4kg. There was total gain of approximately 11kg.
She reached her target weight of 51.7kg (25th percentile) and BMI of 19 (90 per cent expected BMI) four months after admission.
She is still obsessed with her weight and anorectic thoughts but psychological therapy will continue with the local CAMHS team.