You are reading 1 of 2 free-access articles allowed for 30 days
Depression in young adults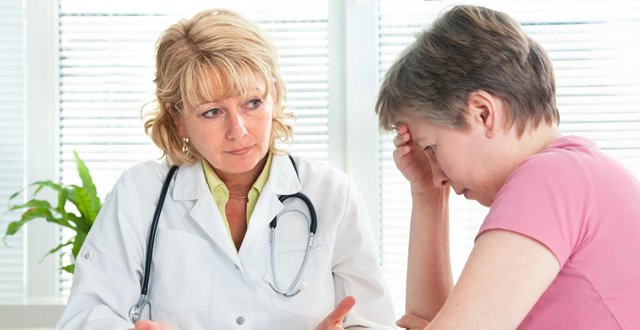 Case Study
Amy is a 19-year-old who is originally from Galway and moved to Dublin last year to attend university. She attended her GP with low mood and anxiety and had been finding the transition from secondary school to university challenging.
She told her GP that she was having suicidal thoughts and that she was thinking of dropping out of university. She was experiencing other features of depression including a loss of interest in her usual activities, low energy levels but denied experiencing a loss of appetite and early morning wakening. She described having low self-esteem and low confidence around her personal appearance and weight and usually avoided social situations, unless she was drunk. She had difficulties settling into university and had made few friends or contacts since moving to Dublin and her attendance at classes had been gradually worsening over the past several months. Amy consumes alcohol once a week when she goes out with her housemates, and says she feels better when she drinks. Her parents separated when she was 12 years old and her father was alcohol dependent and was physically abusive towards her mother. Her mother was previously treated for generalised anxiety disorder by her GP. Amy self-harmed, by cutting herself twice when she was 15-years-old, but has never self-harmed since. Despite the difficulties experienced during childhood, Amy excelled academically and was also playing sport at a national level.
Amy's GP prescribed escitalopram, an SSRI antidepressant, and the dose was increased to 15mg over the past two months, with a minimal improvement reported by Amy and she was
subsequently referred to her
local CMHT.
Discussion
Mental illness has been shown to account for up to forty-five per cent of disease burden during adolescence and early adulthood, and unipolar depression has been shown to be the number one cause of disability in young females and the second highest cause of disability in young males, after road traffic accidents. Early adulthood, along with other periods of transition in life, can be an exciting but also challenging period in many peoples' lives, with the shift from childhood and adolescence into adulthood, and may be a period where people develop symptoms of depression, feelings of distress or may engage in self-harming. The period of adolescence and early adulthood has been shown to be the period when the onset of psychiatric illness is most likely to occur and this was highlighted in the Irish Journal of Psychological Medicine's Youth Mental Health supplement in 2015.
Low mood
There can often be difficulties differentiating low mood associated with the adjustment to transition and life events from a pervasive mood disorder. Most adolescents and young adults will experience low mood at some point but when this impacts on their functioning or becomes more troublesome or frequent, it may be necessary to offer further support to the young person. It is important for the clinician to take a full history and to identify the relevant life-events and stressors in order to make this differentiation. It is, however, important that the young person's distress is noted and considered and that support and advice are offered when necessary.
This period is a time when people begin third-level education, enter the workforce, begin having intimate relationships and begin to have more financial responsibility and independence. It is also a time where people begin to question where they fit into society and may also have questions around their sexual and personal identity. Early life experiences, positive or adverse, may impact on the person's relationships and on their social and occupational functioning, and this may become more apparent in this critical stage of development and may be associated with the onset of low mood, emotional instability, and anxiety. Studies have shown that the experience of childhood adverse events, such as physical abuse, bullying, sexual abuse, parental substance abuse or psychiatric illness, increases the risk of developing emotional and psychiatric difficulties later in life.
Diagnosis
It is clear from the case described above that the period of transition in early adulthood can be fraught with challenges and some people may require additional support during this period. The ICD-10 defines the diagnostic criteria for depression and categorises depression as mild, moderate or severe. Criteria for a diagnosis of depression include low mood on most days for two weeks or more, anhedonia or loss of interest in one's usual activities, low energy levels, reduced or increased appetite, reduced or increased sleep, suicidal ideation or acts of self-harm, low self-esteem, feelings of guilt or worthlessness, a bleak or pessimistic view of the future, and reduced concentration (see Table 1).
Epidemiological studies show that the lifetime prevalence of depression is approximately 16 per cent and that females have a two-fold increased risk of developing depression compared to men. Other risk factors include deprivation, having a family history of depression, being LGBT, substance abuse, bereavement, and the experiencing of adverse childhood events.
Amy was diagnosed as having a moderate depressive episode and social anxiety. It was clear in the formulation that her early adverse life events and the transition from secondary school to university had been stressful for her. She also had difficulties managing her distress and had experienced chronic feelings of hopelessness and suicidal ideation since early adolescence.
Management
Management of psychiatric illness follows a biopsychosocial model (see Figure 1) and the NICE guidelines outline the advised management of depression based on the severity of the illness. It is important to consider the formulation, which considers the predisposing, precipitating, and perpetuating factors for the presenting complaints and/or illness, in developing your management plan.
Biological
The option of using antidepressants can be considered in this case. Amy meets criteria for a moderate depressive episode. She has been taking a therapeutic dose of escitalopram with minimal effect. Another SSRI medication may be trialed or another class of antidepressant may be considered such as venlafaxine or mirtazapine. It is important to enquire about medication compliance and assess for factors that may affect the compliance and tolerability. It is important to provide Amy with details around the mode of action of the medication and it may take more than four weeks to notice any improvements. She should also be advised around the potential side-effects, including irritability and suicidal ideation, particularly when commencing the medication and when doses are being increased. Antidepressant selection is based on the presenting symptoms, lifestyle, and the side-effect profile of the medication and in conjunction with the patient's preferences. It would be preferable to review Amy in the clinic for regular follow up to endure that she is tolerating the medication and to monitor her mood. When commencing antidepressant medication, the patient's weight and height should be measured and they should ideally have an FBC, U+E, LFTs, TFTs, and an ECG.
Amy should also be advised to abstain from alcohol due to the depressing effects it may have on her mood and also because alcohol intoxication may be associated with impulsivity and suicidality.
Psychological
NICE guidelines recommend that patients who are diagnosed with a moderate depressive episode should be offered or referred for cognitive behavioural therapy (CBT). As Amy is attending a university, it may be possible to access psychotherapy in the university counselling services. It may be an option to involve other family members, including the parents, in the psychotherapy as there has been a history of difficult dynamics in the family unit.
Amy has experienced several adverse childhood and adolescent experiences, which appear to have impacted on her development and on her present mental state. She would benefit from counselling or supportive psychotherapy. The national counselling service may be an option if there has been a history of childhood abuse. Young people who self-harm or have suicidal thoughts may be referred or make a self-referral to Pieta House, where they can access one-to-one counselling and advice around developing their coping skills, and develop strategies to manage periods of distress without resorting to self-harming.
Social
It is apparent that Amy has experienced difficulties socialising and her university attendance has deteriorated. She may benefit from additional support from the university services, if available. She would be advised to inform her tutor of her difficulties and to consider the option of linking in with the university counselling services, or, if she continues to find the university attendance to be stress-inducing, deferring her course until the next academic year.
She would also be advised to speak with her family as this may aid in her confiding in her family with regards to the difficulties she has been experiencing.
Youth mental health support organisations, such as Jigsaw, offer support groups and one-to-one counselling and support for young adults aged between 18 and 25 years. The Jigsaw service, which is run by the youth mental health group, Headstrong, is available in 10 different locations around Ireland.
She would also benefit from meeting with an occupational therapist to assess ways to improve her social and academic functioning.
Conclusion
Amy switched from escitalopram to fluoxetine and her mood improved over the course of several months. She started CBT and decided to defer her course until the following academic year due to the challenges she had experienced. She met with the occupational therapist and started planning how she will manage the new academic year and also to look at ways to improve her socialisation and to consider ways to help promote her self-esteem. It was important to take Amy's adverse experiences in childhood into consideration in her psychiatric assessment and follow up and also in her psychotherapy sessions. Amy made good progress and will continue taking the antidepressant for one year or more and will attend her local Jigsaw service in the future.