You are reading 1 of 2 free-access articles allowed for 30 days
Delivering medical care in the shadow of conflict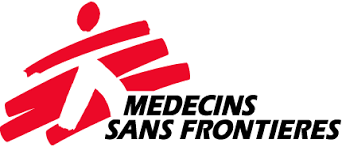 From the horrors of an African war 50 years ago, the seeds of a medical movement emerged and today Médecins Sans Frontières (MSF) has revolutionised the delivery of medical and humanitarian aid around the world, with Irish doctors playing a key role.
"Irish field staff and volunteers have a fantastic reputation inside MSF as being highly skilled, personable, easy to get on with and work with in extremely challenging and intense environments," MSF Ireland spokesman Mr Dónal Gorman tells the Medical Independent (MI).
"MSF provides emergency medical care in conflicts, epidemics, wars and following natural and man-made disasters, so we need highly competent and effective people, and you also really need to be able to get on with your team and provide the humanity and level of care required of our patients," he explains. "Irish doctors have been on hundreds of MSF assignments and are currently in roles across the Middle East, Europe and Africa."
In responding to humanitarian crises in Africa, Irish doctors are in many ways returning to what might be termed the birthplace of the organisation back in 1967. That was the year when the Biafra war erupted, the region having sought to secede from Nigeria and become an independent country (see panel).
Since its formal establishment in 1971, MSF has treated over one hundred million patients. The organisation has opened offices in 28 countries since 1980 and it employs more than 30,000 people across the world.
Irish medical professionals have become an important part of that global humanitarian narrative. "We have Irish medical directors of hospitals and medical team leaders on our projects, along with country and region medical coordinators," says Mr Gorman of MSF Ireland.
International crises
Irish doctors played their part in combatting the Ebola epidemic in West Africa in 2014, Mr Gorman outlines to MI. "A number of doctors rose to this challenge and headed straight into the epicentre of the outbreak."
Irish doctors have also provided emergency healthcare to people under fire in South Sudan, under the tirade of bombs in Syria and during conflict in Afghanistan, Mr Gorman says. "More recently Irish doctors have responded to the medical needs of displaced people both on land and at sea, as people continue to flee war, poverty and oppression around the world."
MSF Ireland is just over a decade old. About 100 doctors have been involved with the organisation since MSF's inception in Ireland. One of them is Dr Rawan Abdelhaq from Clonmel, Co Tipperary, who recently spent time working with MSF in Lebanon as part of its Non-Communicable Diseases Programmes.
Dr Rawan Abdelhaq pictured in Baalbek, Lebanon
"I just returned from working with MSF in the Bekaa Valley. With a population similar to Ireland, Lebanon now hosts the highest number of refugees per capita in the world, and MSF is responding to medical needs with clinics and outreach activities," Dr Abdelhaq informs MI. She primarily treated patients with hypertension, diabetes and cardiovascular illnesses.
"Chronic diseases start out 'in secret', with symptoms often taking years to emerge. By the time they come out into the open, they can be life threatening unless they are treated. Refugees are particularly vulnerable to these 'silent killers' as so many have no access to healthcare and when they discover they have hypertension, diabetes or cardiovascular disease, it may already be too late. If you can manage chronic diseases adequately at a primary healthcare level, then you decrease a lot of the stress on secondary healthcare," Dr Abdelhaq emphasises.
Harrowing
The young doctor found the conditions for refugees harrowing. "Many of these people are living in terrible conditions. Generations of families are living in temporary tents across the valley, exposed to years of cold, harsh winters and scorching summers. I will never forget my first time in the informal tented settlements, when the reality of the conditions that my patients are living in hit home. I remember standing in the freezing January snow and mud thinking to myself, 'how do we stand a chance addressing their medical needs when this is what they're up against?' For them, this isn't temporary. People have been here for years and this is their reality as the conflict in Syria rages on."
But Dr Abdelhaq also stresses the rewards of working with MSF. "I think the work we are doing in Lebanon is making a real difference, although sometimes it is hard for us to see because there is always so much more to be done.
"We have clinics across Lebanon treating almost 30,000 patients each month, anyone who needs our care. Every day we deliver healthy babies, vaccinate children, provide mental healthcare, acute primary care and my team provides care to people suffering chronic illnesses. These people have fled so much chaos."
To Dr Abdelhaq, the work of MSF is as vital today as it was when the organisation emerged from the horrors of the Biafra war 50 years ago: it's still about saving lives. "When I take a step back and think about all the people we treat, it's clear this work with MSF is really making a difference and saving lives."
MSF traces its origins to the bitter Biafra war
Ethnic tensions and power plays helped fuel one of the deadliest conflicts in the second half of the 20th Century – the Biafra war in Nigeria.
On 30 May 1967, Biafran leader Lieutenant Colonel Odumegwu Ojukwu proclaimed the independence of Biafra.
However, Biafra had huge oil deposits that the newly-independent Nigeria regarded as vital to sustain its economy. British oil giants also wanted to preserve their stake in the oil wealth of the former British colony.
On 6 July 1967, the Nigerian military invaded the putative republic. They soon wrested back control of the oil fields, on which Biafra also depended to finance food imports. Unable to grow enough food to feed its people, Biafra was devastated by a catastrophic famine.
After the Nigerian government imposed blockades that made it difficult for aid groups to deliver food and relief supplies to Biafra, large numbers of children died of kwashiorkor, a severe form of malnutrition characterised by a distended abdomen.
Harrowing images of their suffering caught the hearts and minds of the Irish. For the first time, the relatively new medium of TV was relaying the images of starving Biafrans into Irish living rooms. Irish interest was also heightened because of Catholic missionary involvement in the region.
Three years of war left southeastern Nigeria in ruins. The war ended in January 1970 with the surrender of the Republic of Biafra, which dissolved and was reincorporated into Nigeria. Estimates of the death toll from starvation and fighting range from one million to three million people.
While much of the world was numbed in the wake of the horrors in Biafra, a group of French doctors and nurses made a humanitarian decision that would have a profound global impact. In response to the scenes of children dying from hunger, the French Red Cross issued an appeal for volunteers.
Subsequently, a team of six set off on an international Red Cross mission to Biafra. The team was made up of two doctors – Max Recamier and Bernard Kouchner – as well as two clinicians and two nurses.
Being thrown into such a bloody conflict was a real shock for these young doctors, who found themselves having to provide war surgery in hospitals that were regularly targeted by the Nigerian armed forces.
Volunteering doctors began to speak up. These doctors began to lay the foundations for MSF.
"We wanted to ensure sufficient knowledge of this new type of medicine: war surgery, triage medicine, public health and education," Dr Kouchner recalls on the organisation's website.
"It's simple really: Go where the patients are. It seems obvious, but at the time it was a revolutionary concept because borders got in the way. It's no coincidence that we called it Médecins Sans Frontières."
By the time it was formally launched on 22 December 1971, MSF comprised of 300 medical volunteers.
However, there was internal debate over the direction of the organisation and at the Annual General Assembly in 1979, MSF's internal conflicts erupted. A vote was taken on whether MSF should become more formally organised or remain a band of 'guerilla doctors'. Some 80 per cent voted in favour of taking the organised route.
According to the organisation's website: "Bernard Kouchner and his 'Biafran' counterparts resented the move and left MSF to found Médecins du Monde, or Doctors of the World. From this point, the new leadership of MSF – spearheaded by Claude Malhuret and Rony Brauman – would help transform MSF into the professional organisation it is today."
Adapted from 'Founding of MSF', www.msf.ie/founding-msf