You are reading 1 of 2 free-access articles allowed for 30 days
Dealing with the threat of 'malware' — what is it and how to get rid of it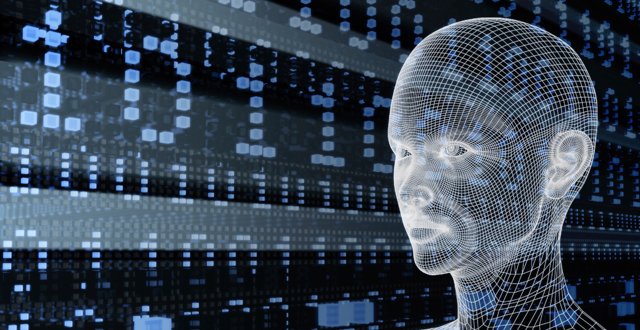 Malware may be stealthy, with the intention of stealing information, spying on computer users, and it may be designed to cause harm through sabotage or to extort payment.
Malware is an umbrella term used to refer to a variety of forms of hostile or intrusive software, including computer viruses, worms, Trojan horses, ransomware, spyware, adware and scareware.
As of 2011, the majority of active malware threats were worms or Trojans rather than viruses.
How to check if it is on your system
Malware exploits security defects (security bugs or vulnerabilities) in the design of the operating system, in applications such as older versions of Microsoft Internet Explorer supported by Windows XP, or in vulnerable versions of browser plug-ins such as Adobe Flash Player, Adobe Acrobat or Reader, or Java.
Sometimes even installing new versions of such plugins does not automatically uninstall old versions. Security advisories from plug-in providers announce security-related updates. Common vulnerabilities are assigned Common Vulnerabilities and Exposures (CVE) IDs and listed in the US National Vulnerability Database.
Malware authors target bugs, or loopholes, to exploit.
How did I get it?
Most computers boot from built-in hard drives, but it is possible to boot from another device, such as a CD-ROM, DVD-ROM, USB flash drive or network.
Sometimes the user would intentionally insert, for example, a CD into the optical drive to boot the computer in some special way (eg, to install an operating system). Even without booting, computers can be configured to execute software on some media as soon as they become available, for example, to autorun a CD or USB device when inserted.
Malicious software distributors would trick the user into booting or running from an infected device or medium; for example, a virus could make an infected computer add autorunnable code to any USB stick plugged into it; anyone who then attached the stick to another computer set to autorun from USB would, in turn, become infected, and also pass on the infection in the same way. More generally, any device that plugs into a USB port — including gadgets like lights, fans, speakers, toys, or even a digital microscope — can be used to spread malware. Devices can be infected during manufacturing or supply if quality control is inadequate.
This form of infection can largely be avoided by setting up computers by default to boot from the internal hard drive, if available, and not to autorun from devices. Intentional booting from another device is always possible by pressing certain keys during boot.
Older email software would automatically open HTML emails containing potentially malicious JavaScript code; users may also execute disguised malicious email attachments and infected executable files supplied in other ways.
How do I get rid of it?
As malware attacks become more frequent, attention has shifted from viruses and spyware protection to malware protection.
A specific component of antivirus and anti-malware software, commonly referred to as an on-access or real-time scanner, hooks deep into the operating system's core and functions in a manner similar to how certain malware itself would attempt to operate. Any time the operating system accesses a file, the on-access scanner checks if the file is 'legitimate'. If the file is identified as malware, the access operation will be stopped, the file will be dealt with by the scanner and the user will be notified. The goal is to stop any operations the malware may attempt on the system before they occur.
Anti-malware programmes can combat malware in two ways:
1. Anti-malware software programmes can be used solely for detection and removal of malware software that has already been installed onto a computer. This type of anti-malware software scans the contents of the Windows registry, operating system files and installed programmes on a computer. It will provide a list of any threats found, allowing the user to choose which files to delete or keep, or to compare this to a list of known malware components, removing files that match.
2. Real-time protection from malware works identically to real-time antivirus protection: the software scans disk files at download time and blocks the activity of components known to represent malware. In some cases, it may also intercept attempts to install start-up items or to modify browser settings. Because many malware components are installed as a result of browser exploits or user error, using security software (some of which are anti-malware, though many are not) to 'sandbox' browsers (essentially isolate the browser from the computer and hence any malware-induced change) can also be effective in helping to restrict any damage done.
Malwarebytes Anti-Malware has a free trial version.
For more information:
Web: www.maxamise.ie
Email: sales@maxamise.ie
Tel: 087 2565588
Dublin GP practice becomes first GP practice to offer online consultations to its patients with VideoDoc

Dr Darach Ó Ciardha demonstrating VideoDoc
A GP practice in Tallaght in Dublin has become one of the first GP practices in Ireland to offer online video consultations to its patients using VideoDoc. The installation of the VideoDoc technology in the Jobstown Family Practice means that patients there will now be able to see their local GP from their own homes or workplaces.
Founded in 2014, VideoDoc's technology is being supplied directly to GPs to allow them to offer it to their own patients based on their clinical need. Through the use of telemedicine and mobile technology, VideoDoc has the potential to improve access for patients, while at the same time maintaining continuity of patient care.
The technology is currently in use in four sites in the US and is in the pilot launch phase with GPs in Ireland. It is planned to make the technology available to patients throughout Ireland through their GPs in the spring.
Commenting on the pilot launch phase, Dr Robert Kelly, Consultant Cardiologist, Beacon Hospital, Dublin, and Medical Director at VideoDoc, said: "The launch of VideoDoc's online consultations with GPs is a unique ground-breaking development in the modern-day treatment of patients in primary care in Ireland.
"Healthcare is all about trust and patients need to build a level of trust in their GPs offline in order to feel comfortable with an online consultation. This is how VideoDoc is different. It allows patients to see their own GPs with whom they have built a trusting relationship already from their own homes or workplaces."
Commenting on the benefits to patients and GPs, Jobstown Family Practice GP, Dr Darach Ó Ciardha (pictured) said: "I am excited to offer this technology to our patients in Tallaght and am looking forward to seeing how it works. The technology offers patients the opportunity to see their own GPs, rather than a GP whom they have never met before. It allows us as GPs to ensure the continuity of care of our patients, as we know them and have access to their records and medical history during the online consultation. Through VideoDoc, we can offer access to patients who might not be in a position to travel to the surgery due to work or family commitments, illness, immobility or isolation."
GPs who are interested in getting involved in the pilot phase are invited to register their interest by visiting www.videodoc.ie