You are reading 1 of 2 free-access articles allowed for 30 days
Dangers in the line of duty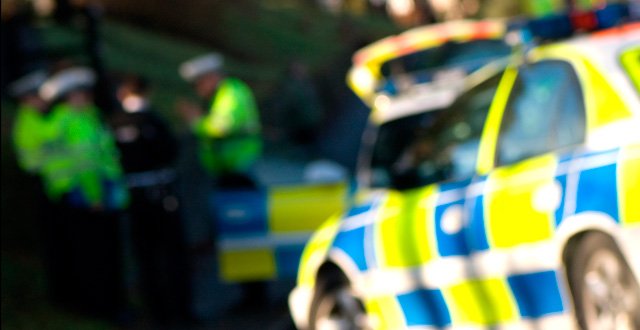 A demanding and dangerous public is becoming part of our workplaces. But we are not alone in this. Two professional people were murdered, at work, in the Dundalk area in recent weeks. One was a taxi driver, attacked and killed with a knife. The other was a garda, shot while assisting in a domestic violence situation. Both were alone. Both were working with, and for, the public.
These horrendous events brought some events in my own medical career into sharper focus. I remember Scotland on my GP training year in 1989, where a father threatened my GP principal on the phone as he requested, insisted, on a house call. We felt the safest thing to do was organise for the ambulance and the police to arrive at the same time as we visited the febrile child and threatening father who had certain ideas about his rights but was less understanding about the equally valid rights of others not to be threatened at work.
Ever since the law has changed so that homeowners in Ireland have enhanced rights, in law, to use firearms in self-defence of their own homes, we doctors must be more vigilant about house calls. For many years there have been no-go areas in Dublin city where house calls by a GP, alone in a car, are just too dangerous. Even with the more recent driver addition to the team, doctors and drivers have been attacked in the Dublin area.
In Melbourne once, I was very busy and was moving faster and faster through the niceties of house calls. In one case I parked my car outside the house, marched in through the opened door with my 'doctor look' and my doctor's bag until I landed in the bedroom, face-to-face with the 'patient' in bed. Luckily they were nice people because they were not my patients and they just assumed I was an official doing something important. But no, they were not sick and had not called a doctor. Maybe the house next door! How embarrassing! More importantly, how dangerous! Imagine a nervous farmer in an isolated countryside in the middle of darkest winter. Would they shoot the doctor first and ask questions afterwards?
I know in both deaths in Dundalk, both professionals were working alone. Gardaí numbers have significantly reduced in the border area, by 38 in Louth alone since 2010. Does this mean added risks for gardaí? Does An Garda Síochána computer system PULSE, warn gardaí of risk? I ask this because the computer system for after-hours doctors in Ireland seems to have no system to warn the doctor about risk to the doctor. The patient who is habitually problematic, dangerous or demanding is not alerted to the transient after-hours doctor. We are left, as sheep to the slaughter. The computer should alert us frontline workers to danger and previous medical experience, as well as to medical history.
I remember working with an after-hours driver in Dublin and being called to a domestic violence case. The drivers, many of whom are ex-gardaí and may have an ongoing addiction to the adrenaline of garda work, drove to the house at a speed that defied my self-calming techniques, with lights flashing. I was alarmed to discover that the gardaí who called us to the house of violence were absent and had apparently gone back to base, as this was their shift change time. From the whole story, I decided it was too dangerous to enter the house and the call was managed as best as possible by phone.
Does the system consider our safety? Why was I made feel bad and guilty by this duty to myself? Does patient safety come first but never the doctor's safety?
Often, the decisions around silly protocols are made maddening distances from the frontline, by people who need to hold pens and who need to look good. Safety in numbers and safety in distance from any dangerous situation. Without discussion with those who actually do the work and put their lives at risk in their work, they pontificate about the right thing to do, in every complex situation.
In my early years, my car was robbed in the Drimnagh area of Dublin as I parked outside the house of a patient. It was opportunistic and it all happened in 10 minutes. I did get my car back but my medical drugs bag was gone. I don't carry drugs any more. I don't do house calls alone in a car anymore. That is my way of managing danger. In a society that takes the generosity of efforts of GPs who work evenings, nights, and weekends for granted, it is now time to say, like most British GPs, 'enough!' We are under-resourced and unsupported. After-hours work is just not worth it.
Surely it is up to us to assess the danger in making decisions about house calls, rather than a triage nurse on a phone? Or maybe it is time to reconsider house calls by a lone GP, in any circumstances. Police now go in pairs. Teachers leave their doors open so there are witnesses to any false allegations. Maybe the public has become too dangerous.