You are reading 1 of 2 free-access articles allowed for 30 days
Crumlin hospital facing €2.5 million deficit, board heard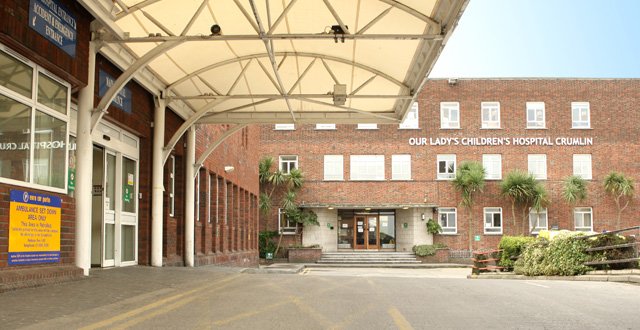 During the February meeting, the year-on-year increase in allocation of €3.2 million was noted by the board.
However, the meeting was informed that the allocation did not include costs not in the control of management which, when considered, would result in an opening reduction in allocation of €660,000.
The hospital's Director of Finance Mr Stephen Flanagan outlined its financial position during the March meeting.
In particular, Mr Flanagan highlighted financial challenges facing the hospital and the €2.5 million "known deficit".
Break-even options were identified in the event the requested funding was not secured.
"The meeting was informed that the finance committee had met immediately preceding the board meeting to consider the detail of the HSE Service Level Agreement (the 'SLA') and the timeframe for signing the SLA," according to the minutes.
"Having considered all of the detail as outlined in the paper circulated, the finance committee was recommending to the board to sign the SLA with the inclusion of a detailed listing of caveats and the related outcome should they come to fruition."
Commenting on the financial position, a hospital spokesperson told the Medical Independent: "Our Lady's Children's Hospital, Crumlin, is working with the Children's Hospital Group and HSE to manage funding of the hospital going forward."
Meanwhile, the recruitment of nurses has been a discussion point at board level.
In January, Director of Nursing Ms Rachel Kenna updated the board on the progress made in recruitment drives and noted that, although the nursing position had approximately evened-out throughout 2016 (with 100 nurses recruited versus 96 leavers), the recruitment position was much more positive than in the previous year.
It was confirmed that the nursing attrition rate for the hospital was broadly in line with comparative hospitals outside of London in the UK.
"Discussion was held on the impact of the recent increase in recruitment on theatre closures and when the benefits of such would start to be evident and it was noted that small improvements had been seen in the last quarter of 2016," according to the minutes.
"It was agreed that monthly updates on theatre closures would be provided to the board."