You are reading 1 of 2 free-access articles allowed for 30 days
Crumlin Hospital complains of an 'inequitable' process for funding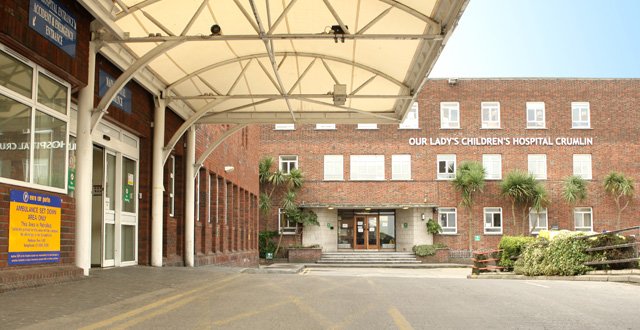 At a hospital board meeting in June, the minutes of which have been seen by MI, it was estimated that the financial deficit for this year would be approximately €4.5 million.
In June, net expenditure for May compared to the previous month increased by €376,000, mainly due to retirement lump sums.
Chairperson of the Finance Committee Mr Frank Magee advised that a meeting of the Committee preceded the board meeting, during which a discussion took place regarding the "inequitable process" for the allocation of funding to the hospital over the past two years.
It was noted that even though the hospital achieved a break-even position at the end of last year, its financial allocation was reduced.
The Finance Committee agreed to write to the board of the Children's Hospital Group (CHG) seeking an explanation and review of the group funding situation so that an equitable approach to funding could be established and important integration work completed.
Also, a meeting was scheduled with the newly-appointed Director of Finance for the CHG to discuss financial cost pressures.
During the previous month's board meeting, a discussion took place concerning difficulties regarding medical recruitment.
Ms Rachel Kenna, Director of Nursing, spoke about the challenges in relation to the retention of nursing staff as a result of permanent posts becoming available in HSE hospitals countrywide, due to the removal of the recruitment moratorium.
Discussion took place concerning staff turnover rates, cost of recruitment and training of specialised staff, together with skill mix issues.
The board asked to be updated on progress in filling of posts and emerging information on any issues related to retention.
It was also reported that the hospital continues to experience challenges with certain specialties, ie, cardiology and general surgery, in relation to the implementation of the European Working Time Directive.