You are reading 1 of 2 free-access articles allowed for 30 days
Crowded house: An inside view on the winter crisis in hospitals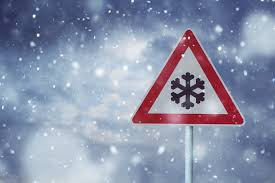 The Winter Initiative is an annual plan developed by the HSE to cope with the surge in hospital activity over the winter months, which often leads to emergency department (ED) overcrowding. A total of €40 million in funding was made available as part of the plan for 2016/17.
While plans are put in place in every hospital to prevent overcrowding, some are in need of more help than others. This can be due to a variety of factors, including funding problems, staffing deficits and the location of the hospital. Often, improvements can be made in the manner in which patients are admitted and move through the hospital system.
As usual for the Winter Initiative, the HSE's Special Delivery Unit (SDU) identified a number of "focus sites" in need of special intervention under the 2016/17 plan.
The nine hospitals were: Our Lady of Lourdes Hospital, Drogheda; Beaumont Hospital, Dublin; University Hospital Waterford (UHW); Cork University Hospital (CUH); University Hospital Limerick (UHL); Galway University Hospital (GUH); South Tipperary General Hospital (STGH); Midland Regional Hospital, Tullamore; and St Luke's Hospital, Kilkenny.
Earlier in the year (2016), the SDU had undertaken a review of these sites to examine how the hospitals had implemented a number of proposed process improvement initiatives.
According to an SDU document on the focus sites, seen by the Medical Independent (MI) following a Freedom of Information request: "The 'Key Actions' in respect of the nine focus sites have been assessed as largely non-compliant, with sites either having commenced on an improvement journey that has not as yet been completed, or sites failing to have progressed key actions or sites failing to demonstrate or provide any evidence of meaningful progression and implementation of key actions."
Our Lady of Lourdes
The SDU document stated that Our Lady of Lourdes was 15 delayed discharges above its threshold. It added that the hospital was challenged in terms of "egress," meaning patients being discharged from hospital.
Patient Experience Time (PET) performance was poor, with the exception of 24 hours, which improved last year.
"PET performance in respect of 9 hours >75 years is particularly poor", according to the document, which identified this issue as an immediate priority.
A review of how the Acute Medical Assessment Unit (AMAU) operated was also required.
"With a high conversion rate, there is opportunity to address and therein reduce admissions, hence trolleys etc, the RCSI Hospital Group has commenced a short- to medium-term project in this regard."
Beaumont Hospital
According to the document, Beaumont Hospital had improved in all areas of patient flow as a direct result of non-negotiable rules around best practice in patient flow, early discharges and maintaining ED flow to wards, as well as regular patient review. The document also stated that improved PET compliance, particularly for the 24-hour target, was to be commended. It stated there was a requirement to reduce delayed discharges through improved internal processes and continued support for the local Community Healthcare Organisation.
There was also "significant scope" to reduce length-of-stay and increase acute capacity, with evidence suggesting that a one-day length-of-stay reduction in a 400-bed hospital could yield two additional wards of capacity.
Specific actions for Beaumont Hospital included: ensuring the AMAU only acts as a "release valve" for the ED; enact a "programmatic approach" to complex discharge planning and for patients in hospital for over 30 days; and an increased focus on PET compliance.
University Hospital Waterford
University Hospital Waterford was classified as a hospital with "high PET" and a low number of patients on trolleys. The document stated that this indicated a relatively good performance and focus should be on continuous improvement and attainment of national targets.
The document stated the hospital was experiencing challenges with bed closures as a result of nurse staffing recruitment and retention difficulties.
"UHW requires surge capacity and was allocated funding as part of the Winter Initiative to open an additional 15 beds for surge; however, it is almost certain that they will be unable to secure staffing for same and as such, they are seeking to open a discharge lounge to enable early-morning discharges and earlier daily flow from the ED to wards."
Cork University Hospital
In terms of admission, Cork University Hospital had an admission rate of 30.7 per cent for the month of October 2016. It was also second only to University Hospital Limerick in terms of the volume of patients admitted from ED attendances.
"Cork University Hospital is classified as a site with low PET and high trolleys; this indicates room for improvement in internal processes and pathways and suggests egress issues, albeit Cork University Hospital does not have egress issues on the community side, therefore the egress issues are internal to the hospital."
The document referred to progress made with regard to the 24-hour PET, but that "much work is needed to improve other PETs, particular focus is required on 9hr PET for >75 years for the winter period",
"Having recently declared FCP [Full Capacity Protocol] and placed additional beds on inpatient wards, and extended the operating of their AMAU to seven days, CUH has an opportunity to decongest and de-escalate."
The document added there was a requirement to review the relationship between larger hospitals and Model 2 hospitals in terms of achieving improved discharges, particularly when in "escalation".
To deal with this, an Integrated Group Escalation Plan was proposed.
University Hospital Limerick
University Hospital Limerick had the largest volume of ED attendances by the end of October 2016. The hospital also had an admission rate of 25.7 per cent. The document stated that this low conversion rate is "masked" by the transfer of patients to the local Model 2 hospitals for admission.
The SDU argued that "considerable improvement" was necessary across all PET metrics, with particular focus required on nine-hour PET for >75 years.
"As it does not have a discernible level of delayed discharges, there is opportunity to explore the throughput in the Model 2 hospitals," according to the document.
Galway University Hospital
Like CUH and UHL, Galway University Hospital was classified as a site with "low PET and high trolleys", which indicated room for improvement. "Whilst there are some external egress factors, it would appear that there are many internal egress issues affecting flow," the document stated.
Although performance in respect of 24-hour PET had improved, there remained a "significant opportunity" for improvement across the remaining PET metrics.
"Galway has no surge capacity and is seeking to retain a 30-bedded ward as surge when this 'old ward' transfers to a new build," according to the document. "Galway requires this surge capacity, at present it is 'super saturated' with circa 30 inpatients over and above their bed complement nightly."
One particular "bottleneck" in the hospital was access to MRI scanning. The hospital had one MRI machine working 12 hours a day on Tuesdays and Thursdays to try and reduce waiting times.
The document stated that up to 30 patients needed to wait daily for these scans. The hospital also said that there were 13 whole-time equivalent (WTE) radiographer vacancies.
"There is a requirement to focus on daily discharge opportunities, as there is a cumulative admissions/discharge mismatch over an extended period that is not fully explained by increased volume of attendances and admissions," according to the document.
South Tipperary General Hospital
South Tipperary General Hospital was another hospital with low-to-medium PET and a high number of patients on trolleys.
"Delayed discharges have reduced significantly in recent times, but there has been no corresponding improvement in trolleys or PET," stated the document.
There had been a consistent mismatch between admissions and discharges, which had resulted in the hospital being at 'full capacity protocol' for the majority of 2016, it added.
The document noted that of eight cases of delayed discharge, six patients were non-long-term care patients. "The hospital requires support to deal with these complex cases."
Specific actions for STGH included: A review of diagnostic capacity; the implementation of care planning for every patient; and "visual tools" at ward level and the "optimisation of discharge lounge and earlier seven-day discharges".
Midland Regional Hospital, Tullamore
The document stated that it was difficult to explain likely reasons specific to Midland Regional Hospital, Tullamore, as to why the hospital had high PET and a high number of people on trolleys.
"There is room for improvement across all PET metrics, albeit current compliance levels are higher than many of the other focus sites," noted the document.
The hospital received an allocation as part of the Winter Initiative to open additional beds, which were due to be opened in November, to support the site in meeting both its 8am ED threshold as well as its PET targets.
"The AMAU in the Midland Regional Hospital in Tullamore needs to improve its functionality and be able to act as a release valve for the ED," stated the document.
St Luke's Hospital, Kilkenny
According to data, the average length of stay in St Luke's Hospital, Kilkenny, increased from 2.9 to 3.1 days by the end of August 2016. The document said that this increase was "greatly influenced" by the volume of same-day discharges through the AMAU.
"Given good performance on PET metrics, and noting room for improvement in terms of LOS [length of stay] for patients in the 2-10 and 10-14 day cohorts, improvements in St Luke's Hospital in Kilkenny are linked to inpatients and the absence of care planning, meaningful predicted discharge dates for patients and timely and effective discharge planning," according to the document.
"St Luke's Hospital in Kilkenny has a higher level of delayed discharges than the SDU's estimated tolerance level and of note is that all 13 delayed discharges are non-LTC [long term care]." The document added that the hospital had not funded surge capacity, which it would benefit from in terms of improved patient safety and "ability to de-escalate".
Generic actions and results
In addition to actions specific to each site, a number of generic plans were also set out to reduce "unnecessary and avoidable delays in the patient journey".
Included in these plans was the requirement that patients were not to go through the AMAU unless the hospital was at full capacity protocol. In each of the sites, patients over the age of 75 were fast-tracked to triage. Minor Injury Units (MIUs) were to be staffed to demand, and GP-referred patients were not to be re-triaged, but led directly to the units. Newly-developed 'Discharge Planning Guidance' was also to be implemented.
Due to continued hospital overcrowding, additional beds and resources were made available to hospitals in January 2017 as part of the initiative. In a speech to the Joint Oireachtas Committee on Health, the Minister for Health Simon Harris spoke of how the Winter Initiative exceeded its delayed discharge target. According to the Minister, delayed discharges reduced from a high of 659 earlier in 2016 to 496 on 15 February 2017.
However, in spite of these gains, the problem with overcrowding persisted.
In April 2017, Irish Nurses and Midwives (INMO) General Secretary and co-Chair of the ED Taskforce Mr Liam Doran said: "While progress has been made in a number of hospitals, severe overcrowding is still being experienced in many hospitals around the country. The Winter Initiative plan included extra acute beds, transitional care beds and step-down beds, as well as additional home care packages and the expansion of community intervention teams.
"Unfortunately, as outlined by the INMO at the time, the plan, by failing to address the difficulties in recruiting and retaining nursing staff, ran the risk of falling short in terms of implementation. Additional services, either in terms of acute beds, step-down beds and/or community intervention teams, are dependent on there being additional nursing staff. It remains the stark reality that without nurses and midwives, we cannot meet current demand, let alone in the future."