You are reading 1 of 2 free-access articles allowed for 30 days
Critical thinking and hope: A challenge for general practice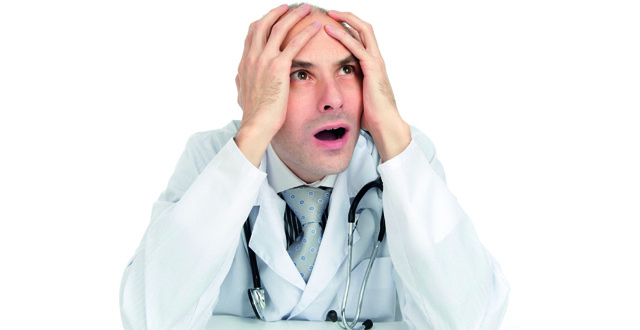 Critical thinking without hope is cynicism. Hope without critical thinking is naivety." So says Maria Popova, author of the popular 'Brain Pickings', a website (www.brainpickings.org), Twitter feed and weekly digest of all that is interesting in arts, science, psychology, philosophy and much more.
At the recent NAGP AGM, where the current state of general practice was discussed in depth and suggestions for an ideal service were put forward, these words were of particular relevance.
On the one hand, many of the delegates had 'seen it all before, heard it all before' and had no hope for the future of general practice. Some believed that the only thing for GPs to do now is decide to work until they no longer need to and close the door behind them when they leave. They did not anticipate a new, more benevolent contract. They were tired of it all and had no appetite for false hope or optimism. On the other hand, there were those who did have hope.
Hope that the contract negotiations would bring change, showing a commitment to supporting general practice, a reversal of FEMPI cuts, some proof that we are not the only ones who value the work we do. Many of the discussions were carried out under the influence of these two polarising forces: Cynicism and hope.
As the AGM progressed, the power of these interactions and discussions became evident. No matter how negatively we view our reality, there is something cathartic and positive about being able to express one's fears freely. Fears for our livelihoods and the welfare of the people we serve. There is power in being heard by those who understand us, even though they may not agree with everything we say. There is affirmation in being listened to by others who value our work because they, too, try to do the same in difficult circumstances.
There was an energy and power generated by this group of people who, despite what they said, had not given up hope because if they had, they would not be there. I believe that all of those present were simply navigating the turbulent waters of critical thinking and hope — two forces necessary to help us find a way forward.
William James in The Principles of Psychology notes: "My experience is what I agree to attend to. Only those items which I notice shape my mind." We can choose to pay attention to all that is wrong with general practice. We can tell ourselves stories about how it was much better before FEMPI, how there was never a shortage of locums for holiday or sick leave, how patients were less complicated, medications were fewer and hospitals did not discharge patients quite so early. These things are all true.
But there are lots of other true things in general practice, many of which were evident at the recent AGM. General practice is a rewarding career. It is engaging and challenging and allows for autonomy, opportunities for life-long learning, increasing competencies, practising compassion and forming nourishing and life-long relationships with both colleagues and patients. GPs are trusted, respected and receive gratitude every day. The potential to influence lives for the better is present in everything we do. We are multi-taskers who deal with uncertainty, live with risk, are not fearful of being wrong and have no illusions as to our omnipotence, as we meet with death as often as recovery and use the same skill set for dealing with both.
Dr Rick Hanson, PhD, psychologist and founder of the Wellspring Institute for Neuroscience and Contemplative Wisdom, states that our brains act like Velcro for negative experiences and Teflon for positive ones. Negative experiences lead to negative thoughts that have much greater influence on shaping our reality than positive experiences. It is, therefore, important to pay attention to the positive, to articulate it and integrate it into our reality, to pass this on to others who will then make it part of their reality.
The young doctors who will stand in our shoes someday are not aware of the hidden rewards of being a GP. The stories they hear of scarcity, struggle, uncertain futures, are true but as EB White said of writers, "how we interpret and reflect on life will also inform and shape life".
We, the people who know general practice best, must inform and shape the future of general practice by telling balanced stories. Stories that contain both hope and critical thinking. A middle ground between Pollyanna and Eeyore that will encourage young doctors not to give up on general practice before they begin, but will draw them in so that they can shape their future, both for their own good and the good of those they serve.