You are reading 1 of 2 free-access articles allowed for 30 days
Creating a clearer picture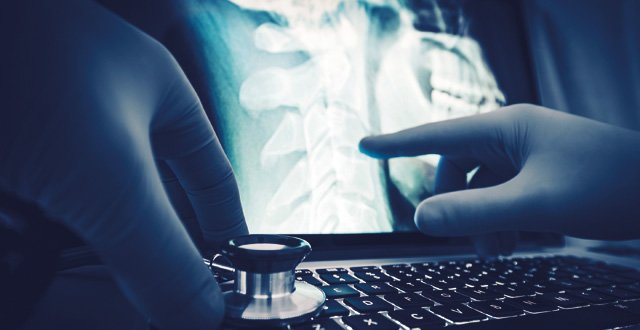 Almost all of Ireland's public hospitals' imaging systems are now paperless and filmless, thanks to the roll-out of the HSE's National Integrated Medical Imaging System (NIMIS).
The ambitious project reached its latest milestone in April when Clontarf Hospital, Dublin, became one of the last hospitals nationally to go live with the digital imaging solution.
The Dublin hospital, which provides rehabilitation and radiology services, is the 57th hospital (35 acute hospitals and 22 satellite and community hospitals) to install the new system nationally.
There remain just three hospitals where work has yet to be concluded as the project reaches completion.
According to a spokesperson for the HSE, Letterkenny University Hospital, Donegal, is in active implementation and will be going live in the last quarter of 2016.
Meanwhile, initial preliminary work with the National Maternity Hospital, Holles Street, and the Children's University Hospital, Temple Street, is underway, the spokesperson added.
The success of NIMIS comes eight years after the HSE launched the project and over six years after it engaged McKesson to install the system.
As well as the implementation of an integrated picture archive communication system (PACS) and a radiology information system (RIS), a speech recognition system to help speed up the production of radiology reports is being installed as part of the project.
According to imaging and workflow solutions provider McKesson, the multi-million euro NIMIS project represents the single largest implementation of its kind in the world.
NIMIS is now one of Ireland's most successful eHealth projects to date. It has received numerous awards, including a 2013 Irish Healthcare Award for bringing innovation to diagnostic imaging.
It also received the title of Public Sector IT Project of the Year in 2014 from Techexcellence and IMSTA has recognised the project for improving patient safety standards.
Yet it is important to note that not all hospitals in Ireland are using the NIMIS system.
Hospitals like Cork University Hospital, Mercy University Hospital, Cork, and Galway University Hospital still use pre-existing PACS systems.
The NIMIS project has encountered many technical difficulties during implementation and there are concerns that aspects of the system may not be working as effectively as envisaged.
Many hospitals throughout the country and across the world have already installed their second- and third-generation PACS system. It became clear to the HSE some time ago, therefore, that improvements were required to modernise radiology departments still using paper and film.
It must also be remembered that NIMIS commenced amidst emerging scandals concerning huge delays and backlogs in reporting on x-rays, scans and other radiology investigations at certain hospitals, which led to some delayed patient diagnoses.
Radiology has been in the media spotlight for the wrong reasons in the past and the public has rightly demanded improvements.
How does NIMIS work?
NIMIS is made up of three major components — PACS, RIS and speech recognition for reporting.
According to the HSE, PACS is "dedicated to the electronic storage, retrieval, distribution and presentation of medical images in a format and quality suitable for clinical diagnosis and review".
"PACS handles images from various medical imaging instruments, including ultrasound, magnetic resonance, PET/CT, computed tomography, endoscopy, mammograms and plain film x-rays. PACS replaces the hard copy-based means of managing medical images, such as x-ray film archives."
It allows the transfer of images within a hospital or area and can provide images to several users simultaneously.
It also provides centralised image storage and enables quick retrieval of historical examinations.
RIS is described by the HSE as the "workflow engine" that supports daily activities in radiology departments.
Services include patient registration, patient tracking, appointment booking, result reporting and delivery, procedure details and patient scanning/modality worklists.
According to McKesson, NIMIS can facilitate electronic ordering for imaging procedures, voice recognition for the rapid generation of radiology reports and high-end 3D processing capabilities to help radiologists, surgeons and others to report on diagnostic tests or help in surgical planning.
It also has cross-site reporting capabilities and can produce radiology reports to clinical staff and GPs in a timely fashion.
Order communications (OCM) is also part of NIMIS. OCM systems are often called electronic requesting systems or computer physician order entry (CPOE).
The HSE described OCM as "the electronic method of placing a request for the radiology department to carry out an investigation on a patient. It is the electronic equivalent of the request form.
"When using OCM systems, the clinician selects the patient and identifies the tests he or she feels are required. As part of this process, they also enter details such as the clinical reason for the examination and exam-specific information requirements."
OCM systems aim to improve and quicken information flow between the requesting clinician and radiology department and to provide more accurate information about the patient and requested examination.
Speech recognition converts speech to text in an electronic document.
"Speech recognition applications that have emerged over the last few years include voice dialling (eg, 'call home'), simple data entry (eg, entering a credit card number), or preparation of structured documents (eg, a radiology report)," the HSE website explains.
"Speech recognition systems let physicians dictate, self-correct recognised text, and electronically sign reports from their reporting workstations. Providing radiologists with SR systems that have dedicated radiology language libraries offers high recognition accuracy for a broad range of users, often as good, if not better, than that of transcriptionists."
In hospitals that previously used paper and film in radiology departments, NIMIS means they are now operating in a completely digital fashion, which the HSE says has led to several improvements for staff and patients.
Benefits
The benefits of moving from a paper and film-based system to a digital one are immense.
Some of the improvements to date include better report turnaround times, ease of patient referral to centres of excellence and the removal of the inefficiencies film creates.
NIMIS, it is claimed, has also helped to eliminate the risk of lost images and facilitates faster access to patient imaging records.
Patient data can follow the patient through their care pathway, which means that if a patient is referred to another hospital, their data can be accessed more.
It is anticipated that this improved level of care will bring better clinical outcomes for patients.
It also allows images to be examined at the same time by different healthcare professionals within a hospital, which can save time when assessing a patient's medical condition.
Because the system allows imaging records to be accessed anywhere in a hospital and outside of a hospital if required, NIMIS has also enabled consultants to access second opinions and/or reviews on reports from colleagues in other hospitals.
As NIMIS has a centralised data repository, this has helped to reduce the time clinical staff spend sourcing radiology images and reports.
The system has led to a reduction in errors and administration time caused by numerous entries of patient details. Information is entered into the system only once, which has lessened administrative work for radiographers, the HSE said.
Radiology work processes have been streamlined and NIMIS can facilitate out-of-hours cover and remote reporting for several sites by a radiologist, irrespective of their location.
It has also allowed teaching hospitals to export images into presentations and create electronic teaching libraries.
A significant reduction in unreported radiology examinations is another benefit of NIMIS, according to the HSE.
In addition, GPs are seeing the benefits of NIMIS, with reports transmitted to them via online service Healthlink.
According to Kerry GP Dr Eamonn Shanahan, his experience of NIMIS has been largely positive. Overall, he is receiving patient radiology reports much quicker than in the past, when letters needed to be typed and issued by post.
"Healthlink is the glue that ties everything together. We are beginning to see extra reports coming to us now," Dr Shanahan told the Medical Independent (MI).
Meanwhile, National GPIT Co-ordinator GP Dr Conor O'Shea, based in Drogheda, said he considers NIMIS to be a positive development.
He remarked that reports tend to be sent out to GPs quicker than in the past and that the system represents a logical extension of how GPs are currently operating in terms of information technology.
"It would also be great to order imaging online in the future, but we are not seeing that yet," he added.
Beaumont Hospital
Former NIMIS Programme Lead, Prof Neil O'Hare, Head of the Medical Physics Bioengineering Department at St James's Hospital, Dublin, (Mr Keith Morrissey in now Acting NIMIS Lead) has previously outlined in detail how Beaumont Hospital has benefited from NIMIS.
"Within days of the system going live, NIMIS eased the care pathway for many patients from the first two hospitals, Sligo General and Beaumont," Prof O'Hare noted in 2012.
"For example, a radiologist based in Sligo was able to receive a second opinion from a Beaumont neuro-radiologist. Having made a quick phone call, the image was reviewed and reported on within minutes and the second opinion was recorded on the system and became part of the patient record.
"In another example, Beaumont has been able to get the benefit of images and reports for Sligo patients who transfer into their care, thereby reducing the requirement to take further images in Beaumont Hospital."
Prof O'Hare acknowledged that the project presented a number of challenges in terms of training over 2,000 workers at Beaumont in how to use the system.
"Outside the radiology department there were significant changes also, primarily the switch from paper orders to electronic ordering of radiology investigations from the outpatient department which, given the volume of activity there, presented a substantial undertaking," he outlined.
"Without doubt the most striking benefit realised is the decrease in report turnaround time (TAT), which is considered a key performance indicator by the Irish Faculty of Radiologists (2010). TAT within four weeks of the implementation of the system has decreased, with all reports now having a TAT of less then 18 hours. This is a figure that would have been nearly impossible to achieve in the film-based environment."
The birth and evolution of NIMIS
The NIMIS project was initiated by the HSE in 2008 with work formally commencing in 2010, with the aim of installing a filmless and paperless system in 33 hospitals across the country, according to the HSE.
NIMIS data and storage servers were installed in the HSE Data Centre, Clonshaugh, Dublin, in 2010.
Work also commenced in 2010 with Healthlink to develop a method of ensuring GPs received the radiology reports for their patients electronically, reducing the need to print and send reports via the postal service.
In June 2011, Sligo University Hospital become the first facility to go live with NIMIS and by early 2013, some 17 hospitals were using NIMIS.
The installation process involved the streamlining of workflows within hospitals, with simple aspects like the names for each radiology department, names for each radiology investigation and system users requiring identification.
Two further extensions in the scope of the project were subsequently approved by the HSE Board/Directorate to add a further 13 hospitals to the implementation schedule.
According to McKesson, in February 2013, the contract was extended to include a further six hospitals that elected to join the national solution.
In July 2013 University College Dublin's (UCD's) School of Medicine and Medical Science, Ireland's national centre of excellence in radiographic education and research, entered into a contract with McKesson to align the facilities, resources and ICT infrastructure at UCD with the rollout and implementation of NIMIS. In October 2014, a further seven hospitals were added to the project.
By December 2014, 33 sites were live and using the system and new sites continued to go live at a rate of one per month.
A spokesperson for the HSE told MI that there are currently around 18 million radiology records on the system, which increases by about 9,500 per day.
They added: "The scope of the original project has been continually extended to bring in areas outside of radiology such as respiratory, obstetrics, rheumatology and arthroscopy.
"During the implementation of the NIMIS solution, a number of these departments utilised NIMIS to manage their image workflows. Currently, we have two respiratory investigation departments which are utilising NIMIS to manage their workflow, including raising investigation requests electronically, scheduling these investigations and storing their pulmonary function and sleep studies exam and report data.
Budget
NIMIS commenced with a budget of €40 million but this has since expanded by almost 50 per cent, to €58 million.
The HSE projects a total installation spend of €53 million once the three remaining hospitals are completed, with a separate annual spend of €5 million on support and maintenance costs.
This annual support and maintenance cost applies until the current NIMIS support contract expires in February 2023, the HSE has said.
Implementation of NIMIS in the 57 hospitals to date has cost over €45 million and almost €2 million will be spent on installing NIMIS in the three remaining hospitals included in the project.
A spokesperson for the HSE told MI: "The NIMIS system is provided as a 24x7x365 managed service by the NIMIS vendor McKesson Corporation, where they are the primary and first point of support for system issues. They are responsible for the day-to-day support, maintenance and management of the solution and ensuring that the NIMIS system is available 24×7."
Challenges
The delivery of NIMIS has met with many obstacles since its launch, not least the reduction in HSE staffing levels and ongoing budget pressures faced by hospitals.
The project initially commenced in hospitals without any pre-existing PACS software in place, with installation taking between six-to-12 months in many cases.
Parallel implementation was provided to ensure quicker delivery and hospitals that were considered more technically ready than others were prioritised.
But the huge volume of work and staff training involved resulted in slower than expected delivery at some sites and HSE target installation dates for some hospitals were missed.
A spokesperson for the HSE stated that one of the main hurdles has been around staffing.
"The main challenges have been around the ability of the local hospitals to provide sufficient personnel resources to support the implementations. In the early stages, there were some difficulties with the country-wide IT network capacity but these were overcome at the required times. It should be considered that the project was delivered during a very tough time for the country and the health system in terms of resources available to the health system to provide people to implement. However, in all cases, local hospital management — with the support of the HSE — overcame the difficulties.
"One of the other initial challenges that was envisaged was the separate hospital teams and requirements. However, over the last few years the teams have grown to be a very successful user support group with a culture now of shared learning, experience and help. Indeed, many sites that have already gone live with the system will support colleagues with the current implementations and 'go-lives'."
However, some hospitals originally included in NIMIS are no longer due for inclusion under current plans.
For instance, NIMIS was due to be completed in Mallow and Bantry General Hospitals in 2012. But the hospitals still do not have NIMIS and are not included in any immediate future NIMIS plans.
In 2012, NIMIS was also due to be implemented in some existing PACS hospitals, such as Cork University Hospital and Mercy University Hospital, Cork.
In addition to the above hospitals, Galway University Hospital, Merlin Park University Hospital, Galway and Roscommon Hospitals do not have NIMIS.
"The NIMIS solution may be implemented into these hospitals in future, depending on when their existing PACS/RIS systems reach end-of-life status and need to be replaced," a spokesperson for the HSE explained.
Furthermore, St Vincent's University Hospital, Dublin, and St Michael's Hospital, Dun Laoghaire, are described by the HSE as "non-NIMIS" hospitals.
Some question marks also remain around how NIMIS is working in sites where it has been installed, particularly around whether or not it is enabling all the capabilities it set out to implement.
The anticipated routine interchange of images between sites is not working as simply as envisaged, MI understands.
The transfer of images between NIMIS hospitals and non-NIMIS hospitals is also problematic.
According to the HSE, the current workflow for transferring images and reports from NIMIS to non-NIMIS facilities is via burning the relevant images/reports onto a CD/DVD. The CD/DVD is then transported to the non-NIMIS hospital, where the images are viewed directly from the CD/DVD or uploaded onto the PACS/RIS system on-site.
"This workflow tends to be cumbersome and time consuming. However, the HSE is investigating the deployment of a vendor-neutral archive with the NIMIS supplier options that would deliver such image transfer functionality," a spokesperson for the HSE stated.
Concerns have also been raised around the capability of NIMIS to track users and provide a history on who has viewed images.
Access to the system requires a user ID and password and permission levels are based on the role of the user.
According to the HSE, NIMIS provides an audit capability to track system activity at the user or patient level, including the viewing of images, examination reports and modifications to exams as they are progressed via the system.
Meanwhile, the continuing shortage of radiologists in Ireland is another area of concern that cannot be addressed or solved by NIMIS.
But despite ongoing concerns and question marks around the future of NIMIS in non-integrated hospitals, it is evident that NIMIS has made a hugely positive impact and radically modernised imaging processes in the majority of hospital radiology departments nationally.
NIMIS statistics
Budget: €58 million.
Installation cost: €53 million.
Annual running cost: €5 million.
Live in 57 hospitals.
Over 20,000 users.
18 million radiology records on the system.
Records increase daily by 9,500.
Over 15 million studies (not images) on archive.
14 million radiology reports.
Nine million procedure orders, with 240,000 added per month.
500,000 messages processed per hour at peak.
NIMIS timeline
2008: HSE commences NIMIS.
2010: HSE selects provider McKesson.
2010: NIMIS data and storage servers are installed in the HSE Data Centre, Clonshaugh, Dublin.
2011: The system goes live for the first time at Sligo Hospital.
2013: The system is live in 17 hospitals by February.
2016: NIMIS is live in 57 hospitals (35 acute and 22 satellite and community hospitals).
Non-NIMIS hospitals
Roscommon General Hospital.
Galway University Hospital.
Merlin Park University Hospital.
St Vincent's University Hospital.
St Michael's Hospital, Dun Laoghaire.
Mallow General Hospital.
Bantry General Hospital.
Cork University Hospital.