You are reading 1 of 2 free-access articles allowed for 30 days
Crash repairs in healthcare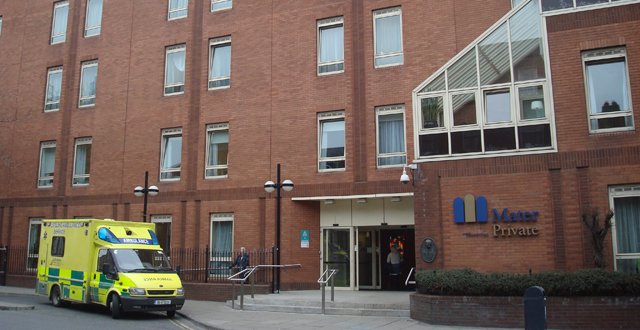 My Trinity MBA is very handy sometimes. Should 'failing' public hospitals be handed over to private sector management (a la the Programme for Government)?
In a commercial world, a failing company cuts unprofitable product lines. Life would be so much easier if we could do that! Exclude older or disabled patients; people with comorbidities or psychiatric problems; addicts, delinquents or the homeless. But it's not what a public system is about.
The commercial sector is indeed a world apart.
The Mater Private Hospital is in the business news. No, it's not owned by the nuns. In 2007 CapVest, a venture capital company, bought a majority stake, and now they're selling.
Cost and profit are crucial.
Private hospitals can only take profitable patients and they must keep staffing costs down.
There are ads and news stories telling us how many consultants work in private hospitals, but they forget to say that most of them are on HSE salaries, a handy subsidy.
Another ad says that the 19 private hospitals in Ireland employ about 8,000 staff. On average, that's 400 each — small fry compared to public hospitals in Limerick, Cork, Galway or Dublin, which employ thousands.
Actually, the smallness of private hospitals could become an issue, now that the NTPF will be diverting HSE patients to them again.
I see Prof Brendan Drumm has a new interest in primary care centres, and now he has the money to back it: he's Chairman of a €200 million commercial fund.
We all have our vested interests.
My current one is a book written by Prof Alf Nicholson of Temple St and my brilliant sister Grainne O'Malley (no, no, I'm not biased!). When Your Child is Sick (2nd edition) aims to help parents treat their kids safely and sensibly at home, avoiding the queue at the GP, and the terrors of the Internet.
From an MBA perspective, I get irritated at comments comparing acute hospitals to, say, car manufacturing; it's the wrong parallel.
Acute hospital work is more like crash repairs, with individualised assessment and intervention. Concepts such as economies of scale or 'lean' processes don't apply.
Private hospitals are different. To be facetious, health-checks and elective care in fit patients are a bit like getting your NCT or annual service done. And they look after newer and sleeker models.
Public hospitals keep older and vintage models on the road, and save write-offs from the scrap yard.
Then there's that stupid line about having a hospital at every crossroads: as if there were only 38 crossroads in Ireland! Duh! Instead, there's meant to be an ambulance at every crossroads, to whisk the sick or injured off to the Centre of Excellence.
But it's not that simple. A distraught family I know waited two hours, with a breathless premature baby, for an ambulance or a doctor. I've stood in a field with a seriously injured young neighbour, and hoped the ambulance would find us in time.
It's further to the Centre of Excellence than you think. Large sections of the population can't get to a cath lab within the necessary time to treat a heart attack. But thrombolysis was removed from the nearer, small centres of excellence.
Maybe the answer is more ambulances. But then we need another MBA term: 'opportunity cost'.
The real cost of my MBA year was not just the college fees and accommodation in Dublin. The opportunity cost was having no salary for a year. In the public system, because there is a fixed head-count of staff, every decision has an opportunity cost.
An ambulance costs €1/4 million. More importantly, to run it 24/7, all year round, takes about 12 paramedics. The same number of nurses could run an inpatient ward.
It's a choice: more ambulances to get sick people to hospital, or more wards to treat them.
Anyway, there's a report now that Ireland is "too rural" to aspire to international ambulance response times. Great! No local hospitals and no ambulance either.
There are other comparisons to consider.
An emergency medicine consultant suggested shutting all emergency departments (EDs), except perhaps for ambulance cases. Radical indeed, but look at the opportunity cost. A modern ED needs 80 nurses or more: the same number could run several inpatient wards instead.
Then there's assessment units, like the beautiful new one in Kilkenny. I'm delighted that GPs will bypass the melee in ED, but it's very expensive. Twenty million euro for the building, but the real issue is the number of staff. And it's hard to see how it can cure the trolley problem as they've already had all their assessments.
No doubt our new Minister is pondering it all.