You are reading 1 of 2 free-access articles allowed for 30 days
Cork GP recounts upsetting experience following complaint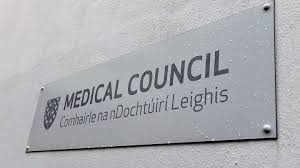 Speaking at the Medical Protection General Practice Conference in Dublin last month, Dr Favier recalled that she was "standing at the kitchen counter, kettle on, opening the post, that beautiful respite in a GP's life of the half-day", when she came upon an unregistered letter from the Medical Council.
"I opened it and saw 'patient complaint', I saw a 'preliminary committee'. I was mad," said Dr Favier, when she saw the background to the complaint. "I hopped around the kitchen counter, I cannot repeat what I said… Then I paused; a number of mixed emotions came: I was frustrated, I was disappointed, but I was also embarrassed… It occurred to me that I would now bear the 'stigmata' of having been complained to the Medical Council."
She told delegates that "if you have ever had a Medical Council complaint, it is both a sprint and a marathon".
According to Dr Favier, the letter showed that the complaint to the Medical Council had been dated three days before its response to her, and it then took three days to reach her address: "Six days from beginning to end; that is efficiency." However, after the initial correspondences, it took months for the Council to issue its decision that she had no case to answer.
Dr Favier, a former member of the Medical Council, said it was fortunate she was on a half-day when she received the Council's first correspondence, as she would not have wanted to do a case list that afternoon. "I had done some CBT training in the College [ICGP] and I let it kick in. And I said, 'okay, this is what it is, it doesn't change who you are, it doesn't change the work you do, it doesn't change the high standards you try to achieve, it is what it is, get on with it', and I did. But I said, 'here we go — six months'. And that is indeed what it took."
The complaint related to a prescription she was not willing to write on clinical and ethical grounds, following receipt of specialist opinion, outlined Dr Favier.
Eventually, six months after the complaint, she received a letter from the Council stating that she had no case to answer. Dr Favier said this brought forth other emotions, mainly frustration with the process. She said the complainant had needed to be heard, but one of the failings of the practice was that there was no 'sign on the wall' concerning its complaints procedure.
"I have got over it… I realised I had internalised a lot of the stigma of 'no smoke without fire'," she told delegates during her well-received presentation. Dr Favier also wrote an article on the experience for the ICGP's Forum magazine.
It is important to have a means of addressing those complaints that do not require the attention of the regulator, the Cork GP underlined. "We must be able to find a better way; patients deserve it, doctors deserve it," commented Dr Favier, who is among a number of well-known GPs leading a discussion on a potential GP complaints resolution service.