You are reading 1 of 2 free-access articles allowed for 30 days
Cork consultant wins major prize at BMA book awards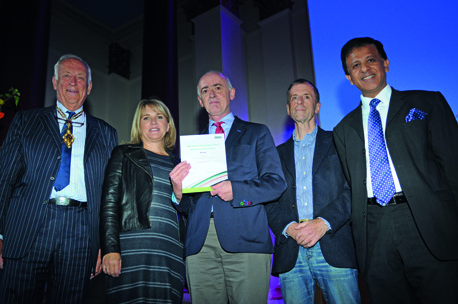 Prof O'Mahony's book The Way We Die Now was among 20 publications in categories ranging from popular medicine to pathology that were recognised at the recent awards ceremony in London. The top prize of BMA Medical Book of the Year was awarded to Neinstein's Adolescent and Young Adult Health Care: A Practical Guide, Sixth Edition by the late Prof Lawrence S Neinstein et al.
The Way We Die Now examines society's relationship with death and dying, and the culture surrounding how people die in the Western world.
Praising the book, published by Zeus last year, BMA Council Chair Dr Chaand Nagpaul described it as "a thought-provoking read, written in a captivating style drawn from anecdotes from the author's wide personal and medical experience and which, unlike other books on the subject, directly challenges current societal and medical thinking around death".
Prof O'Mahony commented: "It's a privilege for my work to be recognised by an esteemed institution such as the BMA. I hope doctors and members of the public who read the work see it as the beginning of a wider conversation about our mortality.
"I hope the portraits of 'a good death' in literature and philosophy the book explores will ultimately contribute to raising the standards of clinical end-of-life provision."