You are reading 1 of 2 free-access articles allowed for 30 days
Cop on, Leo. Soon. Please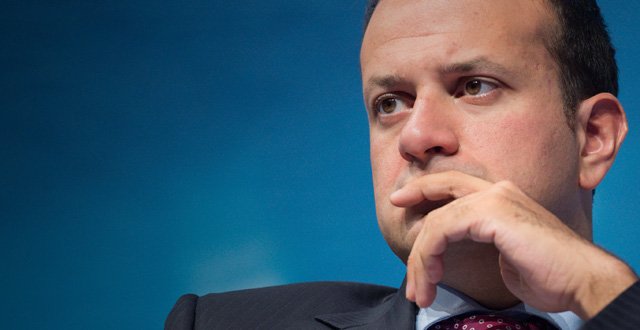 There's been a lot of disquiet about the new under-sixes contract for GPs. As a hospital doctor, I'd be lying if I said I was overly conversant with the tribulations of a working GP, so I feel a little nervous writing about it. Similarly though, GPs do not have nearly as much knowledge as some seem to think about the life of a hospital medic, although in contrast, they have at least had the chance to work in hospitals. It shouldn't be 'us and them' but it sometimes is, and to be perfectly honest, I think a modicum of healthy friction and slightly less than 100 per cent trust between any two arms of medicine may not be the most unhelpful thing for patients. Patients don't always die when doctors differ.
One thing I do know about being a GP in Ireland is that people my age are generally turning their backs on it. Several people upon whose support, advice and friendship I have depended on for pretty much my entire adult life are in Australia because of what's going on at home. I also know that as my parents age and I sit here in my own exile overseas, I am astonished by the care and professionalism they encounter in primary care in Ireland. Compared to the US and the UK, primary care in Ireland is chronically under-resourced but extraordinarily caring and efficient.
The real world of politics is experienced by those on the sharp end of political decisions rather than those making them
Another thing I have learned in exile in the NHS is the true meaning of 'opportunity cost'. Every single cent you spend in a health system means you don't spend it somewhere else. This is enmeshed in the DNA of the NHS. The public, for the most part, understand it too and use the system responsibly. While I would whole-heartedly endorse the entirely laudable premise that parents shouldn't have to worry about having enough money left to bring their little ones to the GP, where resources are limited, surely clinical pragmatism dictates that the family of a chronically unwell eight-year-old is more deserving of help than that of a well four-year-old.
Twitter spat
The Minister for Health took to Twitter the other night to berate a few GPs, peers of mine, who were not convinced of the merits of the under-sixes scheme. His tone was high-handed and derisory, telling them to "Cop on. Soon. Please." and braying about "the real world" and "cold, hard politics". His tweets were soon followed by one from the HSE, advising parents to bring kids with "cuts, scrapes and allergies" along to the GP with their new GP visit card. A form of healthcare utilisation that even the most corporatist would baulk at, let alone appropriate for a socialised service put to the pin of its collar already. It was quite extraordinary to read.
I once read a quote by the brilliant English actor and erstwhile TV medic Hugh Laurie in praise of politicians. In it he expressed his admiration for them, if only for their saintly ability to avoid saying to their detractors every five minutes 'all right then, you f*#%ing do it'. I get that, but Leo Varadkar's outburst was petty and ill judged in the extreme, in my opinion.
One must wonder why he has never chosen to address the many other groups of healthcare professionals who interact with him on social media in such a way. His own fairly limited but much-trumpeted experience of GP life doesn't insulate him against having to show courtesy to those who differ from him. His biggest faux pas was surely in his retort of this being a matter of "cold, hard politics". This, to me, seems like a tacit admission that this policy is more about garnering electoral support than achieving the most from a health budget in an age of austerity.
But perhaps the most disappointing thing was his reference to the "real world of cold, hard politics". The real world of politics is experienced by those on the sharp end of political decisions rather than those making them. GPs are almost uniquely placed to see this. They have wilfully and competently dealt with the manifold health consequences of the austerity policies of successive governments for seven years. They know the cut-off medical cards, the reduced carers' hours, the closed-off hospital waiting lists and the reduced resources for the disabled. They have also seen huge declines in their own incomes, while outgoings such as insurance and Medical Council fees climb and climb. That's the real world of cold hard politics, Minister, right there.
And that's why many are clearing off and many of those who remain are deeply apprehensive about the new deal. The next time some talking-head politician or HSE person comes out to bemoan the difficulties retaining doctors, maybe they could reflect on the recent occurrences on social media.