You are reading 1 of 2 free-access articles allowed for 30 days
Consultant recruitment issues ongoing at St James's Hospital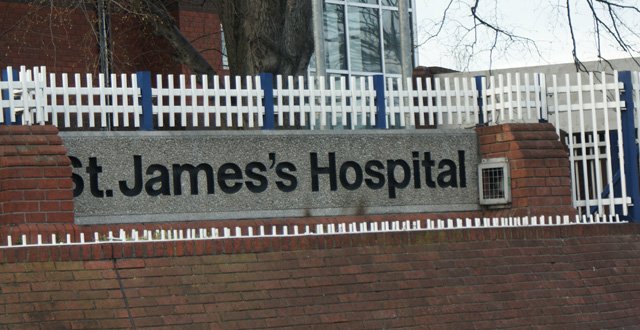 The problem was raised at an SJH Board meeting in March this year. At the meeting, the possibility of recruiting consultants at the top point of the contract pay scale was floated as a way of enticing consultants to SJH.
"The Medical Board had noted that recruitment and retention continue to be an issue nationally and locally — there had been a 30 per cent cut in consultant salary," read the minutes of the meeting, seen by this newspaper following a Freedom of Information request.
The Medical Board requested that the "hospital Board endorse that when recruiting, the hospital places consultants at the max/top point of the scale.
"After discussion, the Chairman noted that the point was well made but that the hospital has to be mindful of national terms and conditions.
"He advised that the hospital Board would be supportive of measures that encourage the recruitment of high-calibre staff."
A hospital spokesperson confirmed to MI last week that consultants are recruited at a salary point agreed under the national contract.
"It is policy in line with circular 012/2015 that consultants are paid on a salary point that is commensurate with their experience and qualifications," said the spokesperson.
The hospital spokesperson did not have exact figures for vacant consultant posts at the hospital: "Whilst there are a number of vacant consultant posts currently pending progression to recruitment, there are locums in situ in those posts."
Earlier this month, MI reported on serious nursing shortages at the Dublin hospital, with almost 100 vacant posts. A spokesperson for the hospital said that it had commenced a new recruitment drive for nursing staff.
Concerns over the recruitment of both consultants and nursing staff were issues raised in questions to Minister for Health Leo Varadkar at the recent IHCA Annual Conference in Tullamore. The Minister told delegates that he believed progress was being made in both areas of recruitment.
"During the financial crisis, we [consultants] all suffered very significant salary cuts but the cuts applied to new entrants were particularly unfair," IHCA President Dr Gerard Crotty wrote in a recent article in MI.
"These have been a disastrous failure, as shown by the existence of over 230 permanent acute hospital consultant posts that are currently unfilled."