You are reading 1 of 2 free-access articles allowed for 30 days
Conference highlights innovations and new technologies in emergency medicine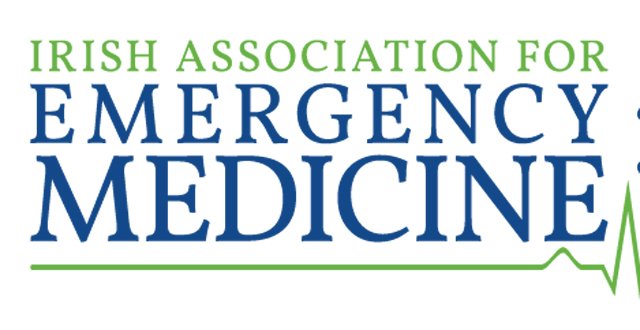 New technologies and innovations in emergency medicine formed a major focus of the Irish Association for Emergency Medicine (IAEM) Annual Scientific Meeting in Cork, which took place last week.
Workshops on thoracic ultrasound, heroic procedures to save a life and intricate procedures featured cutting-edge technology used in emergency medicine activities internationally.
Dr Conor Deasy, Chairman of the local IAEM Organising Committee and Consultant in Emergency Medicine at Cork University Hospital (CUH), said the conference aimed to focus on the positive work being done.
"It is important that we are continuing to strive to be as good as we can be in the delivery of emergency care. It's important that we embrace new technologies and so a large part of this conference has been about evidence-based practice and new technologies and new innovations that will help improve the care of patients in an emergency situation," Dr Deasy explained.
He described thoracic ultrasound as a new frontier in helping to improve diagnostic ability in the emergency setting for diagnosing things like pneumothorax, pneumonia, pulmonary embolisms and fluid overload in the lungs.
Resuscitative endovascular balloon occlusion of the aorta, or REBOA, which featured in the Heroic Procedures to Save a Life workshop, is a new technology being pioneered in intervention radiology centres around the world but is now being extended to emergency departments (EDs) and pre-hospital environments.
"A balloon is threaded into the aorta in patients who have sustained a major injury to their pelvis and without this, they would bleed to death," Dr Deasy explained.
Commenting on the ongoing ED overcrowding crisis, he said that doctors are extremely disheartened at what is happening.
"Sometimes we can get disheartened by the state of our EDs and lose sight of what it was that we went into medicine and emergency medicine for," Dr Deasy said.
"It's not so much what they read in the media but what they see on a day-to-day basis, with patients languishing on corridors when you know that's not an appropriate environment for them, when you know that you provided excellence in your part of the clinical journey and then it's falling down in terms of patient dignity."
Dr Cathal O'Donnell, Medical Director of the HSE National Ambulance Service, delivered the meeting's Leo Vella Lecture. The Lecture is named in honour of the late Mr Leo Vella, the first consultant in emergency medicine in Ireland. Mr Vella is remembered for making a significant contribution to emergency medicine.
Presentations on nanotechnology and healthcare technology also featured at the meeting.