You are reading 1 of 2 free-access articles allowed for 30 days
Concussion screening from the sidelines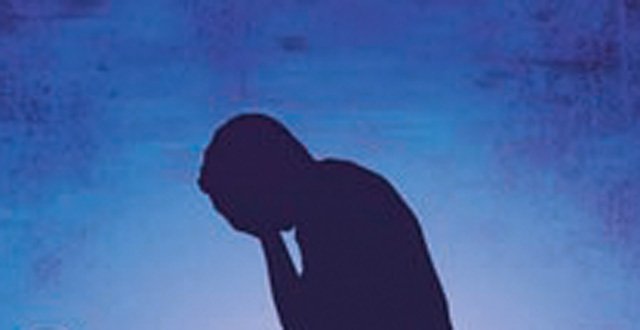 As a young child I have many unpleasant memories of glancing skyward as a wet, mud laden, leather O'Neill's football came hurtling towards me. Outwardly, I would feign enthusiasm clambering to be the first to defiantly head it back in the direction it had approached from. Inwardly, I would pray that the incoming missile would whizz above my head and target some other poor unfortunate. My prayers went frequently unanswered. Heading the ball has recently been banned for children aged 10 years and under in the US, over concussion fears.
Concussion is currently a hot topic both nationally and internationally. It provides the title for a newly released biographical sports movie starring Will Smith who plays a Nigerian neuropathologist fighting against efforts by the US National Football League (NFL) to suppress his research on chronic traumatic encephalopathy (CTE) in American football players. Recent incidents in both rugby and GAA have focused attention on the issue here. A study conducted in NUI Galway, just published in the International Journal of Adolescent Mental Health found that 50 per cent of young players were not aware of the key symptoms of concussion.
Despite all of the recent coverage, players, parents and coaches often remain uncertain as how to recognise and manage the condition. Contrary to popular belief most concussion injuries occur without a loss of consciousness and it is often difficult to identify the associated signs and symptoms. There are a multitude of apps available globally on concussion identification and various Irish organisations have developed some excellent resources that healthcare professionals, coaches, parents and players may find useful.
The Concussion Smart app developed by Acquired Brain Injury Ireland allows a coach or parent to respond quickly and appropriately to this potentially serious medical condition. The screening questions delivered through the app are designed to coincide with the sport concussion assessment tool SCAT3.The app presents the user with three concussion tests that can be used to quickly screen an injured player who has sustained a bang to the head. The first is the Concussion Side-line Quick Check, which provides a list of five simple questions that are used to assess the player. If any of the questions are incorrectly answered the app advises that the player should seek medical assistance. The Complete Concussion Test is a more detailed screening tool integrating an assessment of orientation, memory and concentration with a comprehensive symptom checklist. Finally, the Clinician Corner provides healthcare professionals with a copy of the standardised SCAT3, which can be completed on a smart phone and then emailed if a copy is required for the patient's record. If a player is found to be concussed a return to play guide details the step-by-step process that the player must complete before returning to play. This excellent app provides a useful screening tool app that parents, coaches and healthcare professionals involved in sport should consider downloading to their smart phones for pitch side assessment.
The GAA has begun to take concussion seriously with its Medical, Scientific, and Welfare Committee having devised an e-learning module, which aims to help those involved in the game to recognise and understand the principles of managing concussion. The module available on their website, learning.gaa.ie, takes approximately 15 minutes to complete. Their website also provides links to a number of useful educational resources in this area aimed at players, coaches and referees.
The IRFU has produced a range of educational videos and a very useful reference guide accessible through their website, www.irishrugby.ie, while World Rugby has seen the benefit in a smart phone-friendly approach having recently launched a beautifully designed app (World Rugby Concussion Management) as part of their campaign to highlight concussion. The app contains a mixture of both written material and video that encourage the user to complete an educational module before challenging a friend on social media to do likewise. It also provides the user with a screening tool and graduated return to play guidelines. The app is available from the Apple App Store but is not yet available on Android.
The Football Association of Ireland also provides a range of pocket concussion recognition and assessment tools on its website, www.fai.ie, aimed at both medical professionals and those who are non-medical.
Smartphone apps provide an excellent tool for pitch side screening of concussion. Many of the Irish sporting governing bodies provide excellent resources on their websites but these detailed documents are of little use if you are trying to access them with sluggish Internet speed on a sideline in rural Ireland. If these governing bodies take the next step and develop this useful information into smart phone apps it would ensure that everyone involved in sport can make an informed decision on the pitch side giving concussion the respect it deserves.
Dr Kieran Coleman works in a GP practice in Roscommon Town and is co-founder of the medical app development company Hospital Contact Ltd. www.hospitalcontact.com
Epson EBS04 SXGA Projector
Full HD resolution with up to 3,000 lumens for crystal clear presentations
Clear even for large projections. 3,000 lumens colour light output thanks to Epson's own 3lcd technology – for vivid presentations in the home or office that are three times brighter than single-chip competitor products.
High contrast ratio: Add brilliance to your presentations. Boasting stunning brightness of up to 3,000 lumens and a high contrast ratio of 15000:1, these projectors enable you to project beautiful, well-defined images wherever you are, regardless of ambient light.
Horizontal keystone adjuster: Deliver powerful presentations anywhere in the room. The easy-to-use sliding Horizontal Keystone Adjuster means screen corrections can be done quickly, easily and accurately, even in a limited space.
Wide-ranging connectivity: Advanced connectivity features mean convenient and hassle-free projections for your presentations. With a wide-ranging interface – choose from a variety of connection methods including HDMI, VGA and LAN.
Auto source search: With automatic detection of the input source, projection automatically begins without you having to manually switch the input.
Longer lamp life: With a long lamp life of 10,000 hours in eco-mode, the frequency of costly lamp replacements is reduced, saving you time and money.
Air filter: With a maintenance cycle of 10,000 hours in eco-mode, the need for regular maintenance of the air filter is minimised to save you time and money.
Easy lamp replacement: With the lamp cap located on the upper side of the projector, you can change lamps easily even if the projector is installed on the ceiling. Lamps can be replaced quickly without tools and dismounting of the projector from the ceiling mount.
Key Features
Brightness 3,000 lumens
Contrast ratio 15,000:1
1.07 billion colours
Suitable for screens up to 350in
1 x 1 watt speaker
Power saving facility
Ceiling mountable
Connectivity: vGA, composite, s-Video, hDMI, pC audio, rGB
Size H7.7, W29.7, D23.4cm
Weight 2.4kg
Manufacturer's two-year hardware and one-year lamp guarantee
Available from Right-Click at €379.00