You are reading 1 of 2 free-access articles allowed for 30 days
Community CAMHS staffing at half of envisaged level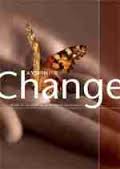 Of all mental health posts advertised in the last two years, only half have been filled due to lack of applicants or a lack of appropriate qualifications for posts requiring more specialist qualifications, or because candidates refused the post or withdrew from the recruitment process.
"This is having a negative impact on our ability to develop new initiatives such as additional day hospital provision for CAMHS or the expansion of staffing numbers to meet the recommendations as contained in A Vision for Change," said a HSE spokesperson.
At any one time, mental health can have overall consultant vacancy rates of 18 per cent.
In CHO 5, which covers South Tipperary, Carlow, Kilkenny, Waterford and Wexford, consultant vacancies are at 31 per cent.
"Some sub-specialties present even more challenges where, for example, in CAMHS in one CHO there are 50 per cent vacancies. NCHD vacancies vary significantly at each intake and was at 12 per cent when the last detailed dataset was gathered," the spokesperson added.
Within community CAMHS teams, the HSE is conducting a scoping exercise with each CHO to establish the number of CAMHS consultant vacancies around the country.
Based on the latest information and the number of posts that are not filled either by a permanent or agency/locum doctor, the returns would suggest that about 12 out of 78 community CAMHS consultant posts are vacant across 64 teams.
Any posts identified as being funded and vacant are advertised, the HSE said.
Staff problems have also resulted in reduction of inpatient beds for children with mental health needs.
Operational beds have been reduced as a direct result of staffing shortages in Eist Linn and Linn Dara CAMHS units.
The HSE said the problem at Eist Linn in Cork would be addressed with the summer rotation of registrars. It also hopes to fill an NCHD medical vacancy at the unit this year.
Last year, Linn Dara in Dublin operated 22 beds but recently closed half of these due to nursing vacancies exceeding 50 per cent. The closed beds will reopen later this year, the HSE said.