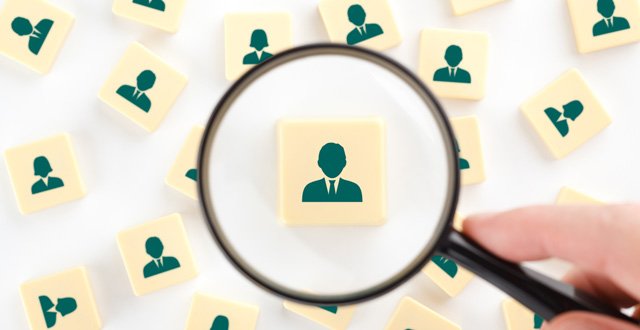 A new campaign from the IHCA aims to highlight the impact that the current consultant recruitment crisis is having on patients and on hospital waiting times
Timely access to healthcare is a right not a privilege. There are approximately 500 unfilled or temporarily filled permanent consultant posts across our acute hospitals and psychiatric services. This equals one-in-five of all such posts. It is a significant factor in Ireland's long hospital wait times. Latest national waiting list figures show that there are now over 755,200 patients waiting for care and treatment on our hospital waiting lists. How did we get to this point?
Healthcare is complex and like most things, causation in this case is multifactorial. The 2012 infamous unilateral 'Reilly cut', which reduced the salary of new-entrant consultants by 30 per cent, stands out as the tipping point. This single measure has resulted in a brain drain of specialist consultants and NCHDs, which seriously threatens access in our public health system. We currently train the highest number of doctors in the world, yet have the lowest number of consultants in the EU. This is because so many of our doctors and consultants leave Ireland. Why? Doctors want to work in a system that works for patients. Working conditions, training opportunities and pay are much better elsewhere. Between 2015 and 2017, over 700 specialists left Ireland. The numbers are staggering and sobering. This is not sustainable if Ireland is to deliver high-quality safe care to patients.
The IHCA has been working hard trying to engage the Government in negotiations to restore pay parity and start reversing the tide of mass emigration of our medical workforce. Last October the Taoiseach gave a commitment to the Dáil that immediate engagement would follow with the IHCA and the IMO. It's clear that, to quote Inigo Montoya's character in The Princess Bride: "You keep using that word. I do not think it means what you think it means." In the movie it is a classic line. In reality, over 40,000 people have been added to the waiting list since the Taoiseach made that public commitment in the Dáil. It appears we have no accountability for promises made on the Dáil record. That a formal process hasn't even started shows the complete lack of commitment by the current Government to fixing this problem. People's 'lived experiences' matter.
A few weeks ago I was presenting at a paediatric radiology conference in Helsinki. There was a reception in the town hall for the delegates. The Mayoral team spoke on various initiatives, including how they have tackled homelessness in Helsinki.
"We just decided it was a human right to have a home. So we built them for everyone and we did not discriminate against those with drug addiction or anyone because we decided that all these things could better be tackled, if you had a roof over your head and some stability."
"How?" we asked. They looked puzzled. "We just decided to do it and we put the resources in place to do so."
The simplicity of this struck me as being at sharp contrast to the spin and lack of substance from our Government on the major social justice and public health issues facing our population.
Ultimately, the Government acts on matters that will get them re-elected. As long as consultants and GPs are fighting for timely access by ourselves, we are but a small voice and can be dismissed as vested interest groups. Which brings me to #CareCantWait.
#CareCantWait is the IHCA's social media campaign, which strives to highlight the impact that the current consultant recruitment and retention crisis is having on patients and on hospital waiting times.
We have a crisis in consultant staffing – unfilled posts, low or no applicants for posts, expensive overreliance on agency staff and appointment of non-specialists to consultant posts, all of which are putting patient safety at risk. The secret so-called "Murray" report leaked to the Sunday Business Post catalogued these risks with chilling clarity. This crisis matters to all of us. It is impacting on the provision of timely access to care for hundreds of thousands of patients in every community in Ireland.
Why can't care wait? Many patients get worse while waiting and sometimes they wait so long, this deterioration is not reversible. Significant delays in receiving treatment adversely impact the mental, physical, emotional, and financial health of patients. If patients can't work because of disease progression while waiting, their ability to support themselves, their families and their ability to care for children and elderly parents is all adversely impacted. As a society we will be judged harshly by how we are failing our most vulnerable members of society.
Currently our consultant team is half-staffed compared with the European average. We go to bat each day and we are getting pummelled. Without the public co-leading with us in a demand for timely access to quality care the Government will continue this policy of privitisation by stealth. We are losing more and more of our specialist hospital consultants each week because of the failure to address the issues of consultant shortages and pay inequality. The Government needs to address this issue. We are calling on everyone to support our campaign for better healthcare.
Your voice, your experience, your patients, are important and deserve to be heard. Let's join our collective voices and concerns and advocate for our patients and their right to timely access to quality care.
I call on doctors, nurses and health and social care professionals to please support the campaign on Twitter via the hashtag #CareCantWait or at the IHCA website www.IHCA.ie.
Please also consider a personal letter to your TDs on the right to timely access, email addresses readily available on www.whoismytd.com.
The public health system is like a parachute: If we wait until we need to use it to check that it is fit for purpose we have missed the opportunity and will pay the ultimate price. Timely access to care is a right not a privilege. If we all stand together and demand it, the Government will take the necessary steps to provide it. #CareCantwait.