You are reading 1 of 2 free-access articles allowed for 30 days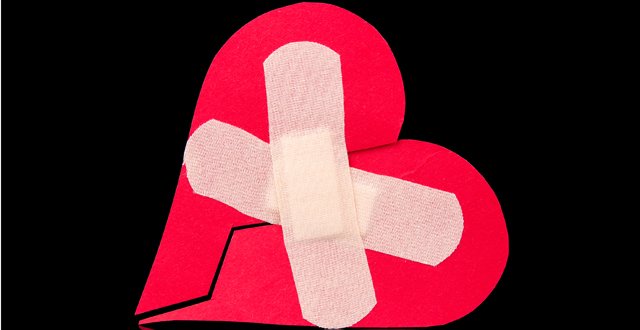 Tom, my love,
The days are longer, birds are singing their hearts out, but it's not spring for me until your anniversary is over.
It is five years now. Five years! I knew you might not make old bones, my love, but I thought we'd get past 70 together.
Bereavement is strange. The pain eases but recovery doesn't necessarily follow. It is like being caught in No Man's Land, looking constantly at the past, aware of a future where I don't quite belong.
I miss you. I miss your presence. I miss your creativity, your raging intellect, your instinctive certainties.
I remember the day I was tormented by a minor decision. You looked up from your cigarette and said: "It's not an existential crisis." And I knew you were the man for me.
It is five years since the last election too; five years since Mary Harney resigned, during that weird time when little bits of the Brian Cowen government kept falling off.
You kept saying, "first we must get rid of this lot". Then you'd add, "but I've never trusted Fine Gael". I didn't ask why. Sometimes you'd glare and be unable to explain your most strongly-held beliefs.
But I learned to pay attention.
You told me years ago to get out of my job, but accepted when I said it wasn't time. Maybe now? The hospital system is paralysed. We can't even replace a nurse, or a doctor, without multiple levels of permission.
I never sent thank you cards, despite all the care you got, and the kindness. Somehow it feels more final than your gravestone
I'm writing this just before another election. They're all talking rubbish about health. The trolley crisis won't be solved by primary care centres, drunk-tanks, and bigger, brighter emergency departments. We need hospital wards.
At least we won't be getting a co-located private hospital. Your High Court case threw sand in the wheels, then the banking collapse finished it off.
It is part of your epitaph.
I never sent thank you cards, despite all the care you got, and the kindness. Somehow it feels more final than your gravestone.
I'm doing my best to be step-mum to Damian and Annie.
Damian has followed you into politics. Sinn Féin of course; the apple didn't fall far from the tree.
You used to say the most important issue was Northern Ireland. I don't get that — I'm a middle-class Dub, a champagne socialist. We never looked north. You said that emigration was terrible, the worst. You never wanted to live anywhere except Ireland.
I have moved on a little.
After five years, I finally went through your clothes. That was hard. Each red or purple T-shirt is like a memory of you wearing it. Annie took some of them for the wardrobe department of her drama course. I like that. You'll live on — on the stage.
When David Bowie died, Damian sent me Comfortably Numb, sung by David Gilmour and Bowie. That is where I got to — comfortably numb.
(Then because of Bowie, I switched on Celebrity Big Brother to have a look at Angie Bowie, and was totally hooked for the rest of the series. Yes, unforgivable.)
You were my own 'Thin White Duke'.
The house is full of you: Your poems and photographs, CDs and sound systems. And possibly the largest private library of foreign language films, all downloaded by you, with subtitles lovingly edited by you.
And there are all the books on war in Iraq and Afghanistan, and of course, the Balkans. I remember when we crossed the border, on the bus from Dubrovnik to Sarajevo; I was nervous, but you were so excited to be in Bosnia at last.
I'm finally hanging up pictures; you were always at me to decide where they should go. They tell a story of our life together. Paintings bought on Sherkin Island, Orthodox icons in Belgrade, an African mask from a market in Italy — watched over by Buddha, Pharaoh and Lenin.
I've hung your photographs of Dromineer too. I didn't realise how good they were until visitors commented on them. I'm sorry. Sometimes, I'm not very clever.
I miss you at the butcher's. Remember the awful rows we used to have there? God knows why. Mind you, we had a fair few rows.
One of the first times I loved you was when we had a massive stand-off in our early days together. Irresistible force met immovable object. I thought we couldn't survive it. Then you yielded an inch and that allowed me room to compromise too.
You were no saint, my love, never claimed to be. But I loved you. And you loved me. It seems like yesterday, but it's not. It is five years.