You are reading 1 of 2 free-access articles allowed for 30 days
Coca-Cola invited Taoiseach to 'take trip' on local authority bike scheme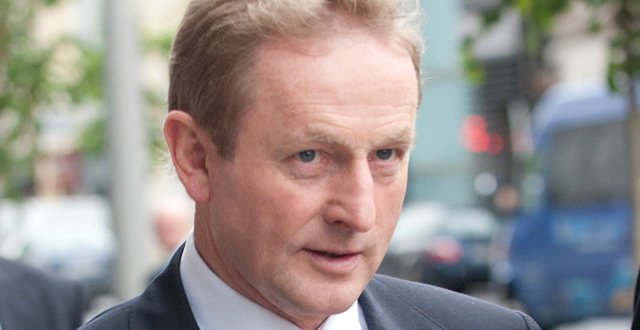 Coca-Cola has also informed the Taoiseach that it "cannot address a complex problem like obesity on our own".
The letter to Taoiseach Enda Kenny from Mr Jon Woods, General Manager of Coca-Cola Great Britain and Ireland, dated 18 September 2014, outlined its sponsorship of the Dublin bike scheme, "now known as the Coca-Cola Zero dublinbikes".
The letter, which referred to the fifth anniversary of the scheme, was obtained by this newspaper following a Freedom of Information application to the Department of the Taoiseach.
It was sent just weeks after an RCPI policy paper on obesity called for a 20 per cent tax on sugar-sweetened drinks, among other measures. The paper, which was not referenced in Mr Wood's letter, stated that two out of every three adults and one-in-four children in Ireland are overweight or obese.
In his letter, Mr Woods outlined how the company was working with the National Transport Authority and consortium An Rothar Nua to bring public bike schemes to Cork, Galway and Limerick. Coca-Cola Ireland committed almost €2 million in the summer of 2014 to help double the number of bike stations in Dublin to 100 and treble bike numbers to 1,500, he wrote.
Dr Donal O'Shea, Chair of the Policy Group on Obesity, RCPI, told MI there is a "very strong view" from a public health perspective that the company should not be sponsoring the Dublin bike scheme. He said it is part of brand management that promotes "overall" sales, to include sugar-sweetened products contributing to the obesity problem.
Coca-Cola has also granted €375,000 to non-profit community groups promoting active lives and provided funding for Sport for Life, which Mr Woods described in his letter as an unbranded programme "which helps to bring physical activity into primary school classrooms".
Mr Woods stated that Coca-Cola took its responsibilities as a leading food and drink manufacturer "very seriously". He wrote: "We know we cannot address a complex problem like obesity on our own, but we recognise we can play a part by helping people make informed dietary choices, as well as encouraging them to be more active."
The letter concluded by advising the Taoiseach that, if he wanted to discuss any aspect of Coca-Cola's business in Ireland or "our active lifestyle initiatives", he should not hesitate to call.
The Taoiseach's private secretary responded that Mr Kenny was "interested" to hear of Coca-Cola's collaboration with the Dublin bike scheme. The company's "focus" on encouraging healthier lifestyles and its financial grants for community and educational initiatives were "extremely welcome".
A spokesperson for the Taoiseach told MI that Mr Kenny has had one meeting with Coca-Cola representatives since the date of the company's letter. "The content of the meeting is commercially sensitive, however it did not relate to the company's policies on physical activity and obesity," he said.
Mr Kenny, a keen cyclist, had not taken up the company's invitation to take a trip on a Dublin bike.
Dublin City Council project manager for the bike scheme, Mr Michael Rossiter, told MI it is part-funded by sponsorship. Over 3.8 million journeys have occurred since the launch of the sponsorship last year.
The local authority and JCDecaux Ireland — which manages the scheme on behalf of the Council — had sought a commercial partner which "shared their vision" for growing cycling in Dublin and had a "marketing record that would support a significant increase in the membership of the scheme". He noted that the product branding on the bikes — that of Coca-Cola Zero — is sugar-free.
The sponsorship had helped to keep payments for subscription and journeys "extremely low by comparison to other schemes".
A Coca-Cola Ireland spokesperson told MI its multi-million euro investment in public bike schemes in Ireland is "designed to get as many people cycling as possible".
They added: "From 2000 to 2012, the sales of sugar sweetened beverages declined by 21 per cent as obesity rates rose. With sparkling soft drinks contributing just 3 per cent of total calories in the Irish diet, a soft drinks tax would be both ineffective in helping to combat obesity and unfair to consumers, who would face additional costs."
A Department of Health spokesperson said it is "continuously monitoring" the evidence on sugar taxes.
Under the Healthy Ireland framework, the Government committed to increasing the number of adults with a healthy weight by 5 per cent and the number of children by 6 per cent by 2019.
Meanwhile, a new national obesity policy and action plan will be finalised by the end of this year, according to the Department.