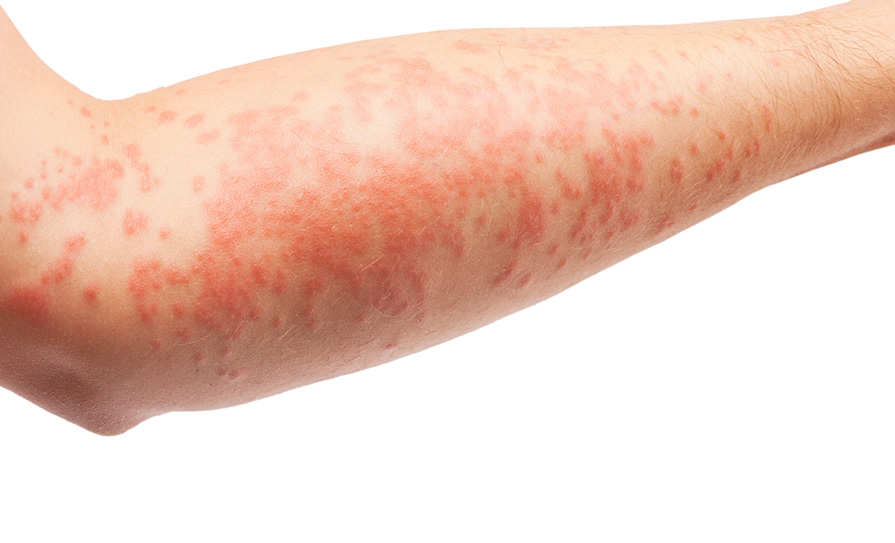 Trinity College Dublin researchers and collaborators in King's College London have conducted the largest paediatric trial using conventional immuno-modulatory treatments in severe atopic dermatitis. The findings, published in the British Journal of Dermatology last month, are likely to change the treatment paradigm for the condition.
For children and young people with atopic dermatitis the main first-line conventional systemic treatments are the immuno-modulatory drugs methotrexate and ciclosporin.
Until now there has been no adequately-powered randomised clinical trial evidence in relation to their safety and treatment success for paediatric patients, and with new therapies being introduced at a high cost, establishing a gold standard for treatment with the conventional systemic therapies like methotrexate and ciclosporin is needed, the researchers said.
The team compared the safety and efficacy of ciclosporin with methotrexate in children and young people with atopic dermatitis. They also examined whether the severity of the disease changed or returned after treatment ended.
The trial assessed 103 children with severe atopic dermatitis aged two to 16 years across 13 centres in the UK and Ireland. The patients were given oral doses of methotrexate or ciclosporin and assessed over nine months of treatment and six months after the therapy ended.
The study found that ciclosporin worked faster and reduces disease severity more at 12 weeks, but was more expensive, whereas methotrexate was significantly cheaper and led to better objective disease control after 12 weeks and off therapy, with fewer participant-reported flares of atopic dermatitis when treatment had stopped. There were also no concerning safety signals.
Based on the trial findings, they concluded that methotrexate is a useful and safe treatment in paediatric patients with severe atopic dermatitis and a good alternative to ciclosporin, especially in settings where healthcare resources are limited.
Commenting on the findings, study author Prof Alan Irvine, Professor of Dermatology at the School of Medicine and Our Lady's Children's Hospital, Dublin, said: "Atopic dermatitis is a common condition, affecting more than one in five Irish children. When severe it has an enormous impact on the quality of life of children and their families. At this stage treatment with creams is no longer effective.
"While innovative new therapies are now available, many European countries, including Ireland, require children to try unlicenced therapies first before they will pay for more advanced treatments. This is the first randomised trial to compare two of these commonly used therapies, methotrexate and ciclosporin, to assess safety and efficacy. We showed both treatments work well and are generally well tolerated, but methotrexate has more sustained benefit after discontinuing treatment."
The paper, 'Efficacy and safety of ciclosporin versus methotrexate in the treatment of severe atopic dermatitis in children and young people (TREAT): A multicentre, parallel group, assessor-blinded clinical trial' is published in the British Journal of Dermatology and can be viewed here: https://academic.oup.com/bjd/advance-article/doi/10.1093/bjd/ljad281/7276541.
Support for eczema patients
World Atopic Eczema Day took place on 14 September, and the Irish Skin Foundation (ISF) marked the day by launching a new set of resources including a video series and a downloadable GP visit guide to help prepare patients for their next visit to the doctor.
The new video resources on the ISF's YouTube channel and website offer tips and guidance on self-management; highlight new developments in care and treatment; and hear from those living with eczema. The new series also features video content from SkinSideOut; the ISF skin health event for people affected by a wide range of chronic inflammatory skin conditions which took place earlier this year, and featured a presentation from Prof Irvine on the latest evidence-based approaches to managing eczema.
The ISF Ask a Nurse Helpline also continues to operate free specialist one-to-one guidance from dermatology nurses for people struggling to manage their symptoms.
For anyone looking for more information on a specific skin condition, the ISF have a dedicated information, booklet and resources page on individual skin conditions, including the What you need to know about eczema booklet. For more information go to www.irishskin.ie.