Attendees at UCD's Charles Institute Seminar Series heard a presentation by Prof Ming Li on the relationship between genetics and a new disease, CAOP syndrome.
The Charles Institute, Ireland's national dermatology research and education centre, hosts a range of guest speakers who cover a variety of topics ranging from skin cancer to psoriasis, among many others. The series, which is sponsored by RELIFE (part of the A.Menarini group), is designed to provide expert advice from a range of distinguished national and international experts in their respective fields and is chaired by Prof Desmond Tobin, Full Professor of Dermatological Science at UCD School of Medicine and Director of the Charles Institute of Dermatology. The seminars are broadcast to attendees with a special interest in dermatology and cutaneous science in other locations, who access the talks remotely via an audio-visual link.
The seminars are held using a hybrid model, combining in-person attendance with interactive online access.
Attendees heard a presentation by Prof Ming Li, Chief Physician and Professor at Xinhua Hospital, Shanghai, China. Prof Ming's chief research interests are focused on clinical and basic research into hereditary and allergic skin diseases, respectively, and he has helped to identify six new pathogenic genes for genodermatoses and has published more than 130 clinical papers.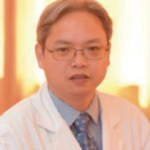 In his Charles Seminar, Prof Ming discussed a new disease entity that he has co-discovered and named – Cataract, Alopecia, Oral mucosal disorder, and Psoriasis-like (CAOP) syndrome, which he researched in two unrelated and ethnically-diverse patients, one Chinese and one Hispanic. "We found that CAOP syndrome was caused by an autosomal recessive defect in the mitochondrial membrane-bound transcription factor peptidase/site-1 protease, or MBTPS1, S1P," said Prof Ming. "Mitochondrial abnormalities were observed in patient 1 with CAOP syndrome. Furthermore, we found that S1P is a novel mitochondrial protein that forms a trimeric complex with ETFA/ETFB. S1P enhances ETFA/ETFB flavination and maintains its stability."
S1P variants destabilise ETFA/ETFB, impair mitochondrial respiration, decrease fatty acid b-oxidation activity, and shift mitochondrial oxidative phosphorylation (OXPHOS) towards glycolysis, he added.
"Mitochondrial dysfunction and inflammatory lesions in patient 1 were significantly ameliorated by riboflavin supplementation, which restored ETFA/ ETFB stability," he commented. "This discovery of mutations in MBTPS1 has resulted in a new entity – CAOP syndrome – and helps to elucidate the mechanism of the mutations in this new disease."
Case studies
Prof Ming went into more detail on study data and case studies involving two of his patients, one Chinese, and one Hispanic, and also outlined work using animal models that included mice and zebrafish. He brief ly described the whole-exome sequencing process and defective cholesterol metabolism in these patients: "Cytoplasmic lipid droplets were observed in the patient's skin lesions and abnormal lysosomes were consistently found in patients," he said. "There was a significant increase in cholesterol esters and triglycerides, but no significant change in free fatty acids and glycerides in MBTPS1-gene knockout (KO) HaCaT keratinocytes by liquid metabolomics."
Prof Ming discussed the first case study and told the seminar it was found that there was a 161.5 per cent increase in the number of mitochondria and morphological abnormalities in the mitochondria in the skin lesions of this individual. Furthermore, the mitochondrial lamellar cristae structure was disorganised, indicating severe damage to the mitochondria.
He outlined the function of the novel mitochondrial protein SP1, and the putative mechanism through which S1P regulates cellular respiration. "S1P acts as a novel mitochondria-localised electron transfer flavoprotein (ETF)-binding partner and is involved in the mitochondrial respiration chain reaction," he said. "S1P dysfunction disrupts its translocation to mitochondria, impairs the flavination and stability of ETF, and shifts mitochondrial oxidative phosphorylation to glycolysis."
He continued: "S1P was enriched in mitochondria, as demonstrated by a cellular component separation assay," said Prof Ming. "Confocal immunof luorescence indicated that S1P protein expression co-localised with the mitochondrial tracer…." On the topic of S1P-ETFA-ETFB proteins, "the protein-protein interaction network suggested that ETF might play a central role in S1P-associated mitochondrial signalling," he said.
Prof Ming went on to discuss the function of MBTPS1 variants and how MBTPS1 dysfunction impairs ETF stability. "Decreased protein levels of ETFA and ETFB were observed in the skin biopsy of patient 1 compared with the control levels, but no significant changes in the mRNA expression of ETFA and ETFB were detected," he said. "MBTPS1 gene knockout induced the rapid degeneration of ETF in HaCaT keratinocytes, which indicated that S1P may maintain the protein stability of ETF….
"MBTSP1 knockout did not affect the mRNA level of ETF, but induced the rapid degradation of ETF in mice models, which indicated that S1P may maintain the protein stability of ETF…. So, loss of S1P impairs mitochondrial respiration and increases the glycolytic capacity. Loss of S1P initiates a metabolic switch characterised by a reduction in mitochondrial respiration, an increase in the glycolysis, and the derivation of pyruvate from fuelling the TCA cycle in glycolysis, with more conversion to lactic acid." Loss of S1P impairs the mitochondrial respiratory chain, resulting in a 79.2 per cent increase in the generation of mitochondrial superoxide in MBTPS1-KO HaCaT cells, he explained.
Riboflavin
However, Prof Ming went on to discuss the potential value of ribof lavin therapy in this syndrome and told the seminar that it effectively rescues mitochondrial respiration. "The S1P deficiency-induced abnormalities in mitochondrial respiration can be significantly reversed by ribof lavin supplementation and ETFA/B overexpression in HaCaT cells," he said. Prof Ming applied this principle in real-world treatment of one of his patients, and he explained that the patient was followed-up for three years after starting treatment and presented with a marked alleviation of severe inf lammatory lesions, including oral stomatitis, psoriasis-like lesions, paronychia, and cheilitis, "with a slight improvement in photophobia and tongue fissures," he told the attendees. "There was no change in nail dystrophy, alopecia, follicular keratosis or ichthyosis-like skin lesions."
On ETA stability, he commented: "Riboflavin therapy rescues the ETF stability… the decreased global ATP production could be significantly reversed by riboflavin supplementation and ETFA/B overexpression in HaCaT keratinocytes."
Lesions
During a lively Q&A interactive session and clinical discussion following the presentation, Prof Tobin commented: "This was a fascinating presentation of such a strong phenotype, but with a remarkable improvement with a relatively straightforward supplementation of ribof lavin. It was very interesting to see very significant changes in some of the lesions. I would suspect that the alopecia-associated changes, because it is a scarring alopecia, are probably not possible to reverse. This is probably because you have lost the stem cells from the hair follicles as part of the original alopecia. But it is interesting to note the significant reversal of some of the other phenotypes," he said.
"Is there significant pain associated with these lesions?" he asked Prof Ming. "If there is pain involved, do patients report that it is high or medium-to-low pain, neuropathic or otherwise?"
Prof Ming responded: "The PPK (palmoplantar keratoderma) on the foot is not painful, but the nail dystrophy is quite painful," he explained. "There is no pain associated with the psoriasis-like lesions." On the subject of age of initial onset of disease in the Chinese and Hispanic patients, respectively, Prof Ming commented: "For the psoriasis-like lesions, the age of onset is around four or five years," he said. "At around five years old, we can see the psoriasis-like lesions… we saw these patients at 11 years old and all their hair was gone, including alopecia of the eyebrows and eyelashes," but the onset of alopecia can occur as early as one year old, he added.