You are reading 1 of 2 free-access articles allowed for 30 days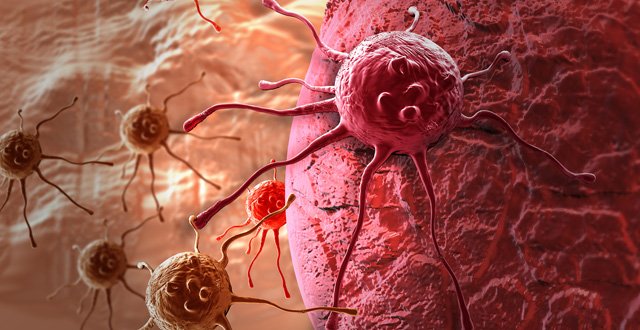 Large worldwide study identifies two genetic variants linked to raised risk of breast cancer
A recent study published in the journal Human Molecular Genetics has identified two new genetic variants linked with a higher risk of breast cancer.
The large-scale study involved international collaboration between investigators led by the Institute of Cancer Research in London, utilising a standardised method of genetic analysis called fine mapping, which examines variants in large numbers of single nucleotide polymorphisms.
The study compared DNA between 43,000 European women with breast cancer and a similar number of controls, alongside data from 5,795 women of Asian descent with breast cancer and 6,624 controls. The research was conducted using fine mapping analysis and identified two genetic variants in an area of genome recently linked to breast cancer on chromosome 9.
The study, which was published at the beginning of February, found that women with the first genetic variant identified, titled rs10816625, were 12 per cent more likely to develop breast cancer than women without this variant.
Those with the second variant, rs13294895, were found to be at a 9 per cent increased risk of developing breast cancer.
The two genetic variants are thought to interact and help control the activity of KLF4, which controls the way cells grow and divide.
The findings of this study have several clinical implications, primarily that they could be factored into a future screening tool for breast cancer.
The authors recommended that future research should aim to understand the biology beneath the effects of small variations in DNA, which can influence a woman's likelihood of developing breast cancer.
Analysis of associations using subjects with different ancestry, combined with bioinformatic and genomic characterisation, will provide strong evidence for the likely causative alleles and their underlying function.
Breast cancer research indicates a genetic signature predictive of patients' outcomes
Research has indicated a genetic signature that is significantly predictive of patient outcome in breast cancer, while controlling for treatment status and other clinicopathological variables.
The study, which was carried out at Dartmouth Hitchcock Norris Cotton Cancer Centre, collected 1,902 unique breast cancer samples. The study identified a prognostic signature, the E2F4 regulatory activity score, to be significantly predictive of patient outcome in oestrogen receptor-positive breast cancer cases.
The signature was identified based on its shared target genes in multiple tissues, which were found using chromatin immunoprecipitation sequencing (ChIP-seq) experiments. The authors calculated the regulatory activity score (RAS) of E2F4 in cancer tissues, and carried out a correlation analysis on how the signature interacts with a patient's survival.
The authors allocated patients into low and high E2F4 RAS groups, and found that E2F4 activity stratification was highly predictive of a patient's outcome.
Genes in the E2F3 signature were 21-fold more likely to be correlated with breast cancer patient survival time, compared to genes that were randomly selected.
After controlling for factors including age, tumour size, grade, oestrogen receptor status, lymph node and whether the patient was in receipt of adjuvant therapy, the significant relationship remained.
The findings mean that E2F4 can be used in conjunction with other breast cancer classification methods, such as oncotype DX, to improve clinical outcome prediction. Specifically, it will go some way towards aiding doctors in selecting the most effective treatment for individual patients.
The authors plan to evaluate the prognostic potential of E2F4 on additional breast cancer datasets to increase the study's external validity and to improve the signature by reducing it to its core component genes.
Higher caffeinated coffee intake is linked to a reduced risk of postmenopausal breast cancer
A study investigating the association between coffee (caffeinated and decaffeinated) and tea intake and a risk of developing breast cancer has been published by researchers in the journal Breast Cancer Research. Some 335,060 women who were taking part in the European Prospective Investigation and Nutrition and Cancer Study were given a food diary to complete between 1992 and 2000, and a follow-up study was carried out in 2010 to investigate incidence of breast cancer.
During an average follow-up of 10 years, 1,063 premenopausal and 9,134 postmenopausal cancers were diagnosed.
The authors, Bhoo-Pathy, Nirmala et al, indicated that caffeinated coffee intake was associated with lower risk of postmenopausal breast cancer. A linear trend for lower risk of breast cancer with increasing caffeinated coffee intake was clearest for oestrogen and progesterone receptor-negative (ER-PR) postmenopausal breast cancer.
Specifically, the findings indicated that for every 100ml increase in caffeinated coffee intake, the risk of ER-PR breast cancer was lowered by 4 per cent.
Meanwhile, decaffeinated coffee consumption was not found to have a significant relationship with breast cancer risk.
Caffeinated and decaffeinated coffee were not linked with premenopausal breast cancer, while tea intake was not associated with either pre or postmenopausal breast cancer.
Review finds that pregnancy-associated melanomas result in a poorer prognosis
Pregnancy-associated melanomas have been found to have a poorer prognosis than other melanomas. A systematic review and meta-analysis published last month in the Journal of the European Academy of Dermatology and Venereology aimed to review the risk of death from, or recurrence of, pregnancy-associated melanomas when compared to melanomas in women that were not pregnancy-associated.
Pooled estimates of mortality risk from four studies showed increased risk of melanoma death, after adjustment for patient age and stage of melanoma, for pregnancy-associated melanoma compared with other melanomas.
Study shows how melanomas can become resistant to combination drug therapy
A study carried out in UCLA has shown how melanoma becomes resistant to drug therapy combinations that utilise chemical compounds used to fight cancer.
Acquired resistance to therapy has been cited as a common problem in patients with advanced melanomas. This research found that melanomas with resistance to BRAF and MEK inhibition could be vulnerable to treatment withdrawal.
In a study carried out over two years, the research team at the UCLA Jonsson Comprehensive Cancer Centre took 43 tumour samples from 15 patients before they were prescribed the new BRAF and MEK inhibitor combination drugs and after they relapsed due to developing drug resistance.
The participants had all benefited from the combination therapy initially, but after a time frame of a few months to more than a year, the tumours that had initially regressed started to grow again.
The researchers carried out tumour biopsies from the patients who tested how melanoma cells grow. The authors found that melanoma cells resist the combination drug therapy of BRAF and MEK inhibitors through developing highly unusual genetic changes in key cancer genes.
Importantly, melanoma cell lines selected for resistance to BRAF and MEK, but not those to BRAF alone, displayed robust drug addiction. These findings, the authors Moriceau, Gatien et al said, provide important information on the presence of drug resistance, and clinically, it gives potential avenues for exploring ways to shut them off.
It is hoped that the study, which was funded by the Melanoma Research Alliance and published last month in the journal Cancer Cell, will go some way towards providing a potentially exploitable therapeutic opportunity.
Epigenetic factors are found to play a role in melanoma growth and metastasis
Epigenetic factors play a role in the formation of metastases in malignant skin cancer, according to new research published in Nature Communications.
Epigenetic factors are factors which do not influence the gene sequence directly, but instead cause certain genes and chromosomal segments to be packed in different densities. They have previously been associated with different cancers, but the evidence of their functional role in vivo remains weak.
The authors, Zingg, Daniel et al, discovered that EZH2, an epigenetic control protein often found in malignant melanoma cells, plays a central role in controlling genes that govern tumour growth, as well as genes that are important in the formation of metastases.
The study used a pharmacological inhibitor to suppress the activity of EZH2 and was able to prevent the growth and malignant spread of the cancer in the animal model and human melanoma cells.
Specifically, in a melanoma mouse model, a conditional EZH2 stabilised the disease through inhibition of growth and virtually abolished metastases formation without affecting normal melanocyte biology. Comparably, in human melanoma cells, EZH2 inactivation impairs proliferation and invasiveness, accompanied by re-expression of tumour suppressors connected to increased patient survival. These EZH2 target genes suppress either melanoma growth or metastasis in vivo, revealing the dual function of EZH2 in promoting tumour progression.
The implications of the study include promising targets for future cancer treatments, particularly when combined with other drugs on the market.