You are reading 1 of 2 free-access articles allowed for 30 days
Changing the lymphoedema landscape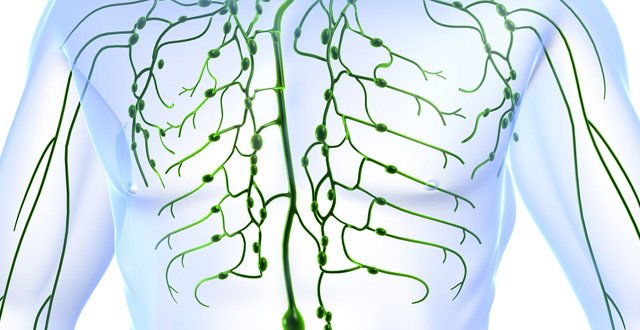 The HSE's attempt to suppress HIQA's recent report into the Midland Regional Hospital, Portlaoise, was not encouraging for those who advocate for transparency in the Irish health service. Although the HSE ultimately withdrew a threat of legal action, the stand-off between the two bodies generated national controversy and inflicted further damage on the reputation of the Executive.
The HIQA investigation is not the only report that the HSE has been reluctant to see published. Although it did not attract the same level of attention as the Portlaoise affair, in March, Lymphoedema Ireland called on the Executive to publish the results of an internal review of services for people with lymphoedema, a condition where tissue swells as a result of an accumulation of fluid in the body. Despite intensive lobbying, the publication of the review does not appear to be forthcoming. The group says that the unwillingness of the HSE to reveal the review's findings makes it more difficult to improve services, which are believed to be extremely patchy at best.
"We are really creating awareness for a service that isn't there at present," says Chairperson of Lymphoedema Ireland Ms Nina Murray.
The need for the service is pressing. It is thought that 15,000 people in Ireland have the condition, although Ms Murray says that, based on prevalence studies in the UK, this is likely to be an underestimation.
A neglected area
Ireland is not the only place where lymphoedema services are lacking. Dr Vaughan Keeley, who is a consultant in palliative care medicine in Derby in the UK, and specialises in lymphoedema, recently spoke at an open day organised by Lymphoedema Ireland. He says that lymphoedema services in the UK are very uneven as a result of historical neglect. One reason for this is that medical professionals and health managers sometimes underestimate the prevalence and severity of the condition.
"There is the perceived fact that it is not common, you can't treat it and it doesn't cause too much trouble for patients and, therefore, it has not been particularly interesting," Dr Keeley tells the Medical Independent (MI).

Dr Vaughan Keeley, UK,lymphoedema specialist, who spoke at a recent Lymphoedema Ireland Open Day; and Ms Nina Murray, Chairperson of Lymphoederma Ireland
However, he says these views are based on misconceptions. Lymphoedema occurs when part of the lymphatic system gets damaged or blocked. The damage prevents fluid that gathers in lymph vessels from draining effectively, which causes swelling.
The two main types of lymphoedema are primary lymphoedema and secondary lymphoedema. Primary lymphoedema is a result of a congenital or genetic abnormality of the lymphatic system. A person may be born with this condition or it may develop in puberty or later in life.
Secondary lymphoedema develops because of damage to the lymphatic vessels or from an overload of fluid in the tissue. The reasons for developing it can be: Damage to the lymphatic system due to the removal of lymph nodes; radiotherapy to lymph nodes; extensive scarring or large wounds; advanced cancer, causing a blockage in the lymphatic system; or problems with veins, such as deep-vein thrombosis
It is thought that 15,000 in Ireland have the condition, although Ms Murray says that, based on prevalence studies in the UK, this is likely an underestimation
It is a more complex condition than previously thought, according to Dr Keeley, and it has many causes.
"What lymphoedema usually means is that it is a problem of swelling due to a malfunction of the lymphatic system. In reality, that pure type of lymphoedema is probably very rare, and when you look at people with chronic swelling, they often have a number of different factors that are contributing to it," he says.
"Sometimes it's a venous disease as well, sometimes it's immobility, sometimes it's medication. We are increasingly seeing in our clinics more complicated people, particularly the elderly with multiple health problems where they have chronic swelling in their legs but it is due to a number of issues. So we have to think about other conditions — heart failure and other factors that can contribute to the problem."
Despite the perception that it is a harmless condition, lymphoedema can cause pain and often results in a loss of mobility.
"People also have to change their jobs, they lose time off work because of infections or other problems, and some of them have had to give up work altogether," according to Dr Keeley.
Complications
One of the major complications with the condition is cellulitis. This occurs as a result of the lymphatic system being damaged or overloaded, which means it does not function adequately in order to fight off infection. The effects of cellulitis can be severe if treatment is delayed.
Ms Murray developed lymphoedema after undergoing treatment for cervical cancer. She says that dealing with the condition can be very difficult for people. In her own case, and for others who have survived cancer, it can be very hard to accept another condition so soon after they have been given the all-clear from cancer.
"The first thing is coming to terms with it, particularly on the cancer side of things," Ms Murray says.
"You have survived cancer and you have had a positive outcome; it goes without saying what that brings to your life. But then your body has changed, probably because of that treatment, and the next thing you know you have a swollen limb. The thing about it is, cancer is in the past, the lymphoedema is in the present and the future, and it is not what they expected. They think 'at least I'm alive, so what if I have a big leg or a big arm…' What they don't really understand is the risk that that poses to them in terms of infections and complications.
I can't stand for long, I can't sit for long and I certainly can't run. It is part of your everyday life
"There can also be a feeling of hopelessness if you are not getting feedback from your medics; personal self-confidence is a huge issue. There is also a limitation in what you can do, certainly for women who have upper limb issues; they are wearing a glove and a sleeve — day-to-day things like gardening, cooking or maintaining normal hygiene can be difficult. In my own case, which is lower limb, it changes how you appear and how you look. I can't stand for long, I can't sit for long and I certainly can't run. It is part of your everyday life."
GPs
Diagnosis of the condition is a major issue, even before the thorny question of treatment is posed. Ms Murray says it is vitally important that GPs acquaint themselves with international literature and expertise, due to the lack of a specialist centre in Ireland.
Dr Keeley explains that the lymphoedema support group in the UK has invested significant funding into a training module for GPs through the BMJ. "It has been very well received," he says. "I think it has improved the knowledge of GPs. GPs have a huge amount to deal with and it is yet another topic. But the module is a relatively straightforward one and I think encouraging people to look at that is a good step forward."
Dr Mary-Paula Colgan, Associate Professor of Vascular Disease in St James's Hospital, Dublin, and Trinity College Dublin, tells MI that it is difficult for GPs to keep abreast of developments across the medical specialties.

Dr Vaughan Keeley, UK, lymphoedema specialist, who spoke at a recent Lymphoedema Ireland Open Day
"To me, I think GPs have probably the most difficult job; they need to know a little bit about everything," Dr Colgan says.
"GPs are phenomenally open to information. If they know there are guidelines out there they will follow the guidelines, but I really feel it is very difficult for them to keep up-to-date on absolutely everything. That's where patients and Lymphoedema Ireland and people who are interested in it come in; it is our job to get more information out there."
A survey conducted by the Irish Cancer Society in 2010 asked practitioners about their perception of lymphoedema care in Ireland.
The majority of practitioners who personally treat lymphoedema patients are physiotherapists, manual lymphatic drainage (MLD) therapists, occupational therapists (OTs), and MLD therapists who are also nurses, physiotherapists or OTs. They are mainly based in large public hospitals situated in counties with major cities or towns.
According to the survey, 58 per cent rated the standard of care for people with primary lymphoedema as very low or low, while 68 per cent also rated the standard of care for people with non-cancer-related secondary lymphoedema as very low or low. Services for people with secondary lymphoedema as a result of cancer did not fare any better, with 43 per cent rating the standard of care as low. The survey stated that insufficient service provision was reflected in the low number of practitioners treating lymphoedema patients and the small number of dedicated lymphoedema services.
The survey found that practitioners, on average, spend eight hours a week treating patients with lymphoedema, which suggests that treating the condition only comprises a small part of their caseload. Another finding was that the average number of health professionals employed in each service for the treatment of lymphoedema is low, at less than one healthcare professional per service.
In terms of treatment, Dr Colgan says that Ireland has great therapists but a system that is not well co-ordinated. Treatment for lymphoedema consists of skin care, compression sleeves or stockings and manual lymphatic drainage, which is a specialised form of massage. Dr Colgan would like to see Ireland follow recent moves in Northern Ireland and Wales in developing specialist networks.
The Lymphoedema Network Northern Ireland (LNNI) was set up in February 2008 to oversee the development of lymphoedema services across the country. The network was formed as a result of the recommendations of a specialist review of services published in 2004. The remit of the network is to provide high standards of care for the condition and to support individual trusts in the development of "local equitable services" across the North.
"Northern Ireland would have been very similar to ourselves," says Dr Colgan. "They would have had a lymphoedema service but again it wasn't co-ordinated, or one that worked in networks. So you could be in one town in Northern Ireland and have a fantastic service, but the town down the road has no services at all or lack of access to services.
"So they simply have co-ordinated it; they have a national lead who literally co-ordinates the service, who audits the service, and who makes sure it delivers what it is supposed to deliver."
She says that, in particular, the appointment of a national lead in Ireland is essential.
Ms Murray agrees that Ireland should follow the lead of Northern Ireland. She emphasises strongly the shortfall in services provided in the South.
"Where there is a good service, it is most likely to be where there is a cancer service, but in fact not every cancer centre or cancer service has a lymphoedema service, so you have people who have had lymphoedema for most of their lives possibly and they don't know that they have it — they have had infection after infection and a deformity they don't know the cause of."
There is also no standardisation of services. While some offer upper-limb services, others only provide services for garment-fitting. Ms Murray also points out that patients in Donegal and Cork have lobbied hard for services due to the lack of facilities in their respective areas.
A problem with developing lymphoedema services is that it does not belong to one medical specialty
A particular source of frustration is the HSE's refusal to publish the results of its internal review, as that would show where exactly the gaps are.
"We know the HSE knows how bad it is and where the deficits are. They are not acknowledging that report, they are not prepared to publish it and they have stopped returning our letters or the Irish Cancer Society's letters in trying to find out the status of that report," according to Ms Murray.
When questioned by MI on the status of the report, the HSE responded by saying that the National Cancer Control Programme (NCCP) recently developed a booklet for health personnel on the prevention and early detection of clinical lymphoedema, which is the result of deliberations of a national working group. There was also representation from the Irish Cancer Society, patient groups and MLD Ireland.
"The booklet is also a very useful support for patients who are at risk of lymphoedema or who already have lymphoedema," says the HSE spokesperson. "It also highlights the importance of the prevention of cellulitis and best practice in its treatment."
The expense of getting treated for lymphoedema can be high for patients. There is also variability in what is covered by a medical card, depending on where you live. Ms Murray says that some of Lymphoedema Ireland's members have their compression garments paid for, while many don't.
"I know of one lady who has been successful in having her garment covered under the Drugs Payment Scheme — I know for a fact we've all tried to have our garments covered and I don't know of anyone other than that lady who has been successful. I have tried on behalf of Lymphoedema Ireland to uncover from the HSE Reimbursement Unit what is covered and I have never received a reply from them."
Due to the lack of public facilities, private treatment can be an option for those who can afford it. There is also the possibility of being treated abroad.
As a result of the lack of services in Ireland, Ms Murray was treated in the Földi Clinic in Germany, which is a specialist centre for the condition, through the HSE Treatment Abroad Scheme. Ms Murray was approved to go to the clinic for four weeks, and says she had a really good outcome.
"I had intensive daily treatment," she says. "I lost seven litres of fluid, a really good reduction. The clinicians there recommended that I come back within a year for six weeks because my lymphoedema was that bad and the HSE refused to fund me. Explain to me how, in the space of a few months, they were able to approve the treatment for treatment abroad, where the one principal requirement is that treatment is not available here, and six months later they are able to turn it down on the basis that it is available?"
Disparity
A problem with developing lymphoedema services is that it does not belong to one medical specialty. Rather, service development depends on physicians from different fields taking an interest in the area. This could range from oncologists, to dermatologists, to vascular surgeons. Dr Colgan says that this disparity makes referral more difficult, as it is hard to know where services are.
"It goes in different areas," Dr Colgan says. "Some lymphoedemas go to dermatology, some lymphoedemas go to oncology and surgeons who deal with cancers, then others would go to the vascular service, because again if you take something like vascular medicine, it encompasses arterial disease, venous disease and lymphatic disease.
"It really depends on where you are referred to. And I think that GPs find it very frustrating because they don't know who to refer to and that's part of the problem. If there was a network of lymphoedema care then GPs would be very aware of who are the physicians or surgeons that have an interest in lymphoedema."

Ms Murray and Dr Keeley
The UK faces a similar obstacle in terms of developing services. Dr Keeley says that lymphoedema now requires a medical specialty in its own right. On that front, there is some progress to report, with Professor of Dermatological Services at St George's Hospital, London, Prof Peter Mortimer, having recently developed the specialty of lymphovascular medicine in conjunction with the London Deanery. Indeed, the first clinical training Fellow in lymphovascular medicine has recently been appointed.
"It has not been established by the Royal College as a whole, just the local Deanery," Dr Keeley says. "If that became a more widespread thing with the Royal Colleges, then that would be a way forward for specialists."
Funding for research into the condition has also generally been poor, but this too is beginning to change with heightened awareness. Dr Keeley is involved in a large study in the UK, funded by the National Institute for Health Research, which is examining the early detection and possible prevention of breast cancer-related lymphoedema.
"That is a huge study where we have recruited 1,100 women to follow them up to use bio-electrical impedance to detect the swelling earlier than you might find clinically," he says. "The hope is, you then intervene earlier and reduce the longer-term effects."
Restructuring
In Ireland, the priority, for the moment, is more modest. The lack of investment and planning around services to date mean that basic supports are badly needed. According to Ms Murray, improving services may not even necessitate substantial funding.
"It may not require massive investment," Ms Murray says. "What it does require is more restructuring and a more systemic review of the services. We would point in the direction of Northern Ireland or England, or Wales more recently. These countries have detailed information about the demographics and have made long-term plans accordingly. Early intervention means lower cost requirements at a service level, which means a better quality of life, a better quality of career, and it just makes more economic sense."
Research from the UK shows that for every pound invested in the service, £100 is saved. The challenge, as ever, is getting policy-makers and health managers to listen to this argument.
Dr Keeley acknowledges that it has been particularly difficult to attract funding for lymphoedema at a time when budgets are restricted due to economic problems. But with the Irish economy in apparent turnaround and the health budget having increased for the first time in years, there has never been, in recent times, a better opportunity for this neglected cohort of patients to be provided with the support they so desperately need.