You are reading 1 of 2 free-access articles allowed for 30 days
Capital punishment: An ethical dilemma for doctors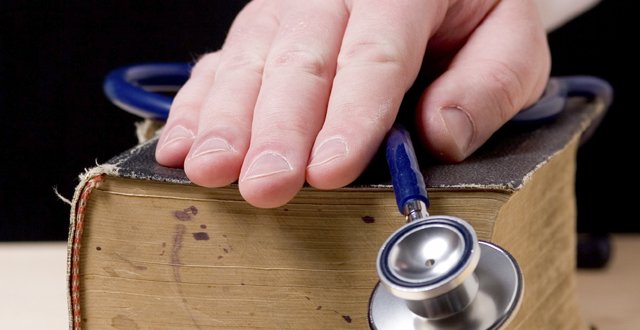 On 20 April 1954, Michael Manning became the last person to be executed in the Republic of Ireland. Manning had been found guilty of the rape and murder of a nurse and was executed in Mountjoy Prison, Dublin, where he was buried in an unmarked grave.
Capital punishment was expunged from the Irish Constitution in 2001 but remains a very real feature of criminal justice systems in many countries. Amnesty International reports that at least 1,032 people were executed in 23 countries in 2016. Most executions took place in China, Iran, Saudi Arabia, Iraq and Pakistan, but the true extent of the death penalty in China is unknown as this data is considered a state secret.
Twenty executions occurred in the US in 2016, the lowest in the country since 1991. There are substantial regional variations. Taken together, the states of Texas and Georgia account for 80 per cent of all US executions. While the number of executions in Georgia almost doubled in 2016 compared to the previous year (from five to nine), the figure almost halved in Texas (from 13 to seven).
Texas is especially interesting because the state has a practice of publishing the last statements made by death row prisoners on the website of the Texas Department of Criminal Justice (www.tdcj.state.tx.us/death_row/dr_executed_offenders.html). Readers beware: These statements make for harrowing reading.
On 7 March 2017, Rolando Ruiz, a 44-year old Hispanic man, was executed after being convicted as the 'triggerman' in the 'murder for hire' of a 29-year-old woman in 1992. Ruiz's last statement focused on forgiveness: "I would first like to say to the Sanchez family how sorry I am. Words cannot begin to express how sorry I am and the hurt that I have caused you and your family. May this bring you peace and forgiveness. I am sorry…."
Over the past decade, these statements have formed the basis of a number of research papers written in collaboration with Dr Sharon Foley. It is already known that there is a high prevalence of mental illness among prisoners awaiting execution. We studied the predominant themes and psychological factors in last statements made by all death row prisoners executed in Texas between April 2002 and November 2006 and found that the most common themes were spirituality, regret and love (American Journal of Forensic Psychiatry, 2007; 28: 7-14).
Many statements showed evidence of a desire to escape in a psychological (if not physical) sense, unbearable psychological pain, and, in some cases, rejection, aggression and anger. There was a clear similarity between psychological factors in last statements from death row and those in suicide notes, suggesting a convergence of psychological concerns at the end of life, regardless of the circumstances of imminent death.
Despite the unthinkable loss of life, pain and suffering that death row prisoners have caused their victims and their victims' families, the theme of love commonly features in last statements, most of which are made many years after the index offence.
Lisa Coleman, a 38-year old black woman, was executed on 17 September 2014, 10 years after her index offence. In 2004, authorities were called to Coleman's residence where they found a nine-year-old black male deceased. An autopsy concluded that the child was severely malnourished and underweight. Coleman and her co-defendant were found to have restrained the child over a period of time, depriving him of food to the point of death.
By way of contrast with these actions, Coleman's last statement from death row focussed almost entirely on love.
In our further study of last statements made in Texas between December 2006 and July 2011, we found that the most common themes were love (82 per cent), spirituality (52 per cent), and regret (39 per cent) (Journal of the American Academy of Psychiatry and the Law, 2013; 41: 540–50). Reviewing the literature more broadly, we concluded that evidence of deteriorating mental health, unbearable psychological pain, and increased suicide risk suggests an ethics-related medical duty for psychiatrists to object to the death sentence.
The role of doctors in executions has always been controversial. In Ireland, the Medical Council's Guide to Professional Conduct and Ethics (8th Edition) is very clear that "you must not participate in the practice of torture or other forms of cruel, inhuman or degrading procedures. You must not assist with executions."
The ethical situation can, however, become complex in certain countries such as the US, where treating a death row prisoner for mental illness may result in the prisoner regaining mental capacity and thus becoming 'competent to be executed'.
The more fundamental issue here, however, concerns the existence of the death penalty in the first instance. While the crimes committed by these prisoners are undoubtedly horrific and require severe punishment, execution increases loss of life and is rooted in legal procedures that are inevitably subject to human error and bias. Moreover, it is now proven that capital punishment does not act as a deterrent for others.
The death penalty should be abolished worldwide.