You are reading 1 of 2 free-access articles allowed for 30 days
Building consensus in primary care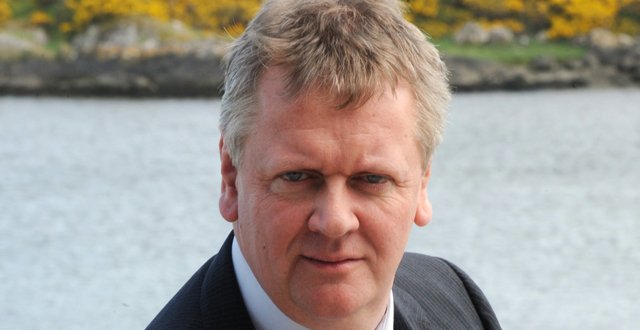 Increasing collaboration and building consensus in primary care were the main themes of the inaugural Primary Care Partnership conference, which took place in Maynooth from 28-29 January. The two-day conference featured talks from a host of national and international experts on primary care reform.
Opening the conference, NAGP Chairman Dr Andrew Jordan explained that a consensus document on the future of primary care in Ireland would be drawn-up based on the conference's presentations, workshops and delegate feedback, and presented to the Government. "We will only get to where we want to go by working together," he told delegates.
During his address to the conference, NAGP CEO Mr Chris Goodey called for more resources for primary care and a concerted approach to dealing with the GP manpower crisis.
"The Government will either see the sense in what we are saying or the people will pay the price in ever-failing health, in tragic, wholly avoidable suffering on a scale not seen before. We are at that point now. Our doctors are leaving as fast as we can train them, into the grateful arms of other healthcare providers who have long ago learned this lesson. We no longer have the luxury of dithering, spinning and excuse-making," he said.
HSE Chief Information Officer Mr Richard Corbridge gave the conference an update on the HSE's five-year ICT plans, including individual health identifiers (IHIs), electronic health records (EHRs) and eReferrals.
"eReferrals have been a phenomenal success. GP uptake has been huge," he said, encouraging primary care health staff to engage with the HSE on its ICT plans and consultations processes on IHIs and EHRs.
Funding blueprint
Prof Tom O'Dowd, Professor of Primary Care, Trinity College Dublin, discussed his "pop-up policy group", 'Tomorrow's Healthcare — Connecting the pieces'.
He initiated the group, which he described as "positive and solution-focused", two years ago and has held a number of meetings under "Chatham House rules", with representatives from the IMO, ICGP, NAGP, IBEC, nurses and the RCSI, among others. The group has also engaged with US health innovators and the private health insurers.
Prof O'Dowd asked "why do we always 'give out' about the HSE/Department of Health when 60 per cent of citizens are private in general practice, when the insurers' blind spot is primary care?"
He maintained that insurers must engage on primary care and noted that they take care of the "middle classes", similar to the new under-sixes cohort, and this must be looked at.
"I also think we need to outsource radiology. Ultrasound access is worse now than it was 10 years ago," Prof O'Dowd added, stressing that some budget from secondary care must be diverted to primary care to improve services.
He also called for increased minor surgery in general practice, and for "intra-GP referral" to colleagues who can do such services.
Clinical care
The US perspective on primary care was given by Dr Nwando Olayiwola, Director of the Centre for Excellence in Primary Care, California. She said the US has similar primary care problems to Ireland, in that it has too few GPs to meet the needs of a growing and ageing population.
Dr Olayiwola noted that US data shows doctors have the highest levels of professional burnout. However, promoting the benefits of team and multidisciplinary working, she said doctors who work in primary care teams have been shown to be less likely to experience burnout. She added that electronic appointments and empowering patients on self-care also help make the best of scare primary care resources.
HSE Director General Mr Tony O'Brien, who addressed the second day of the conference, acknowledged that a primary care led healthcare model is the panacea to Ireland's healthcare crisis, and would have a dramatic impact on the trolley crisis.
"Ireland needs to move to a primary care led model — this would reduce the overall cost of healthcare, but we simply don't have the transitional budget to deliver that," he said.
Dr Leisha Daly, President of the Irish Pharmaceutical Healthcare Association, also addressed the conference and expressed concern about the lack of clinical trials taking place in Ireland. "Ireland participates in fewer than 2 per cent of trials in Europe," she said, confirming that the Association has highlighted this issue to the Government.
"In short, we require a more integrated administrative approach. I know that ICORG and the HRB have done extensive work in this area and that the enhancement of the clinical research environment is an objective of the National Rare Disease Plan. However, given that Ireland competes on the highest stage globally when it comes to research and investment in other sectors, it is our view that it should be an explicit policy goal for Government to ensure Ireland competes as a primary site for high-quality integrated clinical research."
Ireland should look to Denmark, which is a leading example in this area, Dr Daly told the conference.
Delegates also heard from Ms Ciara Murphy, Senior Dietician, Beaumont Hospital, Dublin, who said that unlike the widespread recognition of the issue of obesity, "there is an epidemic of malnutrition in Ireland that is not recognised". She said malnutrition in Ireland affects around 143,000 people but is "under-recognised, under-treated" and there are no prevention strategies for at-risk patients.
Ms Murphy emphasised the importance of early intervention and recognition of malnutrition in the community, particularly in patients with dementia.
For more on the conference visit www.medicalindependent.ie or Twitter using the #teamworkhealth hashtag.