You are reading 1 of 2 free-access articles allowed for 30 days
Building a healthy Seanad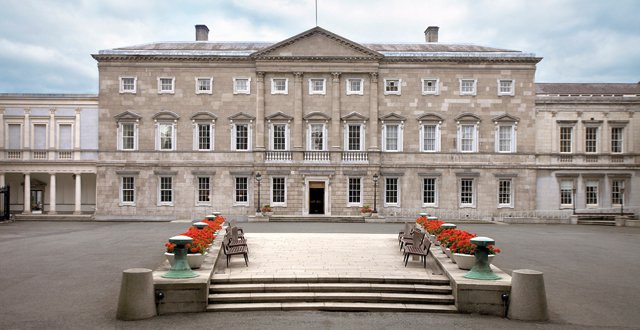 The repercussions of General Election 2016 are still being felt, with the potential for another election in the short term if a stable government cannot be achieved. This political upheaval has overshadowed the upcoming election to Seanad Éireann, which is required to take place within 90 days of the dissolution of Dáil Éireann (no later than 3 May 2016).
The upper house of the Oireachtas is composed of 60 Members: 43 elected by five panels representing vocational interests, namely, Culture and Education, Agriculture, Labour, Industry and Commerce and Public Administration; six elected by the graduates of two universities — three each by the National University of Ireland and the University of Dublin (Trinity College); and 11 nominated by the Taoiseach.
Like the General Election, a number of medical professionals are running as candidates in the university elections. The Medical Independent (MI) spoke to four candidates — Dr Martin Daly, Prof Anthony Staines, Dr Mick Molloy and Dr Keith Swanick — about their bids to be elected and the issues they feel are important.
Outgoing Seanad member Prof John Crown is not contesting the election.
Dr Martin Daly: Independent, NUI panel
Galway GP Dr Martin Daly was previously approached by Fianna Fáil to run as a candidate for the party in Dáil elections. He declined the opportunity at the time, even though he was a member of the party and was interested in politics. In addition to being a past President of the IMO, Dr Daly has been involved in numerous health and community causes over the past two decades, including the management of the Roscommon County Hospital, the Suicide Task Force of the Western Health Board and as medical doctor for the Roscommon GAA senior football and hurling teams. He believes that running as an independent candidate in the Seanad election gives him an opportunity to raise and discuss issues close to his heart, particularly regarding health and education.
"I think the Seanad provides a platform for independent voices with particular experience and background, which in my case is health and rural affairs," Dr Daly told MI.
"I think it is not as constrained as the Dáil, because as an independent candidate you are not tied to the party whip. I think I will be able to advocate for better public services, especially in the area of health and education, and most especially in rural areas and deprived urban areas. I feel that access to high-quality health and education is an absolute right for all citizens of the State. I also feel strongly that rural areas have been left behind in the recovery. Just as when there was a boom in Ireland and rural areas did not equally share in the prosperity of that time, the same has happened during the recovery.
"There is a two-tiered recovery and the dearth of infrastructure, both transport and information technology, is conspiring to hold back rural development. The State has a responsibility to provide a level playing pitch to allow rural communities to compete with more urban areas and also internationally."
Dr Daly said that the fragmented and delayed roll-out of fast broadband for rural areas is holding back farming, small businesses and the health and education sectors in these communities.
Through his work as a GP in Ballygar, Co Galway, and also his involvement with the IMO, Dr Daly is well placed to see the challenges facing rural GPs. He was supportive of the campaigns during the General Election to highlight the difficulties experienced by the group.
"The difficulty surrounding the provision of rural general practitioner services encapsulates many of the problems around the provision of public services in rural areas," according to Dr Daly.
'The difficulty surrounding the provision of rural general practitioner services encapsulates many of the problems around the provision of public services in rural areas'
"There has been a policy of successive governments and departments to centralise services, without providing a better alternatives. Examples of that would include the attempt to undermine individual rural general practices when GPs retired, either through age or ill health. It was clear there was a policy of undermining the rural practice allowance. And I think disproportionate cuts were targeted at rural general practice, for example, the cutting of the distance coding. This policy was short-sighted in the extreme and has created the situation where many practices in rural areas are simply unattractive and unviable to new entrants. The recent deal done by the IMO in relation to the rural practice allowance goes some way to redressing that issue but the distant coding remains a very hot issue among GPs in rural areas. The rural communities don't understand that the Government departments and the State organs take a long-term view with their policies, so the consequence of those cuts to rural general practice may not be felt for two, three, four or five years, when the incumbent GP goes to retire and rural communities find it impossible to recruit a new GP."
Dr Daly believes it is important for people to put themselves forward as candidates in elections, and, in general, to become active in politics.
"I believe it is very important for people to be politically active, no matter what persuasion they are of and no matter what party they are involved in," he said.
"I think politics has garnered a bad name in the recent past and many people have disengaged with politics. I think that change can only happen by people involving themselves in the political process, whether that be through party politics or whether it be through the independent route."
Prof Anthony Staines: Independent, Trinity Panel
Prof Anthony Staines is the Chair of Health Systems in the School of Nursing and Human Sciences in Dublin City University (DCU). Prof Staines, who received his medical degree from Trinity College Dublin, originally trained as a paediatrician. After completing an MSc in London, Prof Staines did a PhD in epidemiology and trained in public health in Leeds. He has worked in DCU since 2007 and has been involved in and led many significant research projects in the health system. These have included: RICHE (Research Inventory for Child Health in Europe); TACTICS (Tools to support injury prevention in childhood); Costs of Obesity and Overweight in Ireland; an autism prevalence study; and All-Ireland Traveller Health Study — Our Geels, a national study of Traveller health and healthcare.
Prof Staines has recently been seconded to the HSE to work on an information and computing strategy for the health services.
His grandfather Michael fought in the Easter Rising and the War of Independence. He was a member of the first Dáil, was the first Commissioner of the Garda Síochána, and a senator in the first Seanad, until 1935. Prof Staines told MI that although he has never been a politician, his work always had a political dimension.
"I have always done a lot of work for the Government and the HSE, of work relevant to policy," he said.
"I have always been an activist. For example, I served on the Executive of the IMO. When I was in England, I was an active member of the Executive of the BMA in my area. I have always felt there were ways in which I could do my work which went beyond my day-to-day practice. I have always been a political and social activist. I have done a lot of work with disability groups, I have done a lot of work with environmental groups and I have done work with the Travelling community.
"For me electoral politics is the next step in that whole process. It seemed like a logical step, from my perspective, to take a more direct role in working on legislation, in working for the civil service, working on the Oireachtas committees, all of that being an area I think I could do something useful in.
"I have worked on many occasions with civil servants, with politicians, with non-government organisations to contribute to policy. The Seanad is basically a revising house for legislation. That is its core function. And it is very useful to have people in the Seanad with a range of skills and expertise. And I think because of the relatively severe crisis affecting health services at the moment, I think health is going to be very high on the agenda for the next Dáil. I don't know how long the next Dáil is going to last, but I think it is going to have a great deal of pressure to do something more radical than has been done up to now and I would like to contribute to that."
Prof Staines said that it is important for all the parties to agree a consensus on a plan for the health service for the following decade.
"I think the most important thing to do is to come to an agreement across parties and across the country on what we actually want our health service to be," he said.
"And we don't have that agreement at the moment. My own preferences are for a health service that favours universal access to care, either free, or with very low charges indeed at the point of access. That is the common experience across almost all European countries. I would like our health service to be closer to the European norm than it is at the moment.
"I think our health service needs to be much more focused on patients. I think it is still overly focused on institutions and organisations, and particularly on hospitals. Obviously, hospitals matter a lot, but I think you need a patient-centred health service.
"We need to work out, how did we get from where we are now to there? And it will take time. Anybody who says we can transform the health service in six months is making it up as they go along. You can break the health service in six months, but you cannot reform it in six months. This is maybe a five-to-10 year project."
While Prof Staines believes that the Seanad is in need of reform, he also feels it can play an important role in developing a new national direction for healthcare.
"I believe the Seanad needs substantial reform," Prof Staines said.
"There is no question about that at all. I don't think our model is perfect, but I think we need to start where we are. The people have decided that they want to keep the Seanad; that's fine, that's their choice. But I think politicians — and if I get elected that would include me — I think we have a huge responsibility to actually do the work of reforming the Seanad, do the work of figuring out what the Seanad should do, how it should operate, how it should be elected and bring a proposal of all of that to the people in a referendum. We could do a lot of Seanad reform without a referendum, but serious reform will require a referendum."
Dr Mick Molloy: Independent, NUI panel
Dr Mick Molloy is a Consultant in Emergency Medicine in Wexford General Hospital and is also the Director of Research at the Harvard Humanitarian Initiative Disaster Medicine Fellowship. He attended University College Dublin and completed a medical degree in 1994.
On graduation, he worked in various hospitals in Dublin and he also worked in Cork University Hospital for two years while pursuing higher specialist training in emergency medicine.
After completing a Master's Degree in Disaster Medicine in Italy, he was awarded the HSE's Dr Richard Steevens' Scholarship in 2008 and spent a year furthering his knowledge and research in disaster medicine at the Division of Disaster Medicine at Beth Israel Deaconess Medical Centre, Boston, one of the leading departments for disaster medicine in the US. He is also a past President of the IMO. Dr Molloy ran for the Seanad in 2011, but was not elected.
Dr Molloy believes the health service requires significant structural reform, particularly in the area of primary care. 'In the way we operate now, we are incentivising GPs to send patients to hospital, as opposed to giving the GPs a little but more ownership about how the system works for them'
"Prof John Crown [who ran in the NUI panel] had a very high medical profile, was a very strong medical candidate and had the same sorts of ideas I do with respect to changing the political system, but also changing the medical system," Dr Molloy said.
"He has achieved quite a bit in the interim. I think he probably wanted to achieve more but the system mitigated against that, but I think there is an opportunity now when there isn't the natural blocking government majority in the Seanad to achieve more."
Dr Molloy believes the health service requires significant structural reform, particularly in the area of primary care.
"In the way we operate now, we are incentivising GPs to send patients to hospital, as opposed to giving the GPs a little bit more ownership about how the system works for them," he argued.
"We say we want things delivered in primary care. When I say 'we', I mean the political establishment as it is. And yet we don't deliver the resources to do that.
"For the GP to get access to diagnostic equipment, to even get access to specific laboratory tests, he or she has to send patients to the hospital. I believe if we want the primary care system to flourish, we have to put the resources in place to do that. That would be how do you get diagnostic centres outside of hospitals having radiology, MRI, CT, laboratory services away from the hospitals so that general practitioners have easy access to it and they don't face competing demands.
"The irony is if a GP is managing a patient well and keeps them out of a hospital, he is less likely to be able to get the diagnostic test he wants right now, because they are prioritised for inpatients. So the incentive is for the GP to send the patient into the hospital as early as possible to get the test he wants, which doesn't make sense.
"If we want GPs to function, we need to put the resources in place. That is only one element of it. There are lots of other areas where we need to look at how we structure the hospital system, where we deliver, and what we do in the communities."
Education is another important part of Dr Molloy's policy platform.
"We should be investing in special needs assistants in schools and resource teaching in schools because the children who have these educational needs are more likely to be deprived of it at a time when we are cutting resources. This is the time period where they need that investment to avoid chronic, ongoing, life-long issues related to their education and their health because, unfortunately, the two things do coincide," he said.
Like Prof Staines, Dr Molloy believes the Seanad is in need of reform, but he adds that is no excuse for not entering the political process.
"It is very easy to criticise what has happened before or why we have what we have," according to Dr Molloy
"The fact is the Seanad exists, the fact is it is one of the houses of the Oireachtas, the fact is it is an important legislative body in the country. To make it effective, you have to use it effectively. You have to go in and sit down and debate legislation and sit there and initiate bills.
"One of the things that has hamstrung the individuals in the Seanad has been the party whip system, where independent senators are coming in with specific legislation and it is being blocked at governmental level because it wasn't Government policy, or it could have led to a different direction being taken on a particular point of view. The beauty of the Seanad system is that you have people who have varied life experiences and who are not there to be long-term politicians; they are there to contribute to society and the working of Ireland right now."
Continuing, he said: "We don't need failed politicians, we don't need the Seanad to be a grooming parlour or a retirement parlour for politicians who are on their way out or on their way in. It should be for people to come in for a period of time and contribute from their own experiences, who have had world experiences and life experiences.
"I have to say from my own perspective, I have worked in Ireland in the health system, I have worked in the US in the health system. I have studied in Italy and Belgium. I have operated in many, many different health systems and seen the benefits of how they operate differently and what we could do here differently. I think that is what the Seanad can offer. If we stick to the same system where the political groupings re-elect large numbers of Senators who are purely politically motivated, we are never going to change, we are never going to get the new ideas. This is what we need. We need new ways of doing things."
Dr Keith Swanick: Fianna Fáil, Cultural and Education Panel
Dr Keith Swanick is a GP in Belmullet, Co Mayo, and is a former Secretary of the NAGP. During his time in the NAGP, he made a presentation to the Seanad on preventative medicine in the community and met various bodies to highlight the issues facing general practice in Ireland.
Last year, he contested a Seanad by-election for the party but was unsuccessful that time, losing to Labour's Máiria Cahill.
"I've a long-term interest in politics; I ran in the by-election there before Christmas and I have always been involved in mainstream and medical politics," he told MI.
"I think the Seanad is an important forum for debate, especially on medical matters. For my point of view, I would like to see primary care and general practice to be the number one front-line service in medicine and I think we should redirect resources somewhat into that area.
"So while I enjoy everyday practicing as a doctor and I can help my patients on a day-to-day basis, on a national level I think it is important to get that point across. [It is better] if we can keep patients in our community and get them treated in our community. I am doing this for the benefit of the vulnerable patient who might have nobody to speak for them."
He also believes that reform of the Seanad is important.
"Fianna Fáil was the only party to campaign for the retention and reform of the Seanad. I have no problem with reform for the Seanad. It needs to be opened up to the electorate. There are lots of different reform bills out there. I think it's unfortunate that only NUI and Trinity graduates have a vote on the University panel — all third-level intuitions should have a say there.
"There is also merit in having Seanad elections on the same day as a General Election, because that would prevent failed candidates in the General Election just being catapulted into the Seanad. It means that people have to make a call — in other words, are they going to go for the Seanad or are they going to go for the Dáil?"
Even though he sees problems in the present system,Dr Swanick still believes it has important work to do.
"But it is an important forum to legislate and debate and I suppose what I'm going to do is bring my message of transferring resources to community care and to the population of the whole country — to help vulnerable people who don't have people to speak up for them.
"For instance, in rural areas, you might have a poor road infrastructure to your hospital, an overstretched ambulance service and no public transport, so an elderly person might be depending on a neighbour."