You are reading 1 of 2 free-access articles allowed for 30 days
British and Irish Gastroenterology (BIG) Meeting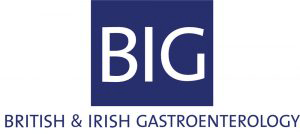 Change needed in HCV treatment, hears BIG conference
Alcohol should no longer be a contraindication for the treatment of hepatitis C, heard the recent British and Irish Gastroenterology (BIG) Meeting in Belfast.
Dr Stephen Stewart, Consultant Hepatologist at the Mater Misericordiae University Hospital (MMUH), Dublin, said that a change was needed in treatment mindset.
Dr Stephen Stewart
"We all know that hepatitis C on its own can cause cirrhosis, but we also know from the anti-D cohort, with very little other co-factors, that maybe after 30-to-45 years 10-to-15 per cent may get cirrhosis," said Dr Stewart, Director of the MMUH Centre for Liver Disease.
"You really need a co-factor and the king of the co-factors is alcohol. If we see a patient in their 30s or 40s dying from hepatitis C it is because they are a harmful or dependent drinker."
Despite this, clinicians have identified alcohol as a relative contraindication to treatment, he added. In the era of interferon, it presented a legitimate barrier to the treatment of this chaotic patient cohort. However, Dr Stewart called on colleagues to think in a different way and to "considerably expand the patient population that we might treat".
This patient population can be extremely unwell, but very unworried about their condition. However, as they may have addiction issues as well, they can be difficult to treat. Nevertheless, these were not insurmountable barriers, outlined Dr Stewart.
DAAs
"Hep C is now relatively easy to treat with direct-acting antivirals (DAAs) and providing specific target counselling on alcohol is proven effective," Dr Stewart said. "If we really want to reduce the mortality rate, we have to deal with both the hepatitis C and the alcohol aspects. Ironically the easiest thing to prolong life in this patient group is to treat the hepatitis C and I think we're not treating it enough."
Dr Stewart stressed that there are treatment and preventative options available to clinicians "if we open our minds", although he acknowledged that there are patients who are not suitable for treatment.
"When confronted with ethical dilemmas, I involve as many people as possible, particularly those who are aware of the patient and are managing them in the community," explained Dr Stewart.
He concluded his talk by calling on colleagues to perhaps "consider harmful or dependent drinking as an indication and not a contraindication for treatment in the future".
Dr Neil McDougall, Consultant Gastroenterologist and Hepatologist at the Royal Victoria Hospital, Belfast, discussed the growing prevalence of hepatitis E. Hepatitis E genotype 1 and 2 tend to be water-borne and common to India, Africa and the Far East, he outlined.
"Genotype 3 and a smattering of 4 can be found in Europe and the Western world. It tends to be more zoonotic and is present in animals, particularly swine. Transmission can be through under-cooked meat, particularly pork. That means we get more sporadic cases of hepatitis E in the Western world."
Dr Neil McDougall
Tests
Dr McDougall, who is Clinical Lead of the Northern Ireland Regional Liver Unit, explained that hepatitis E has outstripped hepatitis A as the more common condition in the North in recent years. However, the number of tests for hepatitis E in 2015 were exceeded tenfold by the number for hepatitis A, even though it is more common.
"Why would you be testing for hepatitis A and not test for hepatitis E?" he asked.
Over the last number of years, it is clear that there are chronic infections of hepatitis E, defined as infection for more than three months. These are mostly found in people who are immune-compromised, largely in those who have had solid organ transplant and also, to a degree, in people undergoing chemotherapy.
"Hepatitis E can lead to cirrhosis and quickly," said Dr McDougall. However, he added that there are treatments available for transplant patients. "The first treatment for these transplant patients is to reduce the immunosuppression if possible."
Ribavirin is the standard treatment for people with hepatitis E. The virus's clearance can be monitored with stool and serum samples and relapse can occur.
"There are extrahepatic manifestations, particularly neurological renal dysfunction with chronic hepatitis E," he added.
In terms of hepatitis C treatment, there has been rapid change. In 2017 all oral therapies are available for genotypes 1-to-6.
"We couldn't say that last year," he explained. "Cure rates are well in advance of 95 per cent even for people with cirrhosis and failed treatments in the past. We can also offer these treatments in both pre- and post-transplant settings. Previously we have had problems with treatment tolerance."
As recently as 2013, doctors in Northern Ireland were using pegylated interferon and ribavirin for all genotypes.
"We had been using that since 2004 and it had a success rate [in] genotype 1 of 40-to-50 per cent. We were getting better success rates for genotypes 2 and 3, around 80 per cent, and for many years we thought that was fantastic until the new treatments came along.
"In 2014, we started using the first direct-acting antivirals in combination with pegylated interferon and ribavirin in improving success rates with genotype 1."
Ground-breaking
The first use of sofosbuvir was in 2015, which Dr McDougall described as "a ground-breaking moment in the treatment of hepatitis C".
Sofosbuvir/ledipasvir (Harvoni) and ombitasvir/paritaprevir/ritonavir +/- dasabuvir (Viekirax +/- Exviera) became available at around the same time for genotypes 1 and 4.
"Within the past couple of months, since October 2016, we have approval for Zepatier, which is available for genotypes 1 and 4. Epclusa has been available since January of this year for genotypes 1 through 6."
He added that NICE guidelines still recommend interferon as the first-line drug in patients who have never been treated before and have exhibited tolerance. However, most patients are not disposed to interferon treatment.
"Through these new treatments we can individualise therapies. Some of the treatments are suitable for renal impairment," explained Dr McDougall. However, he warned that a small number of patients do not succeed on these treatments.
Another challenge will be finding the hepatitis C patients who have not presented. Every year, roughly 100 cases are detected by the regional virus lab, however, only around 60 are being seen in the Royal Victoria Hospital's clinic.
Primary care
Dr McDougall said treatment delivery is "going to remain a problem". While it has been suggested that treatment should be performed in primary care, following advances in available medication, Dr McDougall disagreed.
"I think one of the successes of our own unit is that we have two nurse specialists and a specialist pharmacist. They are the ones that make our treatment a success by making sure we have excellent compliance and dealing with any interactions. So I think this is definitely something that should still be done in specialist centres."
Despite hopes that it will soon be eradicated, hepatitis C will remain a challenge for many years, especially as patients are reluctant to come forward for treatment.
"Eradication may be something for the future," he said.
This reluctance to attend for treatment was also identified in one of the oral presentations, delivered by Dr Nadeem Iqbal, Department of Gastroenterology and Hepatology, MMUH.
The study found that a large number of HCV positive patients that do not attend the hepatology service qualify for DAAs. As part of the study, they performed Fibroscan (FS) on sequential clients receiving methadone in the six larger Dublin drug treatment centres, regardless of their HCV status. Clients were also asked about alcohol intake and grouped as abstinent or not abstinent.
"Within this group [HCV positive patients not attending the hepatology service] there are significant numbers of patients at high risk of decompensation. Ongoing alcohol use is associated with a significantly high FS score," the study concluded.
Liver transplant patients achieving normal life expectancy
Many liver transplant patients are now achieving a normal life expectancy, the British and Irish Gastroenterology (BIG) Meeting in Belfast was informed. These patients are now living 20-25 years post-transplant, explained Prof John O'Grady, Professor of Hepatology at King's College Hospital, London. Prof O'Grady was delivering a talk on when to refer for a liver transplant and on common post-transplant complications.
The majority of liver transplant patients (60-65 per cent) will have end-stage liver disease with some clinical complications of that condition, Prof O'Grady explained. A further 10-12 per cent are transplanted for malignancy, which is almost exclusively as a result of hepatocellular carcinoma.
Prof John O'Grady
A shrinking percentage of transplants are for acute liver failure. This figure has halved in the US and the UK over the last five years.
MELD
Selection is determined in part by cirrhosis severity scores and Model for End-stage Liver Disease (MELD) is the prototype in this respect, he added. However, the way in which organs are allocated is about to change.
"At present, organs are allocated to a centre and then the decision is made within the centre on who will receive that organ," said Prof O'Grady, a graduate of NUI Galway.
In terms of who will benefit from a transplant, a MELD score of 16 has now been accepted.
"If you have a MELD score of below 16 you are not likely to benefit from a liver transplant. This is becoming the unofficial demarcation point."
For hepatologists, looking at a patient's co-morbidities is the single biggest aspect of their work, he said. It is also essential that an individual patient is sufficiently healthy to recover from the transplant and to benefit from it for at least five years.
"We accept 77 per cent of patients that we assess for transplantation and 23 per cent are turned down. Most of those turned down are under the banner of relative contraindication."
These factors include BMI, cardiovascular and respiratory disease, and physiology scores. However, it would be unusual for one co-morbidity to be the reason why a patient is declined.
"We're increasingly looking at the nutritional status and particularly the functional status in a stressed situation," outlined Prof O'Grady.
However, most of the information is gleaned from cardiopulmonary exercise tests – the standard for all patients and not just those in a high-risk category.
Inconsistency
But there is no consistency at the point at which the patient is deemed unsuitable, Prof O'Grady said. A patient declined in one centre could be accepted in another, he added.
"Alcohol is a thorny issue and still represents about 30 to 32 per cent of our transplant activity in the UK. Last year, there were more than 900 [liver] transplants between seven centres."
Regarding alcohol, there are two hot issues, Prof O'Grady said. New guidelines have been agreed which have reduced the abstinence period prior to assessment from six months to three months.
"So it is now legitimate to consider someone for transplant at three months."
The second issue is on whether people with acute alcoholic hepatitis should receive a transplantation. "We have had the clinical service evaluation for this indication in five centres for four years and not a single patient has been transplanted.
"That protocol is now being revised to see if it can be loosened up in a way that will allow young people who have not had the previous episode of liver disease due to alcohol be considered and successfully treated."
He added that these patients only reflect about 4 per cent of patients in hospital with acute alcoholic hepatitis.
HCC
Another area discussed is how clinicians assess patients with hepatocellular carcinoma (HCC).
"We have been operating within the very rigid Milan criteria for some time, which is very specific about the number and size of tumours that are permissible.
"Increasingly, we are looking at how the patient responds to treatment. If there is a very good response to treatment, they can now be down-staged into criteria that will allow for transplant, again this is a clinical service evaluation actively ongoing in the UK."
There are many complications regarding liver transplantation, including how the new liver responds to the new environment. According to Prof O'Grady, there are two chief issues.
There is primary non-function where the transplanted organ fails. This represents about a 2-3 per cent risk of the transplantation. However, while some of the risk factors are understood, others are not.
"Of more relevance is what we call 'early graft dysfunction', where an organ does not work perfectly from the beginning."
The incidence rate is in the order of 25-28 per cent and can set the stage for a liver that can ultimately fail.
In order to achieve a successful liver transplantation, immunological stability is essential. Acute cellular rejection in the first 10 days after the transplantation is a relatively benign event and occurs in about 20-25 per cent of patients.
"Over time we have become more relaxed about the way we immunosuppress our patients, particularly in trying to reduce exposures to CNIs [calcineurin inhibitors], which ultimately cause renal dysfunction.
"For the last five to eight years we have had exceptionally good survival rates with very low steroid resistant rejections."
He described the immunosuppression drugs as perfectly adequate, but the focus was to be to try and reduce toxicity.
"We are revising our immunosuppression strategies to at least a two-pronged approach. This partly involves picking out the younger patients with autoimmune disease for a more intense maintenance strategy than older patients."
Much of a hepatologist's time is spent looking at the complications of immunosuppression drugs, he added. These include toxicity, cardiovascular disease and hypertension.
Post-transplant
However, despite advances, the Achilles' heel of liver transplantation in 2017 is exactly what it was in 1985 – biliary tree. Recurrent disease is also an issue in hepatitis C patients.
"DAAs [direct-acting antivirals] are performing exceptionally well in post-transplant patients. There is nothing really to differentiate a transplant patient from a non-transplant patient, but there are some issues as to whether these patients should receive DAAs in the context of the transplant decision."
However, their very effectiveness can create problems for both patients and clinicians; the so-called 'MELD purgatory'.
"Should patients with hepatitis C cirrhosis be treated before their transplant?" Prof O'Grady asked. "In terms of efficacy, a MELD score of around 26 indicates who should and shouldn't.
"Someone on the list with a MELD score of 29 is given DAAs. This brings them down to a MELD score of 23. They improve but they're not great and the threshold for getting an organ in that area is 28. So you've made them a little bit better, but you've eliminated their chances of getting an early transplant."
For patients with HCC, there is increasingly an appetite to use hepatitis C positive organs in hepatitis C positive patients.
"If HCC brings urgency to these decisions, then why not leave the patient untreated and treat the transplanted organ after transplantation."
Unfortunately, though, clinicians are a long way from solving the problem of biliary strictures.
Responding to a question from the audience, Prof O'Grady encouraged doctors to refer patients, who they believe might be suitable, to a transplant list.
"I think we do need to be turning down patients. If we're not then, clearly, enough are not being considered," he concluded.
Three deaths per day due to alcohol, meeting told
The drinks industry should not be involved in formulating public health policy, the President of the RCPI Prof Frank Murray has said.
Speaking at the recent British and Irish Gastroenterology (BIG) Meeting in Belfast, Prof Murray said measures such as the Drinkaware campaign do not work. Drinkaware has proven controversial due to the fact that it is funded by the alcohol industry.
"I don't think [the industry] should have any voice in alcohol policy and the WHO [World Health Organisation] says that it should have no role in determining health policy," Prof Murray told the Belfast meeting.
Prof Frank Murray
"The alcohol industry is the biggest single opposition I see in terms of making progress. It is incredibly powerful, lobbies like mad, and does not want to change anything about the status quo.
"They put forward all sorts of solutions we know don't work, like websites and education. I think to effect change we can't do it with the alcohol industry, we've got to do it with the politicians."
Organisations that represent medical professionals such as the Irish Society of Gastroenterology and the RCPI can help take the fight forward, he said. "What we really need to do is turn off the tap of cheap alcohol," added Prof Murray.
Due to availability and pricing, Ireland changed from being a low alcohol consumption country in the early 1960s.
"Since that time we have had a threefold increase, which has sort of plateaued now," said Prof Murray, a Consultant Gastroenterologist at Beaumont Hospital, Dublin. "But we drink way more than the UK."
Conversely, as Ireland has increased its consumption, France and Italy have dramatically cut their intake by around 50 to 60 per cent, he added. This has left Ireland as second only to Austria in terms of binge drinking.
"So we are way out of line with our continental colleagues and I would argue that we have a failed social experiment with the liberal use of alcohol in Ireland. The average drinker in Ireland is drinking 150 bottles of wine per year," he said.
"Unfortunately we have a deserved reputation for heavy drinking. The majority of people in Ireland who use alcohol – 54 per cent – drink in a hazardous or harmful way and the consequences of that are obvious."
There is also widespread underage drinking, which is far worse than in the UK.
Due to the increase in consumption, there has been a "tidal wave" in the number of people presenting with and dying from liver failure, added Prof Murray. Between the mid-90s and today, the recorded rates of deaths from cirrhosis in Ireland have tripled.
"In Ireland now we have 1,000 deaths per year from alcohol, three deaths per day. That's a huge number, it's six or seven times the number of people dying on the roads and yet there's very little outcry about it," said Prof Murray.
"That is something I think is really terrible and we should make more noise. I think we've given the alcohol industry a very easy time."
These deaths are also frequently not recognised as being due to alcohol, he added.
"One-in-10 breast cancer deaths and most ENT cancers are associated with alcohol use. The liver deaths we know are obviously related, but a lot of the deaths that are due to alcohol are much more subtle."
The RCPI has been advocating to Government for legislation to reduce alcohol-related harm. This has allowed doctors to become a "thorn in the side of the alcohol industry", Prof Murray told the meeting.
"I am pleased to say that in the Republic we now have the Public Health (Alcohol) Bill. This is critical as it now categorises alcohol as a health issue and not simply as an economic one."
Prof Murray said minimum unit pricing for alcohol is the most important aspect of the Bill. He said there is huge opposition from the alcohol industry, which is lobbying intensely.
Gastroparesis term is major problem for clinicians in the US
The term gastroparesis is a major problem for clinicians in the US while so called 'leaky gut' syndrome is a gross oversimplification of a complex process, Prof Eamonn Quigley told the British and Irish Gastroenterology (BIG) meeting.
Prof Quigley is Chief of the Gastroenterology and Hepatology Division at Methodist Hospital, Texas Medical Centre, Houston, US. He is also a former Dean of the Medical School at University College Cork.
Major overlap exists between gastroparesis and the functional dyspepsia subtype, postprandial distress syndrome, Prof Quigley explained.
Furthermore, the correlation between delayed emptying symptom patterns or severity in gastroparesis is modest and the stability of delayed emptying over time is poor.
"I think the gastric emptying test is a highly dangerous test unless you tread carefully," Prof Quigley said.
Other pathophysiological mechanisms such as hypersensitivity or impaired accommodation may also underlie symptoms in patients with poorly controlled gastroparesis, he added.
During his talk, Prof Quigley took a number of issues with the term gastroparesis, saying it is a "disease that is created out of nothing for most of these patients". Defined as a syndrome of objectively delayed gastric emptying in the absence of mechanical obstruction, its symptoms such as nausea, retching, vomiting and inability to finish a meal, are non-specific.
"That's where the problems begin and largely end," he said.
The definition is also dependent on demonstrating delayed gastric emptying and secondly on having appropriate symptoms. Both of these are problematic, he said.
"There are many ways to measure gastric emptying, many of which have not been adequately validated. There have been many studies which say some patients get better symptomatically but nothing happens to gastric emptying. Contrarily there are many drugs out there which are great at accelerating gastric emptying but do nothing to improve symptoms with so-called gastroparesis or dyspepsia."
He cautioned colleagues to be very hesitant to use the term, as once it is applied it will not be removed.
In the US, when the patient gets this label they begin on an inexorable path, which includes multiple prokinetics, gastric electrical stimulation, surgery, total parenteral nutrition and opiates.
He added that a 2011 study by Pasricha PJ et al in Clinical Gastroenterology "virtually disproves the whole concept of gastroparesis". The authors examined 319 patients with delayed emptying, defined by the results of a standardised, low-fat meal and 106 with normal gastric emptying.
The authors concluded that patients with nausea and vomiting with normal gastric emptying represent a significant medical problem and are, for the most part, indistinguishable from those with gastroparesis. This syndrome is not categorised in the medical literature and it might be a separate clinical entity, they added.
"What they showed basically is that there is no correlation between symptoms between the two groups. They had the same symptoms whether they had delayed emptying or normal emptying," he said. "There was also no difference in a lot of other factors. Interestingly anxiety scores were higher in those with delayed gastric emptying."
He advised colleagues that if a patient presents with symptoms and delayed gastric emptying, they must ask themselves if gastric emptying is relevant.
Prof Quigley, who spoke on testing for functional gut disorders, mentioned that there has been significant improvements.
High Resolution Manometry (HRM) and EndoFLIP (endolumenal functional lumen imaging probe) had significantly advanced understanding of oesophageal motility and its management, he said.
He added that the description of idiopathic bile acid diarrhoea (IBAD) has been a major step forward and that there was a possibility that serology, microbiota and genomics may find new subsets and predict prognosis and therapies.
However, he reiterated that gastric emptying studies may cause confusion and rarely help patient management. Furthermore, the 'leaky gut' concept, which he said was a North American and to some extent European epidemic, was a gross oversimplification of a complex process.