You are reading 1 of 2 free-access articles allowed for 30 days
Bridging the gap between primary and secondary care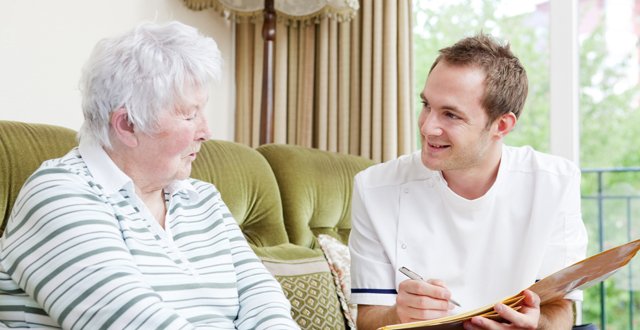 A fragmented relationship between primary and secondary care has been described in a new study published by Medisec and undertaken in collaboration with UL Hospitals Group and GP practices and pharmacies in the mid-west.
The report, titled Risk Management and Quality Improvement Strategies for Patients and Healthcare Professionals in Primary and Secondary Care, was led by Dr John Kennedy, Group Chief Clinical Director at UL Hospitals Group. It was exclusively obtained by the Medical Independent (MI).
The main aim of the study was to determine key areas of risk in the interaction between hospitals, GPs and pharmacists at the points of patient admission and discharge from hospital.
The sample of 26 healthcare professionals in the study included five hospital consultants, five hospital doctors (three SHOs and two registrars), five GPs, one hospital pharmacist, three community pharmacists, four hospital nurses, one practice nurse, one hospital administrator and one general practice manager. There was also a focus group with patients (n=4) from primary and secondary care.
According to the report, medication error was the predominant risk highlighted by healthcare professional participants (58 per cent, n=15). This risk was apparent both on referral to and discharge from hospital. The report found that patients may present to the emergency department (ED) without any medication list or with medication lists from their GP that were not up-to-date. This was "further complicated" when hospital doctors transcribed the patient's medication list directly from the GP referral letter, it reported.
Discrepancies in medication lists pre- and post-discharge was a "common problem", and GPs experienced challenges in terms of "trying to reconcile patient medication lists in the absence of relevant information regarding medication changes on the discharge letter".
Referral pathways
On the matter of inappropriate referral pathways, the report found that healthcare professionals working in Model 2 hospitals felt "under pressure" to treat complex patients without sufficient professional expertise or resources. "Furthermore, when patients presented to the medical assessment unit (MAU) or the local injuries unit (LIU) with conditions that were outside of their criteria, staff members were under pressure to contact hospital doctors in larger hospitals to make appropriate referrals," it stated.
Twelve participants (46 per cent) described the relationship between primary and secondary care as being 'very negative'.
According to the report, the relationship appeared to be more positive between Model 2 hospitals and GPs. The key facilitators to such positive relationships included GPs having a contact person in the hospital for referrals, and hospital doctors being able to access GPs via telephone to follow-up on any queries.
One GP participant referred to secondary care as "dysfunctional", while a consultant participant remarked that both elements saw themselves as "totally independent".
Contributory factors to a negative relationship included inadequate transfer of information, poor communication links and resource issues.
A key area of concern was complex referral pathways. Some healthcare professionals felt that GPs were not using the MAU and the LIU efficiently, thereby contributing to unnecessary overcrowding in the ED in larger hospitals.
"However, some GPs described the barriers they experienced when trying to refer patients to the MAU and felt that it was not a feasible solution to the current problem regarding hospital resource issues."
One GP in the study commented: "Well, there is supposed to be an MAU, but that is a load of nonsense, it is absolute rubbish, they have four for the whole area… you would want to be in the whole of your health, they have strict criteria… "
GPs referred to the 'lack of clarity' on discharge letters with regard to medication changes, clinical information, tests performed in the hospital, test results, etc
GP letters
Inaccurate or limited GP referral letters were described as a key issue among participants (54 per cent, n=14). The main problems with GP referral letters included: no or limited patient history; medication lists that were not up-to-date; and poorly hand-written GP referral letters were also highlighted as a key concern among six (24 per cent) of the participants.
Most participants agreed that a standardised referral form would be beneficial. However, it was reported that uptake of current initiatives to use referral forms was low. "Furthermore, when electronic referral forms were sent to the hospital, they were printed off, therefore reverting to paper-based practices."
Some 15 participants (58 per cent) identified no discharge letters or limited discharge letters as a major issue. "The continued use of paper-based practices in the hospital resulted in discharge summaries that were often very limited in information and in some cases illegible," stated the report. "When patients were discharged out-of-hours, GPs were often waiting up to two weeks before they received the discharge letter, however, patients presented with their prescription in the absence of any background information from the hospital."
GPs referred to the "lack of clarity" on discharge letters with regard to medication changes, clinical information, tests performed in the hospital, test results, etc.
"Furthermore, some hospital doctors do not leave their contact information on discharge letters and prescriptions, posing further difficulties for GP and community pharmacists to follow-up on any queries."
IT
On the issue of IT, the report noted that most general practices worked on a paperless system. However, IT systems in the hospital were lacking or incompatible with systems used in primary care.
In addition to syncing IT systems, participants (35 per cent, n=9) also advocated the benefits of having an electronic patient record (EPR), where immediate access to patient data would "facilitate information-sharing across the healthcare sectors, particularly during out-of-hours admissions to the ED or for GPs and community pharmacists who may need to query patient medication changes post-discharge".
Participants described international practices which facilitated links between healthcare professionals. These included direct phone contact to the relevant hospital department, having the hospital pharmacists linking in with patients prior to discharge, basing GPs in the ED and having IT-based contact between GPs and hospital doctors.
The main barriers experienced by patients during their transition between primary and secondary care included: waiting time, lack of information, and delayed diagnosis. In some cases, patients were "left in the dark" about test results and their GPs had not received any sufficient information from the hospital either.
All of the (patient) participants felt more empowered when they received information regarding their own healthcare and, for some, it made them less fearful about their diagnosis.
Among the report's recommendations was electronic information-sharing practices that could be synchronised across primary and secondary healthcare settings, in order to decrease the risk of medication error.
Additionally, it found that more resources were required in facilities such as MAUs, acute MAUs, LIUs and the surgical assessment units, to help avoid inappropriate ED referrals.
Increasing the number of hospital pharmacists at ward level and "encouraging more collaboration" with other healthcare professionals in primary and secondary care could reduce the risk of medication error, the report proposed.
EPR
A particularly interesting recommendation was for patients to be encouraged to become more proactive in their own healthcare, especially in respect of keeping a personal health record.
Meanwhile, the report recommended that healthcare professionals be supported in respect of opportunities for collaboration. It stated: "GPs need protected time to engage in discussion forums/educational seminars with healthcare professionals from secondary care."
Current web-based communication initiatives between consultants and GPs require "further support and development given the existence now of the secure email system".
The report also proposed standardised referral and discharge forms.
Medisec, which published the report, is a primary indemnity provider for over 1,500 GPs in Ireland. The study's steering committee included clinicians and representatives of patients, the Medical Council, HIQA and the State Claims Agency.