You are reading 1 of 2 free-access articles allowed for 30 days
Bridge over troubled borders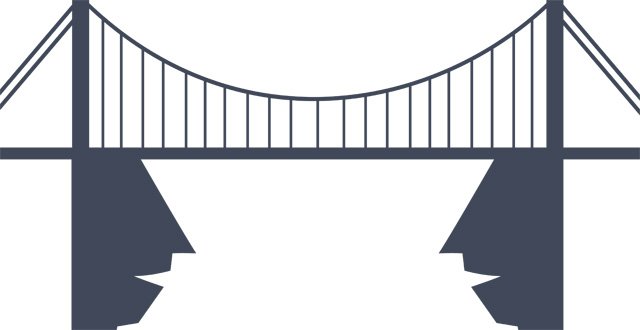 On a trip across the border last month, Minister for Health Leo Varadkar tweeted that health cooperation was one of the "unsung successes" of the Good Friday Agreement.
The Minister was visiting the site of Altnagelvin Hospital in Derry to review progress on the construction of the new Radiotherapy Unit.
Those who encourage practical co-operation across the border on health matters can point to projects such as those at this hospital.
"Altnagelvin Radiotherapy Unit will significantly improve access to radiation oncology services right across the West Ulster region, on both sides of the border," Minister Varadkar said.
"Among the beneficiaries are people living in Co Donegal and surrounding areas. It will provide high-quality services on their doorstep, on a par with those provided in the Northern Ireland Cancer Centre in Belfast."
The unit is due to be fully operational in autumn 2016. The HSE will provide one-third of the capital funding for the unit, subject to a maximum of €19 million. In all, the unit will treat about 1,500 patients per year, of which 385 will be from the Republic. A Department of Health spokesperson tells the Medical Independent (MI) the HSE will pay approximately €3.22 million per annum for services.
Judging by his statement, Minister Varadkar's vision for all-island healthcare goes beyond Derry's historical walls.
"People from Donegal will soon benefit from state-of-the-art treatments for cancer and heart attack closer to home in Derry," continued the Minister. "At the same time, children from the North can have specialist heart surgery in Dublin and adults from south of the border can access deep brain stimulation (DBS) treatments in Belfast. There is even more scope for new exciting areas of future co-operation."
This final message from the Minister will be welcomed by many, as there have been some concerns expressed in recent years about the pace of cross-border collaboration.
On a broader front, the subject of rare diseases has been discussed as a bilateral issue at the North-South Ministerial Council
Writing in The Irish Times in early 2012, the then director of the Centre for Cross Border Studies Mr Andy Pollak warned that the "turning away from the North and North-South co-operation can be seen in every sector," including health.
Current director of the Centre Ms Ruth Taillon says much good work has gone into North-South co-operation. Talking to MI, she also has positive words to say about the work of the cross-border partnership group Co-operation and Working Together (CAWT) and some of the practical initiatives taken, such as those at Altnagelvin Hospital.
However, she too sounds a more cautionary note, warning that the over-reliance on European funding for cross-border projects and the sometimes-slow pace of political support are significant concerns.
Border counties
But there has been a discernable development in the nature of North-South health co-operation over the last decade and more.
"Initially, North-South co-operation in health and social care services was primarily concerned with service provision in the border counties," says Ms Taillon.
"For instance, two early pilot projects were launched in the Derry/Letterkenny and Keady/Castleblaney catchment areas, the intended outcome of which was to inform decision-making on the provision of the GP services in border areas.
"However, in more recent years there have been collaborative developments on major public health issues, particularly health promotion, pandemic flu and other emergency planning areas, and health and social care services that are of relevance to the whole population of the island. Nevertheless, a high degree of North-South co-operation in the border area work continues to be undertaken to progress initiatives of mutual benefit."
CAWT is a partnership between the health and social care services in both jurisdictions and facilitates cross-border collaborative working in health and social care.
Politics is never too far away from 'practical' discussion about all-island healthcare, and these tensions have continued since the Good Friday Agreement
It is convinced that, despite tighter health budgets in both jurisdictions, interest in co-operation is on the rise.
"In Ireland, North and South, there is a growing interest in cross-border/all-island health and social care services co-operation where mutual advantage can be demonstrated," Ms Sadie Bergin, Communications and Corporate Governance Manager at CAWT, tells MI.
"This was not always the case in the past, reflecting both the complexity of health and social care services and the many barriers which may be encountered in attempting to put cross-jurisdictional arrangements in place."
Putting the political considerations to one side, the practical difficulties in co-ordinating both health systems can often be demanding. The universal and publicly-funded NHS terminates at the border, while on this side, the more mixed and complicated Irish health system does not infringe on the North.
"There are many players involved in this complex area," says Ms Bergin, "ranging from both Departments of Health in Ireland and Northern Ireland, including the North-South Ministerial Council, to the Health and Social Care Commissioning and Delivery Agencies in both jurisdictions — this includes the Health and Social Care Board, the Public Health Agency, the various Health and Social Care Trusts in Northern Ireland and the HSE in Ireland."
Opportunity
This perplexing mix of organisations can make the roll-out of cross-border health projects problematic. However, this does not seem to be such an issue in the area of public health.
Founded soon after the Good Friday Agreement, the Institute of Public Health in Ireland (IPH) promotes co-operation for public health both North and South.
Its Chief Executive, Mr Owen Metcalfe, has an interesting take on the divergent health systems on the island, regarding it less as a burden and more as an opportunity to learn.

Mr Owen Metcalfe, CEO, IPH
"Many of the threats to health are common both North and South. There is a lot to be gained by sharing how we are dealing with different issues," he tells MI.
"I think one of the things that really strike people about this is the opportunity for almost a natural experiment, given the two different jurisdictions. So if a policy is introduced in one area, you can track its effect and impact and we can really see what would happen if we transferred that to the other jurisdiction. So we can learn from one another, as long as we are communicating with one another."
However, Mr Metcalfe also has some concerns. He wants to see thinking about health on an all-island basis becoming a more routine part of project development, not something that is merely considered at the end.
"We've got to think of our neighbours as a place we can learn from in a more immediate sense. One of the first questions that we should be posing when we are developing any policy, or indeed projects for implementation, is 'what is going on in the North? Can we learn from there?'
"Sometimes you find that people are so concerned about their own patch that they don't think of that [looking across the border for lessons] as part and parcel of how they should do planning from an initial stage."
Ms Taillon from the Centre for Cross Border Studies feels that if projects are supported, challenges around boundaries can be overcome. "Gradually, clinical and other staff have shown that they are prepared to work 'out of jurisdiction' as part of a network," she says.
Many of the threats to health are common both North and South. There is a lot to be gained by sharing how we are dealing with different issues
"For example, the Oral and Maxillofacial Service in the North-West is provided by consultant surgeons based at Altnagelvin Hospital, Derry, but working within a network which enables them to provide services to a wider catchment area including Donegal, Sligo and Leitrim.
"Such North-South collaboration of this manner can help ensure the sustainability of specialist services in more rural areas. This practice demonstrates that a flexible approach to delivering services on a cross-border basis can ensure that even scarce specialist skills can be provided to populations on the periphery of each jurisdiction."
She adds that projects should be easy to assess in terms of progress and should involve patients more.
"Moving forward, collaborative projects, whether formal or informal, should identify specific quantifiable outcomes from the outset. Evidence suggests that a limitation has been the difficulty in providing generally applicable, quantifiable measures of success which would be robust in research terms, partly because the numbers involved in pilot initiatives are small and schemes were not designed to provide this.
"Furthermore, patients' views should be obtained to inform any future care pathways and service developments."
But the Centre is of the opinion that "there is a significant opportunity to work together to tackle the issues of mutual concern and bring benefits to both jurisdictions".
EU funding
Although some have raised concerns of an over-reliance on European funding (and that such funding may become increasingly difficult for smaller projects to access), EU money has and will continue to play an important role in the provision of much cross-border health delivery.
The CAWT partnership is currently preparing to submit an EU funding application "which, if successful," Ms Bergin tells MI, "will result in improved access to health and social services by patients and clients, particularly for people living in more rural border areas".
Over the last decade there have been two major EU cross-border funding programmes. Both have included a cross-border health theme. In the 2003 to 2008 period, a total of €10.45 million was invested in cross-border health via CAWT. In the 2009 to 2015 period, €30 million has been allocated to the CAWT partnership.
Ms Bergin and CAWT are optimistic about the future, despite the structural challenges involved.
"Despite the many differences between the two jurisdictions in Ireland and Northern Ireland, not only in health and social care but also in the political, legal, economic and social welfare systems, cross-border activity is happening and appears to be growing," says Ms Bergin.
"Some of the best examples of practical public sector cross-border cooperation are in the field of health and social care."
Working with the neighbours
Apart from the theory, there have been practical stories of cross-border work beyond that in Altnagelvin Hospital.
People from the South access deep brain stimulation (DBS) treatment in the Royal Victoria Hospital, following agreement by the HSE to fund treatment in Belfast in late 2014.
A total of six patients have, to date, received treatment in Belfast, a Department of Health spokesperson informs MI. However, there is still no full DBS service in Belfast.
"There is no formally agreed DBS service as yet at Belfast Health and Social Care Trust," a Belfast Trust spokesperson tells MI.
"Patients from RoI and NI requiring urgent battery replacements have been facilitated with agreement from HSCB [Health and Social Care Board] and the HSE. It is not yet clear when a formal service will commence, although discussions are at an advanced stage."
Minister Varadkar also recently highlighted the all-island co-ordination on specialist heart surgery.
"For the past seven years, there has been active co-operation between Northern Ireland and the Republic of Ireland in this area (paediatric congenital heart disease), with children coming from Northern Ireland for surgery in Our Lady Children's Hospital, Crumlin," says a Department spokesperson.
"These were primarily urgent cases. In 2013, 32 cases were dealt with in Crumlin Hospital. More recently, surgeons from Crumlin Hospital have travelled to Belfast regularly to provide surgical pre- and post-operative care services. The most complex cases from Belfast are sent to Great Britain (London and Birmingham). The number of children treated in 2014 was seven. Up to April 2015, a total of seven patients have also been treated.
"Each patient may have visited the hospital on more than one occasion, depending on the nature of their clinical needs. As the work of the CHD [Congenital Heart Disease] Network Board progresses and resources are put in place to support the recommended 'all-island' model of care, it is anticipated that the numbers from Northern Ireland receiving treatment will increase."
There has also been co-operation at many other levels, such as the creation of the Food Safety Promotion Board (or 'safefood'), a number of all-island suicide prevention initiatives, the All-Ireland Institute of Hospice and Palliative Care, as well as various all-Ireland conferences.
"On a broader front, the subject of rare diseases has been discussed as a bilateral issue at the North-South Ministerial Council and there is broad agreement in principle to identifying specialist areas for future rare disease collaboration and to develop these further," says Ms Bergin from CAWT.
The major public health policy framework in the South, Healthy Ireland, and the corresponding one from the North, Making Life Better, have much content in common, with some similar chronic illness goals and policy recommendations.
"I like to think we had some contribution to make there," says IPH Chief Executive Mr Owen Metcalfe. The IPH was involved as part of the development of both documents. "The idea that you get a bit of congruence across the patch is very helpful.
"Some (other) successes that have been done on an all-island basis are things like co-operation between the national cancer registries, research observatories and we have websites like theHealthwell.info, which is an all-island information website," he points out.
Politics or pragmatism?
On his recent trip to Altnagelvin Hospital in Derry, Minister Varadkar said that "we are an island of just over six million people and it makes sense to pool our resources to provide better healthcare for all our citizens".
This is a practical argument for all-island health co-operation. But as with anything to do with the border, there is also a political element to the Minister's comments.
Politics is never too far away from 'practical' discussion about all-island healthcare, and these tensions have continued since the Good Friday Agreement.
Increased collaboration may be perceived as lessening the importance of the border, something that some Unionist politicians have difficulties with. While in contrast, pushing as much North-South partnership as possible is something that pleases some Nationalists.
There are formal political institutions such as the North-South Ministerial Council (NSMC), which has brought together Executive Ministers in the respective Northern Ireland and the Irish Governments. There, ministers formally engage on cross-border issues under the auspices of the NSMC.
However, there is also more informal politics of a familiar historical kind that can often slow progress in building alliances North and South.
Undoubtedly, Sinn Féin plays a unique role in all of this. In government in the North, it is a significant opposition party in the South, with a policy agenda that emphasises the need for cross-border linkages.
Deputy Caoimhghín Ó Caoláin is a member of the North/South Inter-Parliamentary Association and also a member of the Oireachtas Health Committee. While cross-border health co-operation may have a practical aspect for Sinn Féin, it is also part of a wider political project.

Caoimhghín Ó Caoláin TD
"Further North-South co-operation in healthcare is needed. I am very hopeful that this will happen," says Deputy Ó Caoláin.
"I am also convinced that partition is inherently wasteful when it comes to the provision of health services. We are only now truly starting to address issues relating to cross-border emergency services.
"I believe that an all-island health service would better serve the needs of all who view this island as home."
Talk of partition being "inherently wasteful" is the sort of language that may make many Unionist politicians wary of ever-closer health ties, thus slowing the pace of cross-border work.
However, despite this, Deputy Ó Caoláin is hopeful of further developments.
"While there has been the expected reluctance from some individuals and parties towards cross-border co-operation, a number are beginning to see the benefits, on some matters at least," he says. "It is my hope that this co-operative experience will lead to a greater appreciation of an all-island approach to our shared challenges and problems."
Some Unionist suspicion at cross-border work will most likely continue, experts have told MI. However, it is also noted that the co-operation that has taken place so far, however limited, has often happened with a DUP Minister for Health in Stormont.
If difficulties remain in the North, cultivating cross-border health collaboration is an agenda supported by all parties in the Dáil.
"The Joint Committee identified North-South co-operation in the provision of the health service as a key priority in its 2015 Work Programme," Deputy Frank Feighan TD (Fine Gael), Chairman of the Joint Committee on the Implementation of the Good Friday Agreement, tells MI.
Minister Varadkar is due to be in front of the Committee on Thursday 28 May to "discuss the opportunities to enhance health service provision through North/South co-operation".
This newspaper understands that an informal meeting with "health service representative organisations" will take place before this official committee meeting, where issues around cross-border work can be discussed.
"The objective is to identify a limited number of concrete and feasible proposals where ideally, expertise and resource capacity are readily available," says Deputy Feighan.