You are reading 1 of 2 free-access articles allowed for 30 days
Brexit: A break for the border on healthcare?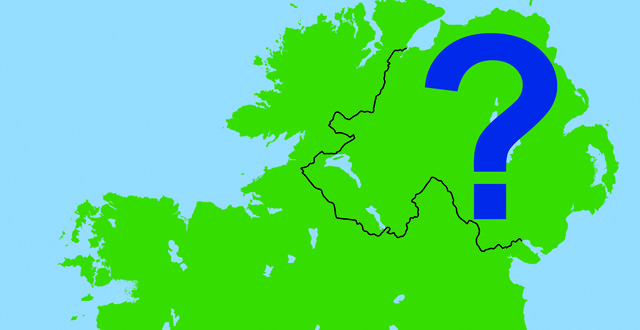 The UK's decision to leave the EU, due to take place at the end of March 2019, brings with it huge uncertainty for Irish patients and healthcare professionals. Changes brought about by Brexit will undoubtedly be felt in all areas of the healthcare system. Given Ireland's unique position whereby it shares a land-link with the departing member state, cross-border healthcare, which has seen huge improvements in recent years, is particularly at risk.
With many services and reciprocal arrangements now deeply embedded, if regulations change and a border is introduced in 2019, there are serious fears that vital improvements made to healthcare services in the border region could perish and cease to exist completely.
Border health
The IMO has warned that with 1.6 million people living in Ireland's border regions, the economic impact of Brexit will increase deprivation rates and isolation, with a consequent impact on the health of individuals in the border area.
According to Prof Trevor Duffy, Chair of the IMO International Affairs Committee, research shows that those living in border regions internationally have poorer health outcomes.
"… and it's been confirmed that people living in the border region here have poorer health outcomes," Prof Duffy told the Medical Independent (MI).
Prof Trevor Duffy, Chair, IMO International Affairs Committee
The mere reintroduction of a physical border, therefore, would have a negative impact on the health of residents, even before any changes to healthcare services occur.
It is also feared that a border would impede the free movement of patients, healthcare professionals and ambulances/emergency transport.
Earlier this year, the British Medical Association (BMA) warned that a 'hard border' could pose a risk to vital cross-border healthcare co-operation.
Dr John Woods, BMA Northern Ireland Council Chair, said Northern Ireland is too small to efficiently provide some smaller specialist services.
"There is a strong fear services could be disrupted, cancelled or there could be regulatory barriers that haven't been predicted that could get in the way and they could be as simple as the patient not being able to travel in a timely fashion, or they could be as unforeseen as perhaps what happens to the free movement of patient-related information across the border. We have a European agreement for data protection and information travelling. What happens to all of that?" said Prof Duffy.
Planning is required now to respond to these and other changes, Prof Duffy believes. He would like to see a dedicated task force established to ascertain what the issues are before they present problems for patients and healthcare professionals.
"I don't think we have a good handle on what the level of risk is at the moment," he advised.
CAWT
The long-established Co-operation and Working Together (CAWT) partnership between health and social care services in Ireland and Northern Ireland facilitates successful collaborative projects in healthcare in border regions, using funding from the EU INTERREG Programme.
Countless CAWT projects have resulted in long-term service-level agreements arising following pilot projects.
Prof Duffy cited ENT services in Cavan and Monaghan as one example of how CAWT has helped to improve cross-border healthcare.
The ENT service operates in agreement with healthcare workers in Enniskillen, Co Fermanagh, with services shared north and south of the border.
"That's a perfect example and it worked. It showed how the EU provided seed funding and supported its development. Patients benefited and it has now become a long-term reality," Prof Duffy said.
But under Brexit, its future remains in doubt amid fears many services could be disrupted or even cancelled, he warned.
In addition to EU-funded programmes of work, CAWT has taken forward some specific cross-border projects directly commissioned by the Departments of Health in Ireland and Northern Ireland.
Some examples of this work include Donegal patients accessing radiotherapy in Belfast City Hospital, cross-border emergency training and support for all-island work in the areas of alcohol and hidden harm.
CAWT has also worked on joint mental health protocols and dementia awareness training.
Major developments in all-Island and cross-border health services, including the North West Cancer Centre at Altnagelvin Area Hospital in Derry, and the emergency cardiology service for people in Donegal being provided by Altnagelvin have also been supported through CAWT.
Healthcare co-operation across EU states
The Cross-Border Directive (CBD) covers planned healthcare and allows Irish public patients access to care that they would have been entitled to in Ireland in another EU/European Economic Area (EEA) jurisdiction and to be reimbursed for that care by the HSE.
The European Health Insurance Card (EHIC) allows a carrier to access publicly-funded healthcare which becomes necessary when on a visit to another EEA country.
The HSE Treatment Abroad Scheme (TAS), where a person can apply to have treatment not available here to be carried out by a public healthcare provider in a different EEA state.
S1 allows EEA citizens who are insured by one state and living in another to get help with healthcare expenses. This would particularly apply to frontier or cross-border workers, workers posted in another EEA country and those who have retired to another EEA country.
Retired cross-border/frontier workers have special rights to continuation of treatment, in their insured state, to treatment which began before retirement, under regulation.
The Directive 2011/24/EU, under certain circumstances, enables a person to access healthcare in another state at their own expense and recoup costs up to the value of the equivalent treatment in their home state.
Congenital heart disease
According to an RCPI document on the Impact of Brexit on Health in Ireland, produced last year, Brexit could have a significant effect on the All-Island Paediatric Cardiac Surgery Programme. The Programme, in which the RCPI had a lead role and developed between Ireland and Northern Ireland, treats congenital heart disease and helps to ensure children have access to top-quality cardiac care.
"The Congenital Heart Disease Network is the first significant all-island model of clinical care, and works largely out of Our Lady's Children's Hospital, Crumlin, in partnership with the Royal Hospital, Belfast, in Northern Ireland, alongside the Mater Hospital in Dublin. The Network initially focused on treating children and young adults, before expanding to include adults as well," the document states.
"Other benefits of the service include an expanded database for research into congenital heart disease and an expanded range of medical services to reflect that fact that patients with congenital heart disease are now living much longer and fuller lives."
In addition, the new National Children's Hospital being built in Dublin is frequently pitched as "the national hospital for the island of Ireland, catering for children and young people in need of specialist and complex care". Will this be the case when it finally opens?
Free movement
The RCPI believes that as a result of Brexit, the funding provided to the NHS in Northern Ireland could decrease.
"This could potentially pose a threat to the already-pressurised healthcare system in the Republic if increasing numbers of people living in Northern Ireland decide to access services in the Republic," the College states in its Brexit document.
Brexit also presents obvious practical difficulties for training and standards, regulatory frameworks and the recruitment of doctors.
Speaking to MI, Monaghan GP Dr Seamus Clarke pointed out that along the border, the HSE National Ambulance Service (NAS) sometimes attends road traffic accidents in Northern Ireland. Will this change after Brexit?
Also, an arrangement currently exists whereby patients from south Armagh can be seen and treated at the NEDOC GP out-of-hours treatment centre in Castleblayney, Co Monaghan, instead of going to Newry. Will this continue after Brexit?
Many people may also not be aware of the fact that individuals working in Northern Ireland but resident in Ireland are entitled to a non-means-tested medical card, Dr Clarke noted.
The situation could also arise where Irish patients with medical prescriptions from doctors in Ireland can no longer access their prescription in Northern Ireland, as they can now. How will this affect patients?
"These are the questions nobody knows the answer to," Dr Clarke asserted.
It also remains to be seen how Irish patients travelling to the UK for medical treatment under various EU agreements will be affected.
The HSE's Treatment Abroad Scheme (TAS) allows a person to apply to have treatment by a public healthcare provider in a different European Economic Area (EEA) state.
According to the HSE, 91 per cent of patients availing of the TAS in 2015 travelled for treatment to England, Scotland, Northern Ireland or Wales.
The Cross-Border Directive also facilitates travel for medical treatment to other European countries (see panel). Northern Ireland and the UK are among the most popular destinations for people in the Republic availing of care under the Directive.
Unless a deal is reached to continue such arrangements, Brexit could mean many Irish patients will not be able to avail of medical treatment in Northern Ireland and the mainland UK in the same ways they have heretofore.
Clinical trials
Prof Duffy believes the operation of clinical trials could change in two ways post-Brexit.
Firstly, there is a potential that Ireland may become a more attractive site for pharmaceutical-sponsored drug trials due to possible regulatory difficulties conducting trials in the UK.
However, challenges with regard to Irish and British collaboration on clinical trials will emerge, Prof Duffy predicts.
"A lot of the time, but by no means all of the time, our natural collaborators are in the UK because of geography, because of personal training contact with individuals over the years or structurally in relation to universities. A lot of that natural collaboration happens with UK universities. That will present a difficulty for people whose traditional source of grant funding and development projects has followed a UK/Irish collaboration but again, there is undoubtedly an opportunity to look at Irish-European collaboration," he remarked.
Drug shortages
Mr Jeffrey Walsh, Joint Chairperson of Medicines for Ireland, an amalgamation of the memberships of Healthcare Enterprise Alliance and the Irish Generic Manufacturers Association, believes medicine shortages could worsen and have a negative impact on Irish patients under Brexit.
"Medicines shortages are already a major problem in Ireland. Right now, over 140 medicines are out of stock, numerous products have been discontinued and many international medicine manufacturers have opted not to supply particular products in the Irish market," Mr Walsh said.
"If exporting and importing into Ireland becomes costlier because of Brexit, then manufacturers may opt to supply only larger markets with higher medicine volumes, leading to increased medicine shortages."
The potential impact of Brexit on Ireland's medicines supply is currently a key focus for the Health Products Regulatory Authority (HPRA).
As part of its strategy to deal with the issue, last month the HPRA hosted a seminar in Dublin on safeguarding future medicine supplies post-Brexit.
The event, attended by over 300 representatives from the biopharma, med-tech and life sciences sector, sought to discuss the concerns of different stakeholder groups, given the unique context for Ireland in the Europe-wide medicine regulatory environment.
According to Dr Lorraine Nolan, Chief Executive, HPRA: "Whilst the eventual outcomes of the Brexit negotiations are unknown, what we do know is that there are potentially significant implications for Ireland with its shared market place with the UK. This, combined with the fact that Ireland is a small market, can place pressures on the availability of certain products for our market. The HPRA's priority is to ensure Irish patients will continue to have access to the medicines that they require post-Brexit… "
Dr Nolan said the HPRA has established an internal working group, which has already started planning for all possible eventualities and outcomes that may occur when the UK withdraws from the EU market. "It is our intention to regularly engage with industry representatives and individual companies to offer guidance and support to ensure the continued availability of their products to Irish patients. We have already begun surveying the industry in relation to their intentions regarding marketing their products post-Brexit and this is giving us very useful information for planning purposes."
The HPRA has also announced that it will increase its contribution to the European assessments of human and veterinary medicines, in conjunction with other European member states, in order to minimise the impact of the loss of the UK's significant contributions to the system.
Regardless of the nature of the final negotiated UK exit, the HPRA stated that it is imperative to maintain close links with the UK's medicines agencies in the future, given the close proximity of the two markets and the many shared stakeholder companies.
On the positive side, Minister for Health Simon Harris believes that Dublin would be the perfect new home for the European Medicines Agency (EMA). Ireland has now submitted its formal bid to relocate the EMA from London to Dublin.
Minister Harris said earlier this month: "The Government is satisfied that the Irish offer to host the EMA fully meets all the stated criteria and we are fully committed to ensuring that the EMA can continue to deliver, without interruption, an excellent service to citizens and industry in a post-Brexit Europe. We firmly believe that a move to Dublin will ensure that European citizens can continue to have access to safe, innovative medicines, and that the EMA retains its reputation for excellence in the global regulatory system."
As part of its offer, the Irish Government has undertaken to contract the services of relocation experts to assist EMA staff and their families to transition from London to Dublin. Three buildings have been identified from which the EMA may select its preferred option for a new headquarters. The Irish Government would also make a total contribution of €78 million over a 10-year period toward the expenses related to a new premises.
Radiotherapy project a 'great example of cross-border healthcare'
An innovative collaboration between Saolta University Healthcare Group (SUHG) and Altnagelvin Hospital, Derry, has meant many Irish patients in need of radiotherapy have been spared a four-hour drive to Galway for treatment.
Instead, via the new Galway Xperience Integrated Care Suite project, launched late last year, patients in the north west can be seen much closer to home in Derry.
Donegal cancer patient Mr Patrick McArdle is just one of many to benefit from the programme. His nearest oncology centre in Galway is a four-hour drive away, meaning that it would be impossible for him to return home every day after radiotherapy.
Without availing of treatment in Altnagelvin Hospital, he would have had to remain in Galway without his wife during the week and return home only at weekends — for eight weeks.
But the development of a system allowing his patient details to be shared between SUHG and Altnagelvin Hospital meant he was spared the stress of having to attend Galway for treatment.
"Any images from Northern Ireland that need to come back from their PACS will be available to us, so if patients have follow-up treatment or scans in Altnagelvin, we'll have all those images," Ms Gina Naughton, RIS/PCS System Administrator, University Hospital Galway, said.
It is unclear what impact Brexit will have on this arrangement.
Action
Minister Harris hosted an All-Island Civic Dialogue on the implications of Brexit for cross-border health co-operation last Friday, 8 September, in Dundalk.
Speaking at the event, Minister Harris reaffirmed his commitment to continued cross-border health co-operation, "because it is in the best interests of patients North and South."
The Minister said: "Ongoing stakeholder consultation is very important, as is ongoing negotiation. That is why that Ireland is negotiating as part of the EU27 and I am engaging with my EU counterparts. I am also engaging with my ministerial colleagues in the UK on ongoing co-operation and matters of interest in the area of health."
The Department of Health and its agencies have been conducting detailed analyses on the impacts of Brexit in the area of health and planning for a range of possible scenarios, according to a Department spokesperson.
"The Department is fully committed to preserving and protecting cross-border health co-operation and access to shared services. A key priority of the Department of Health in addressing the implications of Brexit is to ensure continuity of health services and to maintain current co-operation arrangements on a cross-border, all-island and Ireland-UK basis," said the spokesperson.
The Department of Health in Northern Ireland is also actively monitoring the situation.
"There are a number of EU schemes [through Regulation (EC) 883/2004 and Directive 2011/24/EU] which allow access to healthcare for EEA citizens and their families when they visit other EEA countries. These are in place to facilitate free movement of people within the EEA. We are working closely with colleagues in the rest of the UK to consider whether we wish to continue similar arrangements and if so, how these might work," said a spokesperson.
"As a result of agreements between the UK and Irish Governments, which are not related to the EU, costs of cross-border healthcare between the two countries are recovered on a formula rather than invoices, which in essence means that citizens do not need to present an EHIC [European Health Insurance Card] or S1 to receive medically-necessary treatment.
"The Department will continue to liaise with the Department of Health (RoI) through existing joint oversight arrangements to identify and address any potential impact on cross-border acute services."
A CAWT spokesperson confirmed that in the aftermath of the EU referendum result, the UK Treasury confirmed that EU structural and investment projects in Northern Ireland signed before the Chancellor's autumn statement would be funded, even if they continue after Brexit.
"Thus, EU INTERREG VA-funded projects will continue to be able to draw-down EU funding for the full project time period, which may overlap with the post-Brexit phase. Thus, appropriate assurances have been received in relation to the EU funding secured for this programme of approved initiatives," according to a CAWT spokesperson.
But it remains unknown what will occur when the time periods on current, approved projects runs out and whether or not further projects will commence.
Future
The IMO has called for a number of recommendations to be put in place to reduce the risks posed to Irish patients by Brexit.
It wants to see proactive and careful planning to ensure that collaboration in the area of healthcare continues and develops into the future.
The Organisation is also calling for the establishment of a cross-border committee to examine the impact of Brexit on existing and future cross-border health services and to ensure watertight agreements are in place for collaboration into the future.
Long-term cost and funding arrangements for current and future collaborative projects should be secured and mechanisms should be put in place to ensure that patients, ambulances and healthcare professionals in both jurisdictions can move in a timely manner across the border, it said.
Finally, regulatory bodies here and in the UK "should work closely together to ensure the recognition of qualifications and to facilitate the movement of medical and other healthcare professionals across jurisdictions, avoiding duplication of legal requirements", the Organisation stated.
The ICGP told MI that it does not wish to comment on Brexit at this point, as it is formulating its position, particularly relating to GPs working in the border areas.
Fears
There are real fears some cross-border services and arrangements could end as Brexit kicks in, Prof Duffy believes. The very significant current level of co-operation that exists North and South is not fully appreciated, he added.
"I think there is a real fear that nobody knows the depth of this and I know from talking to BMA colleagues regarding issues they have with healthcare in the UK and how Brexit might affect it. They say on a daily basis they are coming across more instances of healthcare activity in the UK that are dependent on European regulation and nobody has given it any consideration."
So while much discussion is taking place, it appears the only thing that is really clear at this stage is how unclear we are about how Irish healthcare services will be impacted by Brexit.
As Prof Duffy concluded: "There are instances that I'm not aware of, you're not aware of, and in two years' time nobody will have reflected on and all of a sudden it's in jeopardy and it's the patient who will lose."