You are reading 1 of 2 free-access articles allowed for 30 days
Biosimilars are 'here to stay'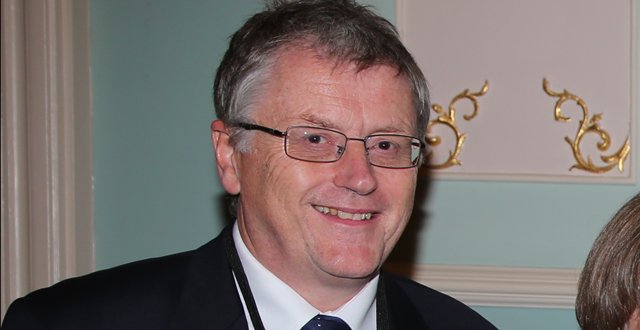 A special session on biologics generated many audience contributions, and a lively debate on the use of biosimilars, particularly their comparability/efficacy and the potentially significant cost savings.
Dr Brian Hassett, Principal Scientist, MSAT Analytical Sciences, Pfizer, outlined the background to biosimilars and the regulatory process they go through.
He explained that biological medicines have complex structures and as biosimilars are manufactured in living systems with inherent variability, biosimilar proteins cannot be identical to the corresponding originator protein.
However, biosimilars are highly similar to the reference product, notwithstanding minor differences in clinically-inactive components. To be an approved biosimilar, the product has to have no clinically-meaningful differences between the biological product and the reference product in terms of safety, efficacy, purity and potency of the product, Dr Hassett summarised.
Also speaking during the session, Prof Alexander MacGregor, rheumatologist and epidemiologist and member of the British Society for Rheumatology (BSR) Committee on Biosimilars, explained the UK position on biosimilars in rheumatology.
"There is a degree of wariness about these agents. Some of these are myths, a lack of understanding, and some of them are more rational considerations," he said, stressing that there are strict regulatory approval processes in place for these drugs, the same as for any medicines available in Europe.
Prof MacGregor pointed out that biologics are a significant cost to health systems and their usage continues to grow, with new indications and earlier treatment, and biosimilars can make significant savings.
The first biosimilars for RA, ankylosing spondylitis and psoriatic arthritis were introduced to the UK in February this year. The BSR has since published a formal guidance statement on biosimilars, "where we try to fill in the gaps from all the other bits of information from many sources to produce a clear steer to rheumatologists on how to use these drugs now," he told the meeting.
The BSR's biologics register for RA (BSRBR), which will provide long-term data, is now also recruiting patients who are prescribed the biosimilar drugs Inflectra and Remsima (both based on infliximab).
"The BSR strongly recommends that all patients starting or switching to biosimilars should be registered with the BSRBR to allow the capture of the same robust, systematic data on adverse effects that have been collected for the reference medicines. The data will ultimately allow clinicians and patients to make informed choices about treatment options," Prof MacGregor said, though he acknowledged that uptake has been poor to date.
Making a contribution from the floor during the Q&A session, Dr John Carey, Consultant Rheumatologist, University Hospital Galway, said that he switched to using biosimilars in his patients a year ago, even though he was happy with the reference products and had strong family pharmaceutical relationships.
"The robustness with which biosimilars are tested is far greater than the way batch-to-batch variations with reference products are tested… The bias is against them at the moment but I can't find one single scientific reason that would not make me switch — the price differential is large enough to justify the savings," he said.