You are reading 1 of 2 free-access articles allowed for 30 days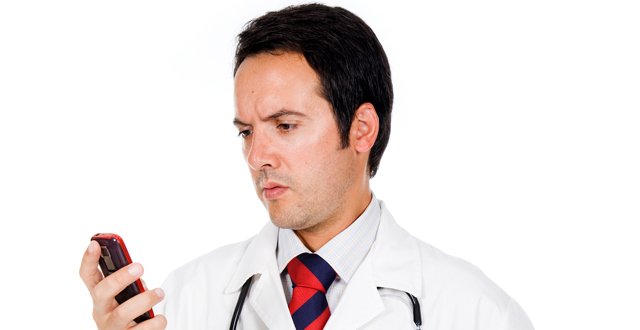 The dog was sick so I rang the vet on a Sunday evening. I first rang the office and got a mobile number from a voicemail. I duly rang the mobile number and that was when the trouble began. There was a couple of rings and then silence.
"Hello? Is this the emergency number for the vet?" No reply. I wasn't sure if I was talking to an answering machine or a wrong number. Then, just as I was about to hang up and dial again, I heard a curt "yes".
So I started to explain the situation. She wasn't the usual vet, and I didn't know her. I gave her my name and then I gave her the details about the dog. She didn't volunteer her name or talk at all. Just a glacial silence. When I ran out of steam she asked a few short questions, all of them leading questions, and calculated to get her out of actually having to see the dog. Then she summed up that it was probably nothing and that I should wait. And then a bit of safety netting: "If you really want me to see him, I will, but I don't think it necessary." By this stage I did not think it necessary either, because I had no faith in her, and though I had told her several times, the dog she called 'he' was a she.
I am glad to see that the Medical Council is not as worried as it used to be about 'failure to visit'. There was a time when that rule hung over a GP like the blade of a guillotine
So I rang the other vet. It could not have been more different.
She answered promptly, gave her name, got a thorough history and advised us to bring in the dog, who was admitted, treated and undoubtedly had her life saved.
I feel for the first vet. I was on a one-in-two in a country practice myself for nine years. She was only young, but if she wants to survive, she had better learn a thing or two about phone calls.
The nice people in Hot Topics, which is a publication that canny GPs look upon with great fondness, recommend that you take no less than seven minutes on a phone call to a patient. It might not take as long as this, but if it saves you an unnecessary visit or consultation, or stops you making a mistake, then seven minutes seem worth it.
You should clear your mind before you make the call. In the first vet's head, it was all about her. Maybe she was feeling stressed, or underpaid, or wanted to see Downton Abbey. I can empathise with all of that, but she shouldn't have let it cloud her judgment.
Few enough of us are good enough at acting to disguise insincerity, or impatience, or not giving a damn. Then you gather your facts and agree on a mutually-satisfying outcome.
I am glad to see that the Medical Council is not as worried as it used to be about 'failure to visit'. There was a time when that rule hung over a GP like the blade of a guillotine.
It was pretty silly when you think about it; if Mick had dropped a beer barrel on his foot, and you were 20 miles away and recommending an emergency ambulance, and the person on the phone was solemnly intoning, 'I would still like you to come out doctor', then you jolly well had to pop over.
You would usually pull up at the house to be told that you were too late and that the ambulance had left ages ago, or that they had called the doctor next door, and you can feck off.
I often arrived at a house call and suggested that the patient should go to hospital, and watched as they were merrily put in the car and driven off, passing my office door on the way. Then I would head back to a waiting room full of sick kids.
It seems more logical that the person who makes the decision, either to call an ambulance, send straight to hospital, bring straight in, go out or stay at home with an OTC medication should be the person with the experience. It is a simple matter of logistics, but to do this properly you need a clear head and a good grasp of the facts. If you are preoccupied with the quite justified thought that you should have gone to Melbourne with your mates, it cannot end well for anybody.
This is all very well, but when the GP manages the out-of-hours call from the patent successfully over the phone, all they get is satisfaction. You see, the clever people in the HSE who pay us don't think that a phone consultation is worthy of any kind of payment. You can talk all you like about negotiating a successful outcome and evaluating risk, about triage and red-flag symptoms, but to the HSE's PCRS you are standing in a hall cranking a handle and bawling instructions down a mouthpiece.
In my opinion, if you can get sued for it, then you should get paid for it.