You are reading 1 of 2 free-access articles allowed for 30 days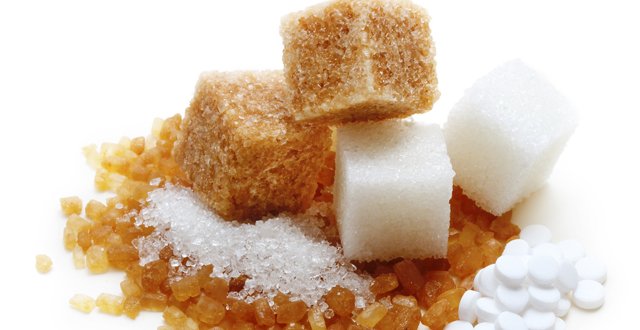 Obesity is "public health problem number one", according to Prof Donal O'Shea, Consultant Endocrinologist and Physician based in St Vincent's University Hospital and St Columcille's Hospital.
Prof O'Shea is in a position to know the serious challenges posed by obesity in Ireland. As first reported by the Medical independent (MI) last July, and officially announced in September, he is the first ever HSE Clinical Lead for Obesity.
The announcement of his appointment came a year after the Department of Health launched its A Healthy Weight for Ireland: Obesity Policy and Action Plan 2016 – 2025.
Speaking to MI less than a month after the introduction of the sugar-sweetened drinks (SSD) tax, Prof O'Shea said he was "thoroughly enjoying the role". However, he warned that if the first phase of the obesity action plan is not sufficiently funded in the upcoming estimates process he does not intend to stay long in the post (see news story, page 3).
In truth, Prof O'Shea's appointment last September was not a surprise. He has long been a strong advocate on obesity issues in medical and media forums. He has regularly appeared on RTÉ's popular show Operation Transformation.
He qualified from University College Dublin in 1989, moved to Hammersmith Hospital in London and was awarded a Wellcome Trust Training Fellowship to study how the brain controls appetite.
Sugar
Since 1999, he has been the lead clinician for a hospital-based multi-disciplinary obesity service, which includes bariatric surgery. In recent years he chaired the health impact assessment group on the potential benefits and harms of a SSD tax and he still co-chairs the RCPI Policy Group on Obesity.
The SSD tax was introduced at the beginning of last month and Prof O'Shea describes the new tax as "very important". He says the debate around it proved educational for the public in terms of asking questions such as, "Are young people in particular drinking too much liquid sugar?"
But he also notes the important political moment it represents.
"The food and drinks industry strongly opposed it," he tells MI.
"They lobbied incredibly strongly, but the Government pushed it over the line. It is the first fiscal policy measure that has actually become law, to deal with the obesity epidemic."
Prof Donal O'Shea
Prof O'Shea calls this epidemic "our public health problem number one" thus the SSD tax is a "massive moment".
However, he is cautious about its potential. "Now it's not going to work in isolation", he warns, "no single measure is going to deal with the obesity problem. We need now to evaluate its effectiveness."
On the positive side, Prof O'Shea notes that sugar levels dropped in some drinks as the industry reformulated their products to come under the new tax threshold. Worryingly, he adds "industry are already promoting sugar sweetened drinks special offers in supermarkets to try and pull a rug under the carpet of the tax.
"Their promotions over the next number of months are all geared up to heavily favour the 'buy one and get one free' of sugary drinks."
But on this topic the Clinical Lead for Obesity is full of praise for the "Government [who] stepped up to the plate to face down industry and all the lobbying.
"The tax will reduce the consumption of sugar sweetened drinks that will impact positively, particularly on children."
Lobbying
In recent months, public health advocates have continually raised concerns over the intense lobbying from the alcohol industry around the Public Health (Alcohol) Bill. Prof O'Shea says the issue is a live one in the area of obesity measures as well.
"Lobbying is massive in Ireland. It's huge in Europe," says Prof O'Shea who points to the example of the food and drinks industry opposition to the introduction of 'a traffic light labelling' system on food.
The industry lobbied in Europe "to the tune of multiple millions" to have the measures blocked, he says.
"The food and drinks industry have to do their job, you have to accept that. Their job is around profit and maintaining the status quo."
But if the SSD tax is such a big step forward, could other taxation policies be introduced to help in the fight against obesity?
Prof O'Shea says potentially, but he wants to see the results from the impact of the tax on consumers and others.
"You know we will have to wait and see how we evaluate the impact of the tax," he says.
"I think when you look at the way all high fat, high salt, high sugar foods are marketed to our kids, the idea that you would expand the tax to sweets, biscuits, more of these top-shelf foods, you know there is a logic to that.
"But I think it would be naïve to think you are going to tax your way out of the obesity epidemic."
Calorie posting
One measure that Prof O'Shea would like to see introduced as a "matter of urgency" is calorie posting on menu boards. This is something Government has indicated it will do, but so far the "legislative process is achingly slow".
"With calorie posting this is another good example of industry saying 'we will do it voluntarily'. But they are actually stalling.
"They are clearly not doing it on a voluntary basis, so they are trying to frustrate the legislative process.
"It is a measure [that works], where it has been introduced; 30 per cent of people who go into buy something have their choice influenced.
"You can ignore it if you want, 70 per cent will ignore, but 30 per cent making a positive health choice is massive. The other impact of this calorie posting is portion size. If you have a muffin that is at 437 calories it doesn't sell. So what you do is make it a 350 calorie muffin."
The HSE Clinical Lead for Obesity tells MI he is critical of promotional campaigns run by major fast food companies like McDonald's, which he believes target children. He is also on record as being opposed to the proposed sponsorship of a wing of the new National Children's Hospital by Ronald McDonald House, which is a charity connected to McDonald's.
Bariatric surgery
Since 1999, Prof O'Shea has been the lead clinician in an obesity service that includes bariatric surgery.
He sees this surgery as an important aspect of dealing with the obesity epidemic, but he warns not enough is being done in Ireland.
"It's historically underfunded. We are doing a miniscule [amount of] bariatric surgery," he tells MI.
"In France, they do 800 operations per million of population, that's the high end. The Scandinavian countries do 200 operations per million of their population. Last year in Ireland we did 12 operations per million of our population. At the moment bariatric surgery is the most effective treatment for extreme obesity."
Prof O'Shea promises he will knock on the doors of the Department of Finance to make his case.
"My next planned trip is to try and get into the Department of Finance, because they should be asking the Department of Health to make sure an active programme of bariatric surgery is going on," he says.
"It doesn't make any economic sense not to be doing it. Within two years the operation pays for itself in terms of reducing the cost of the medication that people are on. Also people can get back to work and then contribute to the tax base, etc.
"People with obesity are still actively discriminated against. It seems to be socially acceptable to do that. But we have now arrived at the situation where the evidence-base is so broad for the benefits of bariatric surgery."
Doctors
The medical profession has an important role to play in the obesity challenge, he adds.
"There is better awareness than there used to be [among doctors]," says Prof O'Shea.
"I find GPs are way more empathetic towards the obese individual than my hospital-based consultant colleagues. I'm not sure why that is.
"I think maybe it's because primary care physicians are dealing with the whole patient and they see that the obesity is impacting on every bit of their health profile, mental as well as physical.
"Whereas the orthopedic consultant will say 'go away and lose weight and then I will do your hip' or the cardiologist will say 'you're fat…you have to lose weight'. Just crazy stuff in 2018 when we understand the drivers of obesity better."
But despite the serious challenges Prof O'Shea says he is "enjoying the role".
"I am hopeful and I am enjoying trying to push it [obesity policy plan] over the line. Hopefully we will get there."