You are reading 1 of 2 free-access articles allowed for 30 days
Aspergillus was found in Beaumont Hospital's General Intensive Care Unit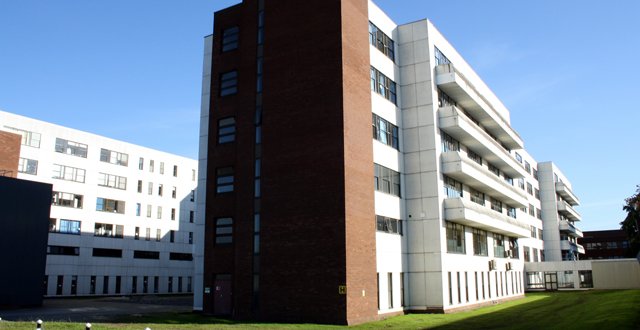 Aspergillus was identified in the General ICU, a spokesperson for Beaumont Hospital confirmed to MI.
"Two patients were treated as possible cases [of infection], as per the Irish and European guidelines. Following a risk assessment, no patients required follow-on treatment," said the spokesperson.
Aspergillus is a naturally-occurring airborne organism, which poses no health risk to most people. However, infection with invasive aspergillus can have serious consequences for immunocompromised patients.
The organism may be released into the air during construction or renovation activities.
Guidance from the Health Protection Surveillance Centre (HPSC) states: "Nosocomial outbreaks of invasive aspergillosis have become a well-recognised complication of construction, demolition or renovation activities in or near hospital wards accommodating immunocompromised patients. Nosocomial aspergillosis is a cause of severe illness and mortality in these patients."
Because of the "high mortality rate" associated with invasive aspergillosis in such patients, it is "essential to minimise these risks", states the guidance. Beaumont Hospital said it has guidelines for the prevention of infection with aspergillus, based on HPSC national guidelines.
Hospital renovations started in April 2015 and were completed in November 2015 and there is "no similar renovation work taking place at this time".
"Ongoing staff and construction worker education is provided," stated the hospital's spokesperson.
A "range of precautions in line with national guidelines" were taken to prevent dust from construction activities entering into patient care areas.
The spokesperson said surveillance continues as a standard process.
The issue of "aspergillus control" has been noted in a number of HIQA inspections of hospitals.
HIQA carried out an unannounced inspection of Letterkenny General Hospital in June 2015, when "extensive building works" were underway.
The Authority was "not assured" that the risk of invasive aspergillosis was being "fully managed in line with the Infection Prevention and Control Standards," its report noted.
There were no staff training records or patient information leaflets regarding aspergillus control provided at the time of the inspection or at the re-inspection in July.
The Authority's report on an unannounced inspection of Beaumont Hospital in August 2015 carried no reference to aspergillus control.