You are reading 1 of 2 free-access articles allowed for 30 days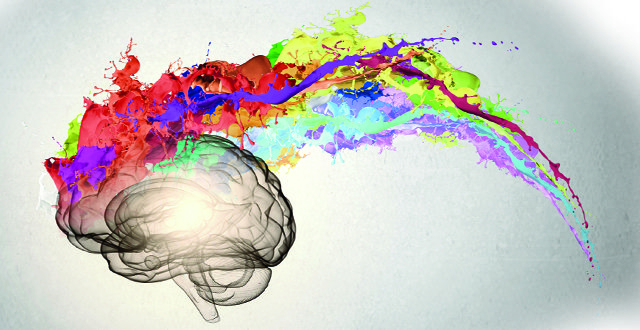 No longer regarded as something 'on the fringe', the role that art can play in health is now widely recognised.
Minister for Health Leo Varadkar told the Dáil in February that he was "aware of the clear evidence of the importance of art in health, wellness and wellbeing. Art therapy is frequently used in mental health services," but he added that he had "no specific plans in relation to policy development related to art" for Irish healthcare services.
However, over the last three decades, on both an international and national level, there has been growing awareness, research and policy development into the role the arts play in medical settings. The HSE has established pilot studies and a number of arts and health programmes.
Since the late 1990s, the Arts Council of Ireland has become increasingly involved in advocating for arts in healthcare. The Council published its first Arts and Heath Policy and Strategy in 2010 and its remit was due to come to a close at the beginning of this year.
"The current Arts Council Arts and Health Policy (and likewise the Arts Council's Arts and Cultural Diversity Policy) have been extended to the end of 2016," an Arts Council spokesperson tells the Medical Independent (MI).
"The Arts Council is currently working with the Health and Wellbeing Division at the HSE to explore the establishment of a formal framework to support the development of arts and health practice in Ireland.
"Research will be undertaken to examine what form such a framework might take and to consider the most strategic and effective options in this regard."
This newspaper has learned that the Arts Council is currently agreeing some text between the HSE and researchers at Trinity College about this framework.
But it is in the actual hospital wards where some of the most potent examples of art interacting with health can be found. Tallaght Hospital has been at the forefront of much of this development in Ireland.
Director for Arts and Health in Tallaght Hospital Dr Hilary Moss says that art in healthcare is very patient-focused.
"The central aim is to enhance the environments of patients and to support them in their journey through the hospital," she tells MI.
"We offer visual art workshops, we offer performances, and the aim of all of it is to make the place less frightening and less intimidating, to try to reduce that tension and to make them feel welcome.

The launch of The Healing Station
"And then at a slightly deeper level, to give people an opportunity to express themselves through art."
From her own experience in Tallaght Hospital, she has little doubt about the positive impact that arts can have on a patient's experience.
"When you offer somebody who can't speak or who are very confused the opportunity to paint or play music, it's really moving to see that sometimes people can use that as a way of expressing themselves. I don't think patients have ever been in doubt about its usefulness."
Dr Ronan Collins, Consultant in Geriatric and Stroke Medicine in Tallaght Hospital, Dublin, has seen at first hand the benefits of incorporating the arts into healthcare services.
"From a patient point of view, having art in hospital meets an important aspect in all our lives. I don't think just because you are in hospital that there shouldn't be some sort of aesthetic value to your experience," Dr Collins tells MI.
"I would have noticed when there are art projects running in the hospital, it certainly has improved people's moods. It also gave them a way to express emotions and worries. Being in hospital is very often an aesthetically-deprived environment."
Tallaght
The art projects at Tallaght Hospital have produced some notable work. The 2014 Annual Report of the National Centre for Arts and Health (NCAH), which is based in Tallaght, outlines a huge number of initiatives in a variety of artistic mediums that have been undertaken in recent years. For example, last month award-winning novelist Ms Anne Enright officially launched The Healing Station, by poet Mr Michael McCarthy, a collection from his work as Artist in Residence in Tallaght Hospital from 2012-2013. The poetry collection features responses to the lives and experiences of many patients and staff that Mr McCarthy worked with during his year of residency.

Participants in the Tallaght Hospital Arts Programme
Another example is when composer Mr Ian Wilson was funded by an Arts Council grant to work as composer-in-residence in the Stroke Unit in Tallaght Hospital, from September 2010 to November 2010.
This was the first time a composer was in residence in the hospital and the main aim was to present a new perspective of the experience of stroke through the medium of music and to bring greater understanding of this experience and the realities of living with stroke to the general public.
During this residency, Mr Wilson composed a new seven-movement composition called Bewitched, informed by and inspired by the nature and experience of stroke, stroke care and treatment. His work culminated in a successful mini-tour and performance of Bewitched by the Irish Chamber Orchestra with Soprano Deirdre Moynihan, with President Michael D Higgins in attendance at the Royal Irish Academy in March 2012. This work was later released as a CD.
The NCAH commissioned an independent evaluation of the impact of an artist's residency in a stroke unit, for patients and staff, the artist and their practice.
The overall conclusion from the findings of this evaluation was that the project was successful. The findings revealed that patients, staff and the composer benefitted from the residency on several levels and all of the project objectives were achieved.
International perspective
The Tallaght experience chimes with international perspectives. Ms Annette Ridenour is one of the original board members of the Society for the Arts in Healthcare in the United States. In 2009, she co-authored the book Transforming the Healthcare Experience through the Arts. The book provides the case for arts and healthcare, an overview of research and evaluation, best practices and award-winning case studies.
She has little doubt about the deep importance of art in healthcare.
"For the viewer [there is] a positive experience that helps them transcend from the stress of being in a healthcare environment to a deeper connection of wholeness," she tells MI.
"There are many qualities of good artwork that enable that transcendence; beauty, quality, mystery, discovery, surprise and humour are just a few."
However if patients' response has been positive, how has the wider medical profession reacted to the role of arts in healthcare?
From her experience in the US and elsewhere, does Ms Ridenour see important changes in the perspectives of clinicians?
"The role of the arts in healthcare is now more generally accepted, yet the understanding and following of the current research is not as widespread as you would expect," she says.
"Unfortunately, many collections are assembled without rigorous understanding and inappropriate or convenient artwork is purchased, missing the opportunity to engage in the power that intentional, original, vetted artwork can provide."
Dr Moss has been involved with the NCAH in Tallaght since its foundation in 2003. During that time, the wider medical world has become more understanding, although she adds that Tallaght Hospital has always been at the forefront.
"It was very much accepted in this hospital," she says.
"I think there were quite a few champions here; it was always very well received here. I think generally yes, there is probably more of an acceptance among the medical profession of the importance of quality of life, the extras, the adjunct therapies, I suppose.
"Overall, yes, I would say the evidence has improved as well. There is a whole load of research on, for example, the benefit of music for people with dementia. In those kinds of things there is a general awareness of the research.
"But I think it has always been popular with certain clinical groups. So if you have a palliative care patient, or a person with a complex neurological condition, I think everyone accepts there is more than just a medical solution, that they need other things as well. In those sorts of situations, I find clinical teams very open to it."
Dr Moss believes that the evidence for the benefits of arts in the wider field of healthcare is expanding, although maybe slowly.
"There is a growing evidence basis for the arts in healthcare," she says.
"But relative to other medical situations, it is pretty scarce and less rigorous.
"There is no denying that the body of evidence isn't as impressive as it would be for other medical research. The randomised, controlled trials element is limited; there are some studies, but not enough yet.
"But there is a growing body of evidence and huge amounts of anecdotal and qualitative evidence of the benefit."
With the developing body of research, the academic discipline of arts and health is also becoming increasingly respected.
"I think as an academic subject, it is much more established and acknowledged," she says.
"The arts in health, arts therapy and the medical humanities — those three fields are much more rigorous then they used to be and there is a much greater acceptance of them," says Dr Moss.
Professionalism
But with this growing body of research and academic professionalism, is it time for a professional register to be created of practitioners of arts therapy, for instance?
"I think as well, the professional registration of music and art therapists is making a big difference," she says.
"They still aren't professionally registered in Ireland, but they would be in many countries and that has added weight — so they are registered professions alongside speech therapy, physiotherapy. They aren't in Ireland yet, but I think that would be a huge step."
CORU, the Irish multi-profession health regulator, tells MI that it currently has no plans to take on the regulation of music and art therapists and would require a direction from the Minister to do so.
"At present, CORU is mandated to regulate 14 health and social care professions," says a spokesperson.
"The decision to regulate any further professions will be made by the Minister for Health, following consideration by his Department's Professional Regulatory Unit. The Regulatory Unit work with CORU when considering any proposed regulation of additional health and social care professions.
"If a decision is made by the Minister for CORU to regulate a profession, a change to the primary legislation governing the regulation of health and social care professionals will be required. No request has been made to CORU by the Professional Regulatory Unit to assess the regulation of Music and Art Therapists."

Ms Annette Ridenour
In the US, Ms Ridenour points out that the field is on one level very well established, but in terms of modern medicine, it does not have a long history.
"The field of arts in healthcare is ancient but not very old in relation to modern Western hospitals — about 30 years old," she tells MI.
"The first 15 years of the field was very formative, with lots of trial and error and modelling many of the practices after the corporate world, where collections of artwork were assembled in major medical institutions based on the quality of the artwork and not necessarily their healing qualities.
"The biggest change in the role of the arts in healthcare [is that it] piggybacked on realising that the physical environment played a role in health outcomes.
"This movement started in architecture and interior design about 25 years ago and started to play a strong contributing role in the arts about 15 years ago. This is when research on how the arts contribute to health outcomes started to be documented," Ms Ridenour explained.
Changing perceptions
An increasing number of doctors have a working understanding of the benefits of art projects in hospitals, Dr Collins believes.
"I think perceptions are gradually changing," he says.
"I suppose strictly speaking from the healthcare provider point of view, 'is art an essential?' It probably isn't an essential. But is it on the wish-for list? I think it definitely is on the wish-for list.
"I don't think it is probably a core essential in terms of healthcare provision. But I think increasingly we, as clinicians, would see the value of art in terms of the treatment of people in terms of allowing expressions of creativity, of allowing adaptation and reconciliation with what has happened to patients, and also in terms of giving them new focus and new optimism. All of that is part of holistic healthcare," Dr Collins comments.
The NCAH in Tallaght is leading the way in terms of the research in this field. "We have a research programme, we have the first PhD in arts and health here, which I did and completed last year," says Dr Moss.
"We run a professional development for artists working in healthcare settings. So we got an Arts Council grant to do the research and develop training for artists because there isn't any.
"We set up a course in Maynooth University, so our main national remit is professional development and research."
Art and healthcare around the country
There is a significant and growing number of programmes involving arts in healthcare across the country. While Tallaght Hospital is recognised as a leader in promoting art in healthcare, other hospitals have also established significant arts programmes.
For example, the Galway University Hospitals Arts Trust aims to explore the role of the arts in the promotion of healing and wellbeing through a multi-disciplinary arts programme in order to promote greater links between the hospital and the community.
"Programmes have included Poems for Patience — displayed throughout the waiting areas, and Art Angel, a programme of participatory art workshops in the paediatric and geriatric departments," according to the hospital.
In Munster, the Cork University Hospital Campus Arts Committee organises exhibitions, artists and musicians-in-residence programmes, and multidisciplinary participatory projects such as the Puppet Portal Project, garden design projects, community health projects such as the Amulet Project, and many more arts activities.
Detailed information regarding the arts and healthcare in Ireland can be accessed on www.artsandhealth.ie. This is a national arts and health website developed by the Waterford Healing Arts Trust (WHAT) and Create, the national development agency for collaborative arts in social and community contexts.
Does illness inspire creativity?
Understandably, much of the focus of art in health is on the benefits to patients. However, the experts MI spoke to also note a dynamic relationship between the artists and the healthcare setting. Hospitals, it seems, can be the source of an important creative dynamic between artists and patients.
"From the academic interest point of view, illness in general is one of the significant experiences of our life," says Dr Collins, "coming back to authors like Susan Sontag, who said that illness is a citizenship that most of us will attain at some stage in our lives."
Dr Collins says that significant moments in life often have a connection with creative forces. "Whether it is poetry about the birth of your child, or a big political event… so I was always aware that the healthcare setting would probably always be a powerful creative setting for an artist to be in."
'Illness in general is one of the significant experiences of our life'
He also believes that artistic expression can bring out different descriptions of illness, for example, what it is like to have a stroke or to live with dementia.
"So the arts projects I have been involved with in recent years have been largely about creating a narrative about some of the more important age-related illnesses like dementia, stroke and even Parkinson's disease, in cotemporary Irish music, literature and hopefully art soon."
It is not just the patients in Tallaght who gain from the experience of art projects, insists Dr Collins. It is also his experience that artists find the time in the wards to be helpful and inspirational in terms of their own creative processes.
"I think a lot of artists, once they have worked in the healthcare setting, can see how terribly powerful it is as a creative setting," says Dr Collins.
"You are confronted with so many stark and raw emotions and experiences. It is very powerful as a creative environment."
Across the Atlantic, Ms Ridenour reports a similar tale of artistic creativity through her own direct experience of working with art in healthcare.
"I believe I have the best job in the world because it brings beauty and meaning to many people," says Ms Ridenour.
"It brings great pride to the healthcare institutions, its donors and its staff, it brings positive experiences for the patients and visitors, but it also brings new meaning to the artists who create the works.
"So many times over the years, I have heard the stories from the artists how creating these works of art have opened new possibilities for them as artists.
"Since the field is still in its beginning stages, I would like to encourage artists to pursue this field by starting to explore how creating art makes them whole and to be pioneers in the future application and research of art and healing."
She also feels doctors and other healthcare workers have a significant role to play in this process.
"I would also like to see healthcare workers who understand and experience the importance of art in their personal lives to be advocates for the integration of the arts in all its different forms — visual, music, participative and performing — into the fabric of their healthcare institutions."