You are reading 1 of 2 free-access articles allowed for 30 days
Analysing the virtues and imperfections of computerised CBT programmes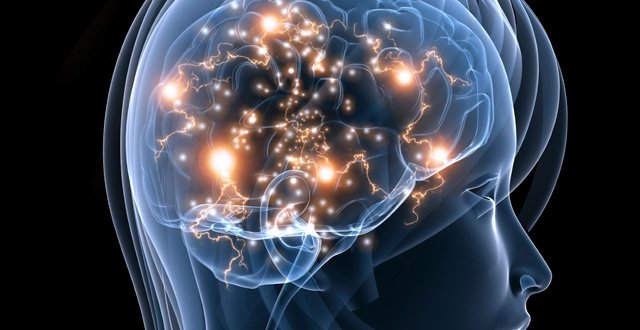 Cognitive behavioural therapy (CBT) is a form of psychotherapy that has a strong evidence base for improving outcomes in anxiety and depression. In Ireland, CBT can be offered by a therapist with an accredited qualification or by an individual who has completed a weekend course. Referral of a patient to the latter may result in them receiving 'therapy' in a kitchen, surrounded by cats, so sourcing an appropriately-qualified and trusted therapist is essential in achieving a positive outcome. Access to such therapists in Ireland is unfortunately limited by long waiting times in both primary and secondary care. It was hoped that computerised CBT (cCBT) would address these issues by providing immediate access to an approved, standardised course of therapy. Online CBT also provides improved privacy, reduces stigma and is more affordable than traditional face-to-face therapy.
One of the pioneers in cCBT is MoodGYM, which is a free programme developed by staff at the National Institute for Mental Health Research at the Australian National University. I signed up and within minutes had started the first of five available modules. Using diagrams and online exercises, MoodGYM explains the principles of CBT. Modules can be suspended and saved, allowing the user to restart where they left off. Feedback is given by comparison of completed assessments with normative data. The programme is largely text based and lacks the interactivity that has become the norm in more modern applications, so may not be hugely appealing to the young adults it is aimed at. Overall, the instructions are clear, it is easy to grasp and it should encourage the user to reflect on how their thoughts affect their feelings and behaviours (www.moodgym.anu.edu.au).
Beating the Blues is a similar UK-based programme, recommended for use in the NHS by NICE (National Institute for Health and Care Excellence). It is currently priced at approximately €65. The course comprises of eight online sessions. Again, it works by helping the user understand the link between how you think and how this influences your feelings and behaviour (www.beatingtheblues.co.uk).
FearFighter is a NICE-approved, evidence-based online programme for the treatment of generalised anxiety, panic and phobia. Consisting of nine weekly sessions, the programme encourages users to challenge avoidance behaviours and change the thought patterns that trigger panic and phobia. Users are encouraged to print out worksheets, monitor their progress, and receive email notifications with further tips at the end of each session. The programme is available online for approximately €170 (www.fearfighter.com).
Sleepio is a web and mobile app that delivers personalised CBT for insomnia. Developed by Prof Colin Espie, a world sleep expert based at Oxford University, UK, it comprises a six-week course detailing techniques designed to get your sleep schedule, thoughts and lifestyle into shape. Currently being used in the NHS, it is also available here, costing approximately €80. Sleepio provides a new non-pharmacological, evidence-based treatment option for this challenging condition (www.sleepio.com).
Online CBT is certainly consistent, accessible and affordable but as a concept, it remains a 'rough diamond' with many imperfections. One significant issue is that automated responses struggle to address the complexities of our thoughts and emotions. The programmes I have highlighted above explore these thoughts through a series of multiple-choice questions. The boxes you tick determine your diagnosis and suggested steps to recovery.
Mood disorders are some of the most difficult consultations we encounter, often challenging even the most experienced practitioners. Can a series of box-ticking exercises replace the complexity of the face-to-face consultation? When a patient hits rock bottom and turns to a health professional for help, they deserve someone who is open-minded, empathetic and responsive, areas where online CBT falls short.
A recent, independent, randomised control trial published in the BMJ evaluating the effectiveness of commercial and free-to-use cCBT demonstrated that there was limited uptake of the programmes by people with clinical depression. cCBT programmes conferred little or no clinical benefit when offered in addition to the usual primary care treatment for depression (REEACT trial, 2015). In contrast, previous developer-led studies with good adherence rates reveal evidence for their effectiveness. It is not surprising that adherence is an issue as concentration and motivation are usually eroded in the depressed patient. Expecting a patient to persevere through a range of tick boxes and questionnaires may be a little optimistic.
We are becoming increasingly accustomed to virtual interaction, from the monotone voice providing navigation as we drive, to the more irritating one reminding us of the 'unexpected item in the baggage area' as we shop. Human interaction is being purposely withdrawn from our world in an effort to ensure consistent, accessible interactions devoid of any variation or error. cCBT provides this consistency but it also highlights the limitations of this technology, as it falls short in dealing with the complexities of the human psyche. Research has demonstrated that the patient left to self-treat with these programmes will not succeed.
If there is a future for cCBT, it should probably lie alongside face-to-face sessions with a health professional rather than as a mental health treatment in its own right. While it may prove helpful in certain mild-to-moderate mood disorders, anything more complex requires more traditional methods. If you need a pint of milk, the automated self service checkout in Tesco is a good idea. If you are holding a screaming child, buying a bale of briquettes, returning a can of expired dog food and there is an 'unexpected item in the baggage area', you probably need to talk to a human.
Dr Kieran Coleman works in a GP practice in Roscommon Town and is co-founder of the medical app development company Hospital Contact Ltd. www.hospitalcontact.com.
FreeFly virtual reality headset
We expect this to become one of the biggest gadgets of the year. Virtual reality headsets are here — playing games and watching videos will never be the same again. Now you have the chance to immerse yourself in this amazing FreeFly Virtual Reality Headset, available at B Cool.
It has everything you want to have the ultimate VR adventure. Now you can have a wireless controller that connects to your iPhone or Android phone, giving you total control. It is light and portable and unbelievably comfortable.
The ergonomic design and faux-leather frame make it very comfortable to wear and the vision angle and graphics quality are outstanding in this VR headset. The apps are great fun and this really is a fully immersive experience, allowing the user to feel like the experience is 100 per cent real. This is a great gift for any age. Just when you thought the uses for mobile technology could not get any better.
€75 @ www.thegadgetstore.ie and @ B Cool! Dundrum Town Centre
Winglights
No more wobbling through traffic on your bicycle, trying to signal a turn with one hand and steer with your other hand.
The winglight indicator is an ingenious device to improve your safety on the road. You can increase your visibility dramatically with winglights and they come with strong magnets built in that connect easily onto your bicycle. Simply clip them to the end of your handlebars and turn them on and off with a simple tap.
Statistics show that most cyclists are hit at junctions and from the side. The lights at the back and front of the bike are less visible from the side so that means you are less visible too. The winglights help improve that visibility and so help keep you safer. The four amber LED lights make you visible from all angles. When you are not using them they just clip together to form a keychain. Simple and effective.
€49.95 @ www.thegadgetstore.ie and @ B Cool! Dundrum Town Centre
FPV X4 Plus
The amazing Hubsan FPV (First Person View) X4+ takes the original to a whole new level.
The FPV X4 has been one of our favourite drones for a long time here at B Cool. We found it to be one of the most reliable and most enjoyable little drones we have. Now the X4 plus looks even better. It is the smallest FPV drone in the world and we are delighted to be one of the first retailers to stock this gadget.
The FPV X4 Plus comes with 2.4Ghz RC control and the screen is 4.3 inches in size. It records the flight in 720p HD so you can sit back and enjoy your recorded movies later and if you want to, you can load them onto social media sites.
The Hubsan X4 Plus comes with a built-in gyro and headless flight mode, so your flight can be stable and super smooth. The headless flight means you do not need to have a nose on the drone; it can fly forward in any direction, from any side of the drone.
One of the best things about the X4 is the Altitude Hold function; this makes it much easier to get even better shots because it keeps the drone stable while in flight. For someone who loves flying remote controls, this is a must.
€299 @ www.thegadgetstore.ie and @ B Cool! Dundrum Town Centre