You are reading 1 of 2 free-access articles allowed for 30 days
Anaesthetists issue warning over global workforce shortage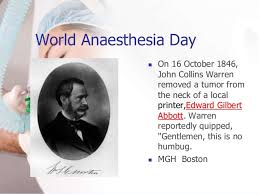 According to the Lancet Commission on Global Surgery (2015), as many as 16.9 million lives are lost every year from conditions needing surgical care, more than four times the number of lives lost to HIV/AIDS, TB and malaria combined. It also found that 94 per cent of the population in low and middle income countries are without access to safe surgery and anaesthesia compared with 14.9 per cent of those in high-income countries.
The #CountMeIn! campaign, launched by the World Federation of Societies of Anaesthesiologists (WFSA), aims to promote improved global access to safe anaesthesia. It follows a recent survey of anaesthesia providers around the world which showed 70 countries had a total anaesthesia provider density of less than five per 100,000 population.
In Ireland there are 335 specialist trained anaesthetists serving a population of 4.6 million. Each year they administer over 426,000 anaesthetics in addition to providing pain medicine services and looking after more than 100,000 critically ill patients in intensive care units around the country.
Without adequate numbers of trained personnel, it will be impossible to scale up anaesthesia provision worldwide to ensure access to safe and affordable anaesthesia for all patients. A lack of vital anaesthesia equipment in low and middle-income countries is also contributing to the problem. The CAI have long standing programme of engagement with low and middle income countries to help improve their healthcare..
The WFSA is calling on its partners, to join its awareness campaign on World Anaesthesia Day 2017. This commemorates the first successful demonstration of anaesthesia on 16 October, 1846 at Massachusetts General Hospital in the US by Dr William Morton. As one of the most significant advances in the history of medicine, news of its success spread rapidly around the world. The first recorded use of anaesthesia in Ireland was by Dr John MacDonnell at the Richmond Hospital Dublin on 1 January 1847.
This year, the CAI will hold the Inaugural National Patient Safety in Anaesthesia conference on 17 November in Dublin in association with the European Board of Anaesthesiology.