You are reading 1 of 2 free-access articles allowed for 30 days
An investment worth making?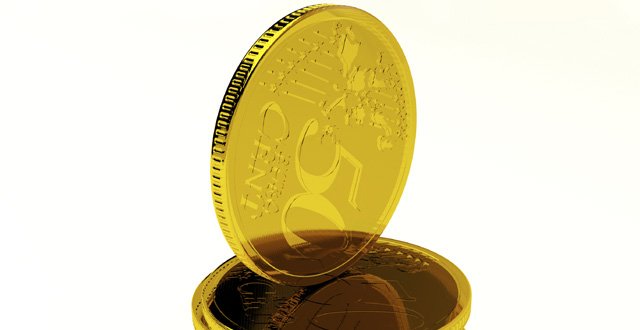 Whether now is a good time to invest in health or not was a significant topic of debate at the recent Future Health Summit.
The Summit was held last month in the Dublin Convention Centre and the afternoon session on Monday 28 May titled 'Investing in Healthcare' was well attended by delegates.
Prof Arne Björnberg is Chairman of Health Consumer Powerhouse Ltd and has wide experience in consulting positions in Swedish industry and also served as CEO of the Swedish National Pharmacy Corporation.
He told delegates that, unlike other national health services, in Ireland the HSE is responsible for operational and financial matters.
Prof Björnberg said that in the German healthcare system and other similar European systems, the type of "ownership [of hospitals] is not an issue" for most patients.
He argued that one positive lesson from these models is that operational and financial decisions should be kept separate in a health service.
"Traditionally, bodies like the Irish HSE… they feel very safe and secure if they give a hospital a fixed budget, because that means they have cost control. But that doesn't apply in real life," he said.
"I am not going to suggest that Ireland should copy some other country's model, like, say, the Netherlands… I don't believe in copying other systems, I believe in learning from other systems," said Prof Björnberg.
Split
"I'm a great believer in the beauty and power of large organisations, if they are well-managed."
In terms of the Irish system, Prof Björnberg suggested that the HSE should be "split into two bodies".
He suggested there should be "a national insurance provider and a [separate] HSE in charge of operating hospitals".
Also speaking at the afternoon session on investment was Mr Fergus Clancy, an advisor and non-executive Director in FC Advisory Limited and Executive and Chairman of the Mater Private Group. Mr Clancy is also a member of the Medical Council and has an experienced background in private healthcare.
Mr Clancy said there are a number of reasons for potential investors to be positive, such as the growing economy and the increasing demand for healthcare services.
He noted that some investors could be concerned about Brexit, but he does not believe this will transpire into a significant issue.
"So I don't see the impact of Brexit directly as particularly relevant [to investors in health]," said Mr Clancy.
"People running businesses on the supply side, it might be more relevant, but those involved in services like running private hospitals, or nursing homes, are unlikely to feel a very direct impact of Brexit.
"But clearly, if the total effect of Brexit is to put us into recession… unfortunately, what we saw in the last recession is that the sector is not immune to the effects of that."
Mr Fergus Clancy
Regulation
Also in terms of positives for possible investors in health, Mr Clancy said there is a well-established private sector. He also praised the regulatory system in the nursing home sector.
"In the nursing home sector, there is good regulation. Overall, a risk of a scandal in the Irish nursing home sector is considerably lower because of HIQA's involvement than it was before," he added.
He said there may be some gripes regarding NTPF pricing "but generally, we are looking at a situation in the nursing home sector where quality and price are reasonably well regulated; we should give credit where it is due".
However, he was less positive about regulation in hospitals, especially public hospitals. He said there was a "patchy regulatory environment. If I am investing I would personally like to see a well- regulated industry".
"The hospital sector is only partially regulated. HIQA is not activity involved to the extent it should be. To give private hospitals credit, for about 15 years they have been accredited by internationally-recognised credited bodies.
"There still isn't a licensing system on the public side. Still, Government policy says that there should be [and] there are plans that it would be, and it will, I'm sure, in the fullness of time.
"But you would have to say, if you were just looking at it objectively, at regulation of the hospital sector in Ireland, you would say it's partial and pretty poor."
He also noted to delegates and potential investors that the home care system is "not regulated at all".
Policy
However, Mr Clancy's greatest concern was with what he called the "public and private interface", where he believes the State does not do enough.
"Actually, there is not a whole lot wrong with Government policy [towards the private health sector]," said Mr Clancy.
"Policy is quite supportive; it gives tax relief on private heath insurance, it encourages private operators of private nursing homes, — in general, there isn't a problem at the Government policy level.
"Looking at the amount of elective care that is done in the private sector, the amount of private beds in the nursing home sector, the Irish private system is systemically critically important to the Irish health system.
"We have built that over decades; ideologically, one may agree or disagree, but that's the reality. You cannot un-ring the bell.
"But when you actually find yourself, as I have done in many different guises, in running a private sector organisation, trying to get a decent level of engagement with the State, such so the State can get the best value for the effort and investment — that's a real trick. If anyone has figured out how to do that one, answers on a postcard please.
"That's what I find exceptionally difficult — it's that public-private interface. [There is] Very poor engagement with the private sector."
But Mr Clancy concluded that when looking at investing in healthcare in Ireland, "it is generally a favourable environment."
Public
Asked by this newspaper during the questions and answers session at the forum about the future of the private health sector envisioned under the Sláintecare Report, Mr Clancy said that a re-examination of the private and public relationship needs to take place.
"I think what we have seen over the last number of years, particularly during the crash, was actually something that has not got the airtime that it should have done, which was the privatisation of the public system," Mr Clancy said in reply to a query from the Medical Independent (MI).
"Incentivising public hospitals to bring in insured people and to give them priority over public patients, uninsured patients; it's just not right.
"Forget ideology, or which side of the public-private line you tend to be or whatever, using a scarce national infrastructure and making it less and less available for public patients because you can squeeze a few quid out of private patients through the public infrastructure just feels off to me. But it will be hard for the HSE and the Government to wean itself off the funding."
Sláintecare through a private lens
Also speaking at the session was Mr Brian Keane, CEO of Bartra Nursing Homes, who called on the Government to get behind the Sláintecare Report. He praised the report for its focus on primary and nursing home care.
"The Government's announcement of how they are going to back-up Sláintecare is imminent and we are all anticipating it, not withstanding the fact that we are a year on [since publication]," Mr Keane told delegates at the Future Health Summit.
"The Government needs to back this up because at the moment, there is no plan B."
Mr Keane warned of problems from a demographic point of view if Sláintecare is not implemented.
"The population is ageing every year — 20,000 people are joining the over-65s and 2,500 joining the over-85s," he said.
"Projections are highlighting that Ireland's over-80s will increase by 94 per cent by 2030."
Mr Keane also noted that carers are ageing as well.
Separately, he described the current funding model for nursing homes as "suboptimal". He also criticised the lack of activity-based funding in the nursing home sector.
The Sláintecare Report recommends the removal of private practice from public acute hospitals. Late last year, the Minister for Health established an Independent Review Group to examine how this measure would impact public hospitals and the Group is expected to report back later this year.
In reply to a question from MI, Mr Fergus Clancy spoke positively about aspects of Sláintecare. This paper asked him whether he believed the 10-year vision for healthcare could have a negative impact on private health insurance and private healthcare in general.
"I think for me the biggest issue is to what extent is there really an appetite to displace insured work out of public hospitals and into private hospitals," he said.
"What we have is a situation where people have been buying private health insurance but increasingly, it's public health insurance, because it is getting charged when they end up in a public hospital. That was never the intention and that is not the way it should be.
"If in total, health insurers are paying €2 billion a year in claims, but six or seven hundred million of that is now going into the public hospitals, there is real danger that we have lost the plot.
"Whilst I might have a private hospital background, I bemoan the fact that revenue is gone from the private sector to the public sector, and of course 'he would say that wouldn't he', but the reality is clearly that increases in insurance activity in the public hospitals, by definition, means that waiting lists for public patients will get longer.
"You don't need a PhD to figure that one out.
"So I think what I would love to see happen is that the intent of that element of Sláintecare to be followed through on, and that we would start joining-up the dots a little bit by leveraging the capacity that is available in the private sector to ensure more insured work is done in the private sector and free-up capacity in the public sector for public patients."