You are reading 1 of 2 free-access articles allowed for 30 days
An incomplete story: the Irish Hospital Redesign Programme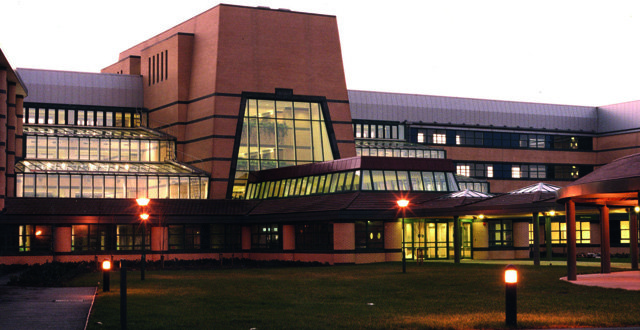 One criticism often made about the Irish healthcare system is that it suffers from a lack of long-term thinking. Plans are made, and then scrapped. Strategies come and go. Reform projects are established and dropped with little warning. There is a lot of talk from Government about health reform, yet constant changes to structures and policy often prevent the momentum necessary for such reforms to take place.
The fate of the Irish Hospital Redesign Programme (IHRP) is a good example of this trend.
Perhaps due to the failure of flagship projects such as the Special Delivery Unit (SDU) to build upon initially promising reductions in overcrowding and waiting lists, the IHRP was launched in 2014 with little-to-no publicity.
The aim of the programme, which was the brainchild of former HSE National Director of Acute Hospitals Dr Tony O'Connell, based on his experience in the Australian healthcare system, was to improve patient flow and access to emergency and elective clinical care in hospitals, while simultaneously building the capacity of staff to undertake improvement at a local level.
While the aim was lofty, the approach taken was modest. It was decided to limit the programme to one hospital initially, with Tallaght Hospital chosen as the 'proof of concept' site.
Based upon the experience in Tallaght, the IHRP was then to be implemented gradually across different hospital sites. A small amount of funding (€1.2 million) was set aside for the programme.
A national team, governed by a steering group, led by the Acute Hospital Directorate and a working group composed of a central redesign team, the four larger National Clinical Programmes, the SDU and a 'technical partner', PA Consulting, was established. A team was also set up in the hospital to work on the project at ground-level.
Initial problems
The journey of the IHRP is candidly charted in the final report of the programme team, obtained by the Medical Independent (MI) through Freedom of Information legislation. The document, dated September 2016, conceded that the early days of the programme were made difficult by Dr O'Connell's decision to return to Australia. His departure "undoubtedly led to uncertainty over the operation and oversight of the programme with a consequent impact on resources and alignment with other potential initiatives. As a result progress was hampered."
The document also admitted that planning for the programme, which began in November 2014, was poor. PA Consulting was engaged at short notice while the speed at which the programme was mobilised meant Tallaght Hospital was insufficiently prepared. Moreover, the 'diagnostic phase' of the programme, where problems relating to patient flow were identified, was not clearly understood and took longer than should have been necessary. The phase should have lasted for four weeks, but ended up taking three months.
"This was in part attributable to a lack of training, expertise and support in delivering a 'diagnostic', particularly in analytical and process improvement skills," according to the document.
"Data quality was also an issue due in part to difficulty accessing data to develop insight on the drivers of nationally reported indicators."
Results
In the end, this diagnostic phase highlighted 500 areas for improvement. These were grouped together to form 14 projects for implementation, along with six 'spin-off projects'.
In spite of the difficult gestation period of the programme, these projects yielded impressive results.
Although the hospital had an 8 per cent year-on-year (2014/2015) increase in emergency department attendances, the <6 hour Patient Experience Time (PET) compliance target had improved from 48.7 per cent to 52.5 per cent. Significant improvements were also observed across the scheduled care pathways.
Perioperative redesign initiatives have also seen Day of Surgery Admission (DoSA) rates increase in Tallaght from 65.6 per cent (2014) to 78.2 per cent (2016).
There has been an increase in beds used in Tallaght over recent years, which is linked to an increase in case complexity and growing severity of diagnosis.
Following the introduction of a centralised and standardised process to validate and clinically prioritise outpatient referrals, a 10 per cent improvement in patient numbers waiting for outpatient appointments had been delivered with the removal of 10,000 patients from the waiting list.
Analysis of the projects in Tallaght supported by IHRP showed measurable improvement across a range of areas including: Reduced patient length of stay/increased patient throughput; more efficient resource use; reduction of risk and quality improvements; improved transfer or referral; better nursing and ward processes; and more accurate dispensing.
Implemented projects also demonstrated a meaningful return on investment, with the most successful projects in financial terms producing an overall return on investment of more than 3:1 in the first full year of operation.
Acknowledging that there has been an increase in beds used in Tallaght over the last few years, which is linked to an increase in case complexity and increasing severity of diagnosis, a model that adjusts for this change in complexity, National Quality Assurance Intelligence System (NQAIS) medicine, shows that Tallaght Hospital has improved bed usage by 12.5 comparing the 12 months July 2015 to June 2016 to the 12 months July 2013 to June 2014, which equates to €3.7 million.
It is estimated that the specialist care of the elderly ward will have a further 4.4 bed saving, which will give an additional "expenditure avoidance" of €1.3 million.
"It is worth noting that currently demographic pressures and increase case complexity are driving demand for extra beds at a faster pace than [a] quality improvement initiative can deliver bed utilisation reductions," stated the document.
There were also improvements in non-financial metrics such as patient experience and staff morale, which were underpinned by building capability and participative decision-making, as evidenced through executive promotions and staff engagement with new governance arrangements to support redesign.
The document noted that division of work streams into 'Scheduled Care' and 'Unscheduled Care' did not adequately provide a good working paradigm, in part because the latter tended to dominate the former due to its "overwhelming and oppressive burden".
Duplication
Ultimately, despite these achievements, the programme was never implemented in any hospital outside Tallaght. There were plans for it to move to University Hospital Limerick, but this never occurred.
In addition, the HSE instigated a new patient flow process in May 2015 when an invitation to tender was issued by the Executive's Health Business Services titled 'Scientific Management Practices in Healthcare to Tackle Patient Flow: Proof of Concept.'
The IHRP document expressed frustration with this move. It said the new project was in essence a facsimile of a Scottish document published by National Services Scotland in 2013 titled, 'Optimising Acute Patient Flow – whole systems thinking – operations management science.' Submitted tenders were evaluated and interviewed in October and November 2015 and the successful technical partner was appointed. Galway University Hospitals and University Hospital Limerick were selected as the pilot sites and the programme has been running since August/September 2016.
"The lack of oversight, shared learning with IHRP, the duplication of effort and waste of resources in terms of personnel and time has been unfortunate," according to the IHRP document.
Stakeholders have been very positive about the impact of the IHRP in Tallaght. In June 2016, the leads of the National Clinical Programmes for acute medicine, surgery, emergency medicine and older people, wrote a letter to the Director General of the HSE Mr Tony O'Brien arguing that the programme should be supported.
The letter stated that the IHRP was an already established and appropriate body to lead projects on improving patient flow and experience. The letter also stated that changing the name from the IHRP to 'Scientific Management of Patient Flow: Proof of Concept' would send out the wrong signal as the next hospital engagement will incorporate the results from the first IHRP cycle at Tallaght, where the proof of concept has already been completed.
The letter noted that both the other patient flow project and the IHRP were listed as due to take place in the 2016 National Service Plan, with the other project scheduled to take place in Galway and the IHRP due to proceed in Limerick. The letter noted these conflicts were a source of confusion and should be rationalised.
There was no formal response to the letter and the IHRP was subsequently discontinued. The document also suggested a withdrawal of political support had harmed its prospects.
"At the outset the Minister for Health, Mr Leo Varadkar, openly supported and was kept appraised of progress in Tallaght but this support waned in the face of the trade-off between the necessary methodical pace that quality improvement required and the political imperative for quick solutions," according to the document.
Former Minister for Health Leo Varadkar
This need for speedy solutions to complex problems partly explains why healthcare is so difficult to reform. Genuine reform takes time, a fact seldom allowed in the fluctuating world of politics. However, it should also be acknowledged that the Oireachtas Committee on the Future of Healthcare, which will put forward a plan for healthcare for the next 10 years, was established to address this problem.
As the experience of the IHRP shows, decision-making at policy and strategy level is dependent on myriad factors including individual leaders of the project and initial results. If the original leaders leave – as was the case with Dr O'Connell or Mr Martin Connors with the SDU – the projects often struggle to survive. Similarly, if progress is not made quickly enough by these projects, political support evaporates and new initiatives are usually proposed in their place.
Whether the Committee's report, which is due later this month, deals with these issues will be interesting to observe.