You are reading 1 of 2 free-access articles allowed for 30 days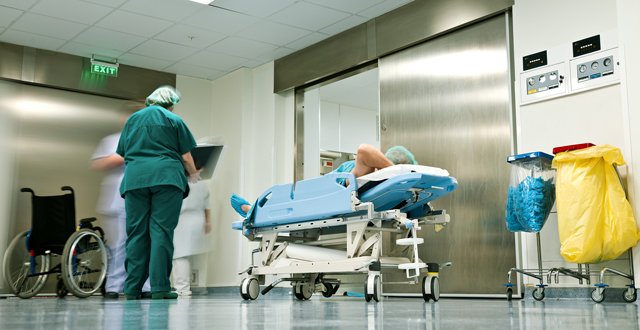 When I try to explain what it's like to deal with the HSE, I say it's like jelly. There's no noticeable impact and no apparent response.
So when the head of the HSE recently called the organisation "an amorphous blob", I cheered. He's talking my language. And he says there's no plan. I agree.
In the same Sunday Business Post article, a senior nurse in St Vincent's University Hospital, Dublin, described the devastating impact on (large) St Vincent's from closing (small) Loughlinstown's emergency department (ED). I recognise this too. That's how the mid-west hospitals went from being a useful network to the current mayhem.
It all goes back to the 2002 election.
Before the election, there was the Health Strategy. Remember that? Following national consultation, a blueprint for health was drawn-up, with more beds and staff. But after the election, we got the Health Reform Programme instead.
The Brennan Report resulted in a new consultant contract. The Prospectus Report gave us the HSE. And Hanly described centralisation into a small number of very large hospitals.
There were tax-breaks for lots of (rather small) private hospitals and a plan for 10 co-located private hospitals.
I really like Nenagh Hospital, the staff and the patients, but I'm sorry, I can't do it any more. I can't change me any further
Fast-forward to 2011. The new Government abolished the co-location plan and said they would get rid of the HSE. Instead, there'd be universal health insurance (UHI).
Now that's gone too. I'm glad. UHI was only a funding mechanism, and a privatised one too, without any benefit to patients.
But the HSE is still there. And centralisation continues.
I find that centralisation always underestimates the workload of the smaller units. The plans assume that small hospitals treat low volumes of minor cases. Not so.
For example, at the time of the Hanly report, half of all medical admissions used to be to the smaller hospitals. In the mid-west, of 16,000 medical admissions each year, half were to Ennis, Nenagh and St John's hospitals and half to the regional centre in Limerick.
Following centralisation, most medical admissions are now in larger hospitals, but they're on trolleys in EDs. And they're not counted as admissions, not HiPE coded and not funded. I've watched it happen in Nenagh, as services were centralised. I used to say, "When surgery goes, I go". I didn't think I could look after medical patients without surgeons, because clinical problems are so intertwined. But when it happened, I didn't go. Instead, I changed my work practice.
If a medical case had any 'surgical' aspect, transfer to Limerick. At first it was difficult, calling an ambulance because of a failed bladder catheter. But we had to, so I got over it.
We also became more selective. Patients who might need surgical team advice were not admitted in Nenagh.
Then the coronary care unit (CCU) closed. We used to support University Hospital Limerick (UHL) by taking patients following cath lab procedures. That stopped when the last CCU bed shut. But so did a whole lot more.
Hospitals like Nenagh stay safe by using CCU for a wide range of situations; not just cardiac problems, but acute cases such as grand mal seizures or difficult sepsis. The patient could move back to the ward after a few hours, or be stabilised for transfer to another hospital. Without close nursing observation from trained CCU nurses and monitors, we had to totally change our work practices.
Now if fast atrial fibrillation does not settle quickly, transfer to UHL. A grand mal seizure means call 999. And we became very cautious, and refused a lot of patients.
But Limerick did not get extra wards, so the patients end up on trolleys in the ED. It's sad for Nenagh but it's a tragedy for Limerick.
Then the on-call lab was centralised. That created a new risk profile. It can take hours to find that an urgent blood sample is haemolysed, and must be repeated. Lab results don't reach the patient anymore; they sit unnoticed on the computer.
I no longer know how to select patients in order to stay safe. Whatever I do, I'll be wrong. The blood test won't happen or I'll miss the results. I'll make mistakes. When I try to explain, I find I'm talking to good people who are extremely busy. But the HSE is an amorphous blob, so nothing happens.
I really like Nenagh Hospital, the staff and the patients, but I'm sorry, I can't do it any more. I can't change me any further.
This year will soon bring another election, another government. They'll need a new plan for health. Now where is that old Health Strategy?