You are reading 1 of 2 free-access articles allowed for 30 days
An alternative conference laced with trouble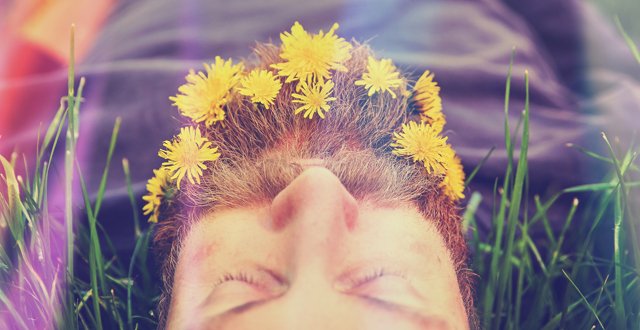 Spare a thought then for 30 people described in the media as 'holistic doctors', who attended a conference near Hamburg in Germany recently and ended up poisoned with a banned psychedelic drug and taken to hospital, barely coherent, to be treated by run-of-the-mill, 'regular' doctors.
German police launched an investigation after the substance amphetamine 2C-E, or 'Aquarust' as it is colloquially known, was found in their systems. At time of going to press, the police were investigating whether the drug had been ingested knowingly or unwittingly.
Aquarust is a psychedelic drug that has a euphoric effect similar to 'ecstasy' or 'speed' and belongs to a category of synthetically-produced amphetamines. This did not help the investigating officers in their line of questioning.
"The questioning begins as soon as the persons are coherent and their statements are usable," a police spokesperson was quoted as saying in German media sources.
News outlet NDR quotes fire service spokesperson Mathias Kohlbrandt as saying: "Men and women lay with cramps in the garden [of the conference centre] and in front of the building." Within 90 minutes, the conference centre was swarming with 150 first responders, including poison specialists, emergency medicine specialists, fire-fighters, Red Cross and police, and the unfortunate patients had to be sedated on the way to hospital as they were hallucinating wildly.
The Association of German Healing Practitioners also sprung into action with a swiftly-prepared press release: "The organisers of this obscure conference are unknown to us and such events will not be tolerated by our association," read the release. "Unfortunately, the conference in Handeloh has severely damaged the image of the alternative medicine profession… and we have clarified that such acts are not in the spirit of natural therapy and contradict our values, both morally and legally."
Don't worry, those conference hotel biscuits and coffee are probably safe. In moderation, or course.
Short tempers
Napoleon had a lot to answer for, not least having a dodgy complex named after him. But folks at the Centres for Disease Control in Atlanta, Georgia, US, have done some research which they claim shows that 'Napoleon complex', also known as 'short-man syndrome', does indeed exist and what's more, makes men more prone to violent behaviour if they don't have their heads in the right place.
The problem, the researchers say, stems from a feeling of being less masculine and a perception some short men may have that they don't fit into gender stereotypes.
These men, claim the researchers, pursue conflict, conquest and power to make up for what they see as a physical shortcoming.
This leads to 'male discrepancy stress', which opens a whole new can of worms, say the authors, whose research was published in the journal Injury Prevention.
Some 600 guys between the ages of 18 and 50 were questioned on their perceptions of male gender and their own self-image and the results were compared to destructive behaviour such as violence, crime and drug abuse.
Those who considered themselves less masculine than the 'average' — whatever that is — were three times more likely to have committed assaults, with or without a weapon, resulting in bodily harm, than those who were comfortable with their own sense of masculinity.
However, there was no link found between discrepancy stress and daily abuse of drugs or alcohol. Furthermore, men who felt less masculine — but didn't really care — were the least likely of all to report violent acts.
The authors wrote: "This may suggest that substance use/abuse behaviours are less salient methods of demonstrating traditional masculinity in contrast to behaviours related to sex and violence, perhaps due to the potentially private nature of the habit.
"These data suggest that efforts to reduce men's risk of behaviour likely to result in injury should, in part, focus on the means by which masculine socialisation and acceptance of gender norms may induce distress in boys and men."
Keep wearing the 'stacks', Bono, for the greater good of society.
A medical cat-astrophe
Thanks to the colleague who mailed me this story of a man who was admitted to his emergency department (ED) with mystery injuries, truly testing the deductive powers of his physician. The man in question had a head injury resulting in concussion, was naked and had non-serious scratch-marks on his scrotum, possibly made by claws of some kind.
Any postulation yet? Then read on…
When the man was treated and became coherent, he explained to his puzzled doc: "I was going to have a bath so I was bending over, cleaning it out before running the water. I didn't know, but my cat wandered into the bathroom. It's a bit embarrassing, but you know how cats love to scratch and play with things that dangle? I got such a shock when she scratched me, I shot upright and cracked my head off the press that's on the wall over the bath and I fell in. Thank goodness my neighbour heard the commotion and called the ambulance."
The man recovered fully and the cat sauntered away without a care in the world. He was discharged and advised to lock the bathroom door and buy his cat a scratching post.