You are reading 1 of 2 free-access articles allowed for 30 days
An alternative Christmas Carol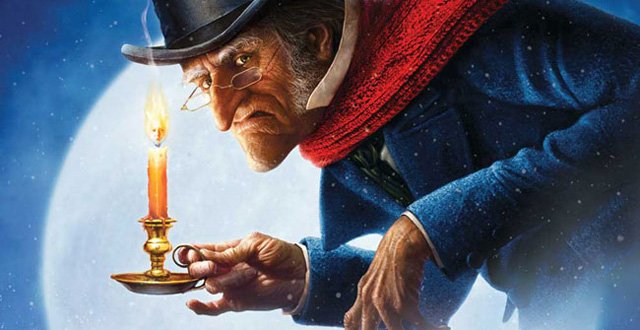 Dr Marley was dead. There was no doubt about it; Dr Scrooge had signed the death certificate himself. Yet the spectral shape of his old friend and mentor was now sitting dismally in Dr Scrooge's office.
"Why are you here? "croaked Dr Scrooge. "You don't have an appoint­ment and you're not on the system."
"Unhappy Scrooge! Poor, fool­ish Scrooge! I was once as you were, poring over a computer, at the mer­cy of every slacker, wastrel and op­portunist with €50 or a medical card in their grasp. Wasting my best years arguing about antibiotics and benzos with those who wouldn't lis­ten, borrowing against my tax bill, trying to understand hospital let­ters. Repent, Scrooge, for your days are numbered, and neither the IMO nor the NAGP can stall the scythe of the reaper! I will show you three ghosts, and you may change your ways before the end."
"So, in summary," said Dr Scrooge, trying to wrap up the consultation as he had been shown at a recent CME meeting, "you feel we need to make some lifestyle changes and maybe implement new protocols".
"This," went on Marley inexora­bly, "is the Ghost of General Prac­tice Past".
The ghostly figure of a middle-aged man in old-fashioned tweeds appeared.
"He's a fine figure of a man," said Dr Scrooge.
"He is clinically obese," said Dr Marley. "He has never been seen without a tie on his hard neck. He has never been contradicted."
The ghost was chortling as he stuffed large bank notes into a wal­let the size of a bread bin.
"He seems in good form," qua­vered Dr Scrooge.
"He is drunk. He is usually drunk, and can well afford it. He has two sons in boarding school, another one in Surgeons and his daughter is engaged to the assistant, who is also his godson. He is on the committees of the Health Board and the Medi­cal Council and owns the winner of the Galway Plate. He is universally loved and respected, always has a fry for breakfast, and when he dies the poor will cry into their shawls, for he loves and understands them and always takes their side in a cru­el and unforgiving world."
The portly GP disappeared, to be replaced by a shabby, anx­ious figure. He wore a long chain around his neck, which stretched into the distance.
"This," intoned Dr Marley, "is the ghost of General Practice Pre­sent. Look well, Scrooge, upon the links of his chain, for they are many. They are forged from FEMPI cuts, from negative equity on practice premises from empty mileage al­lowance claims. His assistant has left to open a surf shop in Kilrush. He is threatened on a daily basis by drunks and gougers. Nobody re­spects him and when he dies, they will not care, as long as he is re­placed by another poor fool in quick order. He works all the time. He cannot get anybody into hospital. His car is a wreck. He eats muesli for breakfast. He hates muesli."
The ghost evaporated, the chain clinking mournfully long after he departed.
Dr Scrooge's computer screen suddenly lit up.
An androgynous head flashed onto the screen
"Hi customer. This is Dr Future­shock. Please enter your credit card details and insert your finger in the probe. A drone will arrive with your stem cell genetically-modified DNA-replicating serum shortly."
Dr Scrooge felt a great weari­ness. Before he passed out, he heard Dr Marley's voice. "That is General Practice Future, Scrooge. Repent, old friend, repent before your soul is lost forever."
Dr Scrooge opened his eyes. He was not dead.
He giggled. He laughed. He looked out the window onto a bright morning, the first of many a bright morning for the rest of his long and happy life.
He stuck his head into the ad­joining room. A medical student was staring at a betting website on his phone while hungrily smoking a joint.
"You, boy! Yes, you! Cratchit, isn't it? Excellent fellow! Can you still get the BMJ on that thing? Yes, the ca­reers section. Why, I feel quite gid­dy. Tell me lad, anything going in Australia? Or the Wild West? Bang bang! Ha ha! Let's sit down together and plan the future. But before that, do you know the auctioneer's on the corner? The one with the big 'For Sale' sign in the window? Tell them there is a primary care centre for sale. Will make an excellent book­ies or sunbed emporium. Or may­be a homeopathy medicine centre. Who cares!"
And it was said of Dr Scrooge that ever after, he always kept him­self well, and drove a new car, and never ate muesli again.
Happy Christmas.